Praktica Objektiv på M43 MFT Kamera Adapter
190 Kr
290 Kr
34% OFF
Inklusive moms
Tillverkare:

K&F Concept

Köp K&F Concept praktica objektiv på m43 mft kamera adapter online, Gratis frakt världen över och 30 dagar returgaranti.

KF06.169

Artikelnummer:

KF06.169

190

https://se.kentfaith.com/KF06.169_praktica-objektiv-på-m43-mft-kamera-adapter
Funktioner
• Tillåt Praktica-monteringslinser som används på Micro 4 3 MFT-kamera.
• Kompatibel med Micro Four Thirds (M4 / 3) kamera inkluderar: Panasonic Lumix G1, GH1, GF1, G10, G2, GH2, GF2, G3, GF3, GX1, GF5, G5, GH3, GF6, G6, GX7, GX80 / GX85 / GX7 Mark II, GM1, GH4, GM5, GF7, G7, GX8, G85 / G80, DC-GH5, DC-G9; Olympus PEN E-P1, E-P2, E-PL1, E-PL1, E-PL2, E-P3, E-PL3, E-PM1, E-PL5, E-PM2, E-P5, E-PL6, E-PL7, PEN-F, E-PL8; Olympus OM-D E-M5, E-M1, E-M10, E-M5 II, E-M10 Mark II, E-M1 Mark II, JVC GY-LS300 S35 mm videokamera, DJI Zenmuse X5, Kodak Pixpro S-1 , Blackmagic Pock
• Tillverkad av mässing och aluminium. Stabil, exakt och hållbar konstruktion. Manuell manövrerad. Infinitetsfokus tillåtet.
• För tunga mediumformatlinser, föreslår vi att du använder en telefonsamling och ett stativ för att balansera sin vikt vid fotografering.
• 30 dagar ingen anledning, 12 månaders kvalitetsgaranti, 100% tillfredsställande försäkring.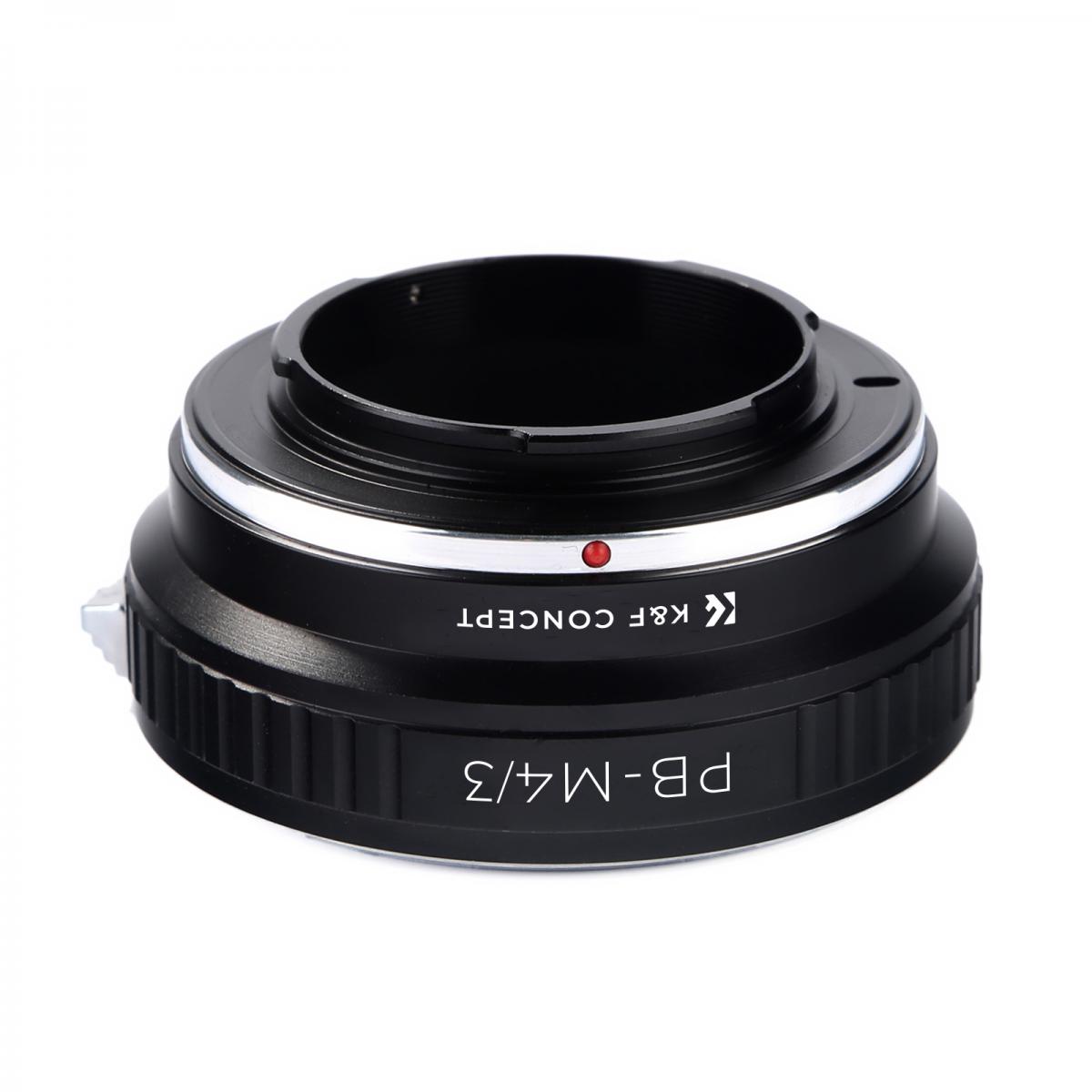 K & F Concept-design och producera komplett utbud av linsadaptrar för att passa linser från Canon, Nikon, Pentax, Olympus, Leica, Contax Yashica, Minolta, Tamron, T2, C-mount, Exakta, M39, M42, Pentacon etc , Nikon, Sony, Fujifilm, Pentax, Micro 4 3, Leica, M42, Cinema C mount etc.

Rating

3 reviews.

35 reviews.

11 reviews.

8 reviews.

7 reviews.

24 reviews.
Price

290 Kr

190 Kr

290 Kr

257 Kr

352 Kr

241 Kr

210 Kr

372 Kr

295 Kr

187 Kr
Model
KF06.169
KF06.145
KF06.449
KF06.105
KF06.146
KF06.061
Great fit... great quality
Great to see quality adapters being made at a reasonable cost for some of the more uncommon manual lenses of the 1960's and 70's
18/08/2017
Five Stars
excellent does the job!
06/03/2017
Would recommend if you want to put older lenses to use
Item as described, allows me to use my Praktica PB lenses on the Lumix G2. It is much shorter than other lens adapters I have found, particularly the nikon ones, so the standard PB prime lenses do not stick out as much, only slightly more than a panasonic kit lens, although much heavier! Would recommend if you want to put older lenses to use.
04/08/2016
A
If you mean will it connect a lens to your GH4 then yes, if you mean will it autofocus or close aperture automatically then no. It's purely a mechanical adapter no electronic info passes either way. Bit it will allow old lenses to be mounted on newer cameras, manual focus, preselected aperture etc
A
The benefit of this adapter is that it's suitable for Pentax DA lenses that don't have an aperture ring. The silver ring on the adapter controls the aperture linkage on the back of the lens. Although a lens might typically have a aperture range of f2.8 to f22, the adapter only has 5 stops, and the real value of the aperture is guesswork, however a mft camera will have no trouble gaining the correct exposure. Lenses with their own aperture ring can still be used on this adapter, you just need to see the adapter to 'open'.
Adapter
Kamera
M4/3
Lins
Praktica
Ringmaterial