Olympus OM Objektiv på Canon EOS R Kamera Adapter
Tillverkare:

K&F Concept

Köp K&F Concept olympus om objektiv på canon eos r kamera adapter online, Gratis frakt världen över och 30 dagar returgaranti.

KF06.385

Artikelnummer:

KF06.385

415

https://se.kentfaith.com/KF06.385_olympus-om-objektiv-till-canon-eos-r-monteringskameraadapter
Köp 1000Kr få en 80Kr rabatt på ingen gränskupong
Funktioner
* Tillåt Olympus OM-objektiv som används på Canon EOS R-kameran.
* Kompatibel med Canon EOS R mount-serien spegelfri kamera.
* Tillverkad av mässing och aluminium. Stabil, exakt och hållbar konstruktion. Manuellt manövrerad. Infinitetsfokus tillåtet.
* För tunga mediumformatlinser, föreslår vi att du använder en telefonsamling och ett stativ för att balansera sin vikt vid fotografering.
* 30 dagar ingen anledning tillbaka, 12 månaders kvalitetsgaranti, 100% tillfredsställande försäkring.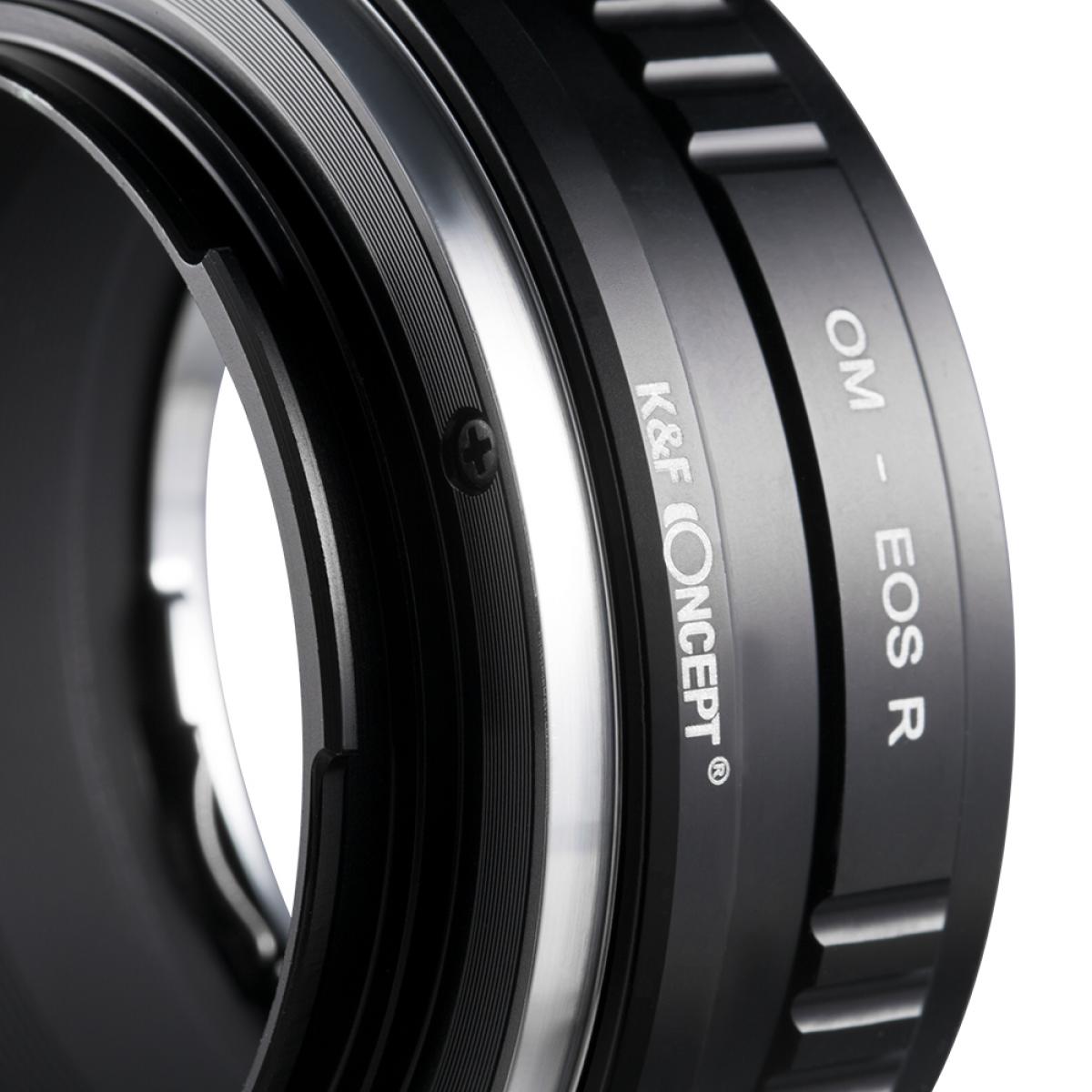 K & F Concept-design och producera komplett utbud av linsadaptrar för att passa linser från Canon, Nikon, Pentax, Olympus, Leica, Contax Yashica, Minolta, Tamron, T2, C-mount, Exakta, M39, M42, Pentacon etc , Nikon, Sony, Fujifilm, Pentax, Micro 4 3, Leica, M42, Cinema C mount etc.
Rating

4 reviews.

4 reviews.

74 reviews.

2 reviews.

8 reviews.

1 reviews.
Price
415 Kr

370 Kr

315 Kr

260 Kr

231 Kr

200 Kr
210 Kr
380 Kr
Model
KF06.385
KF06.181
KF06.073
KF06.130
KF06.105
KF06.375

Kamera

EOS R
NX
NEX
EOS
FX
NIK Z
perfect fit for my old lenses
24/08/2021
Nice quality, it works
All good, the quality seems nice, it fits to the body well and the lens attaches cleanly. Infinity focus is supported (not at the infinity mark, but that's probably down to the lens).
02/08/2021
OM lenses now being put to use
I never imagined so soon after the EOS R being released I would find an adapter. but here it is and it works like a dream, I've been digging out my old Olympus lenses and snapping away like its the red carpet at the Oscars, all using manual focus and using the focus peaking, let me tell you I could not be happier, I'm even considering buying some lenses from the Oxfam shop down the road who refurbishes old Olympus lenses and sells them on. the adapter itself feels well made and I have had no problems with the camera rejecting it. great purchase and I highly recommend.
04/03/2021
K&F Concept OM-EOS R Lens Mount Adapter
Excellent product, very pleased
09/01/2021
There are no faqs for this product.
Adapter
Kamera
EOS R
Lins
OM
Ringmaterial