K&F XU05 86mm UV-filter Multi Nanotech för DSLR
300 Kr
324 Kr
7% OFF
Inklusive moms
Tillverkare:

K&F Concept

Köp K&F Concept k&f xu05 86mm uv-filter multi nanotech för dslr online, Gratis frakt världen över och 30 dagar returgaranti.

KF01.1413

Artikelnummer:

KF01.1413

300

https://se.kentfaith.com/KF01.1413_kf-xu05-86mm-uv-filter-multi-nanotech-för-dslr
Funktioner
• Skyddar linsen från smuts, repor, fingeravtryck och oavsiktliga skador. Minska dis och förbättra kontrasten till dina video- och digitala bilder genom att minimera mängden ultraviolett (UV) ljus.
• HD GLASS High Density Sharp Cut UV-glas kemiskt förbättrad optiskt glas är 16x starkare
• HD-beläggning 18-lagers anti-reflekterande flerskiktande vatten- och oljeavvisande, rep- och fläckbeständig
• Filtren är dubbelgängade, så att du kan stapla linsskyddet och andra tillbehör efter behov
• Ett flerfunktionsfilter för fint väder Absorberar de ultravioletta strålarna som ofta gör utomhusfotografier dimmiga och otydliga. Ett flerfunktionsfilter för fint väder för både färg och svartvita filmer. Fungerar också som ett permanent linsskydd.
ND FILTER
Minskar mängden ljus som kommer in i linsen, vilket saktar ner kamerans slutartid. Användbar för situationer där du behöver skapa oskärpa (floder, vattenfall, personer i rörelse) eller stora bländare med blixt för att undvika överexponering.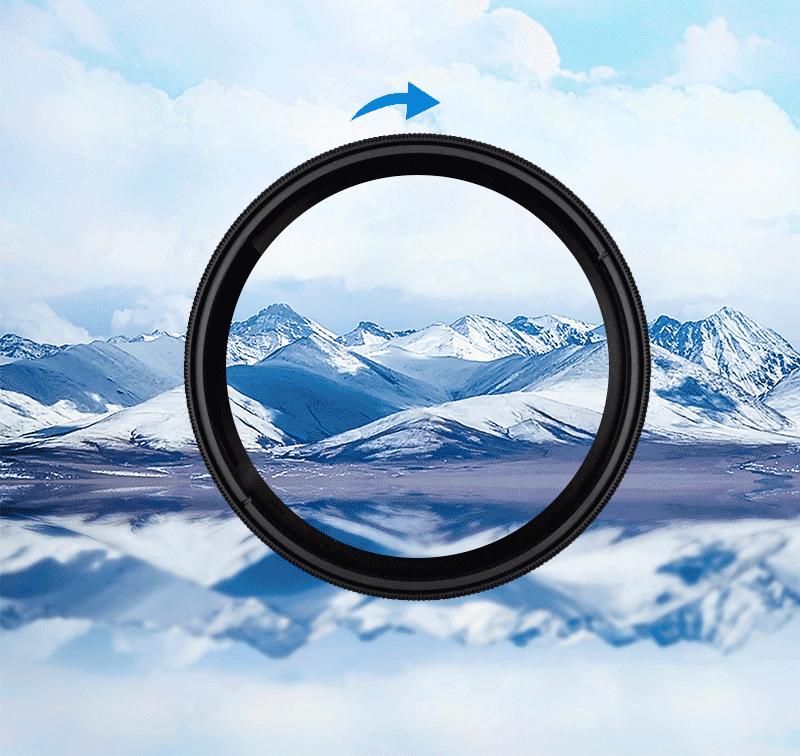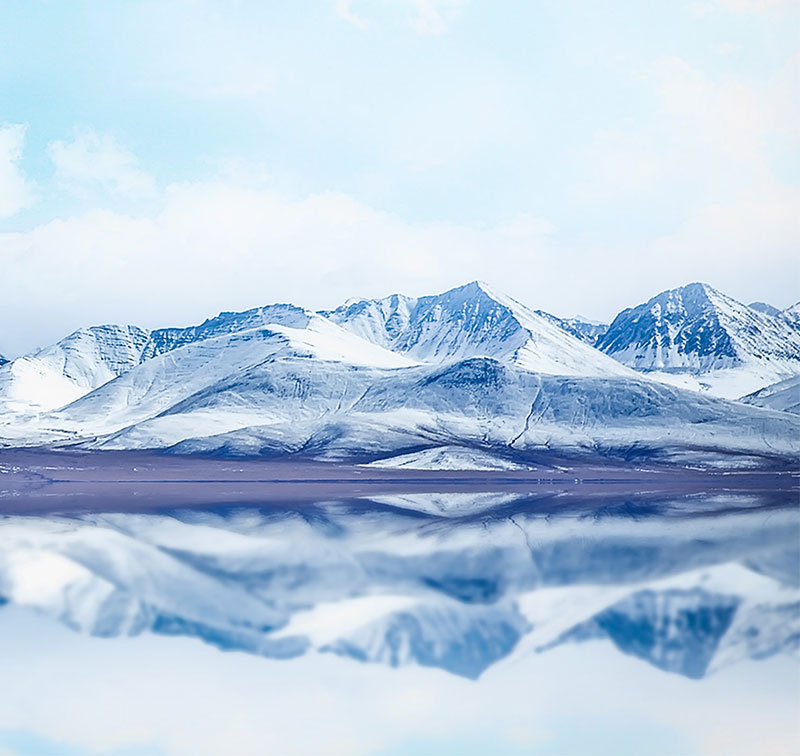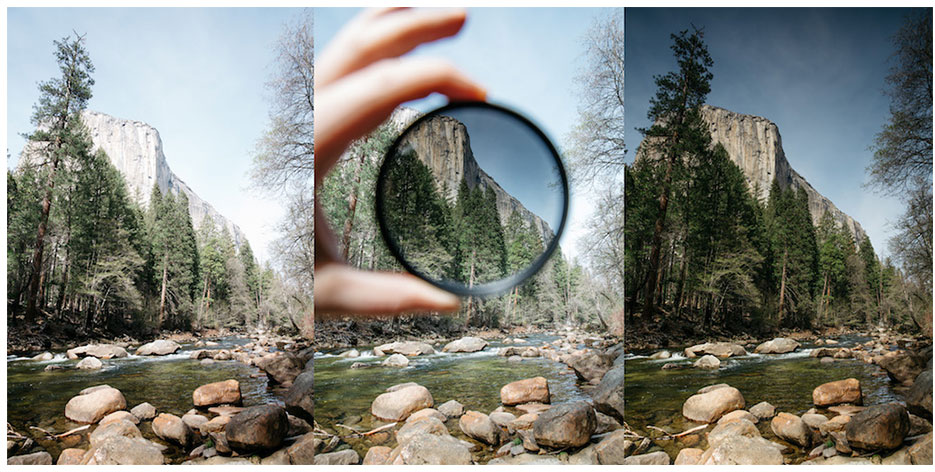 Inget ND-filter
Använd kontrast
Med ND-filter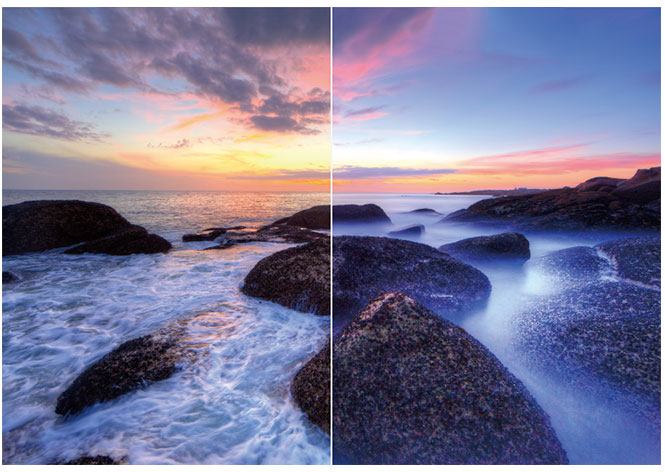 Inget ND-filter
Med ND-filter
Det gör att låga slutartider kan användas för att spela in rörelser på ämnen som vattenfall, vilket ger en silkeslen effekt på strömmande vatten.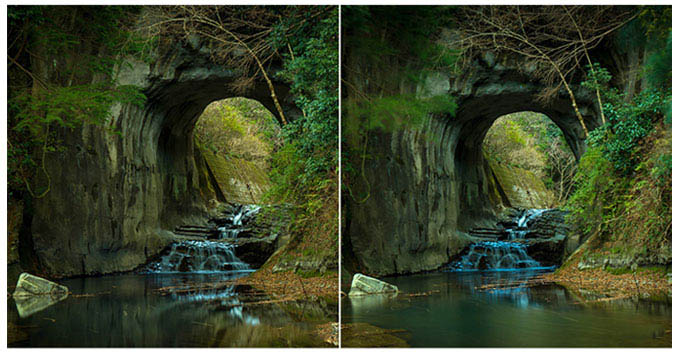 Inget ND-filter
Med ND-filter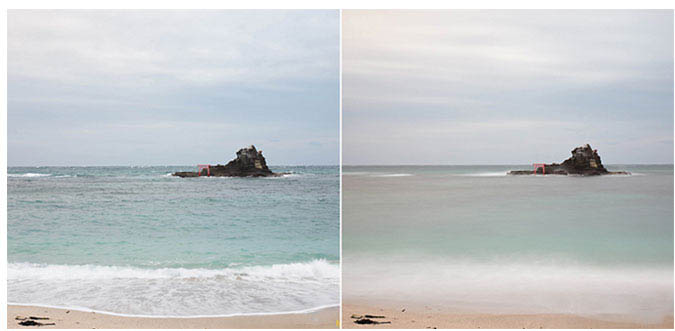 Inget ND-filter
Med ND-filter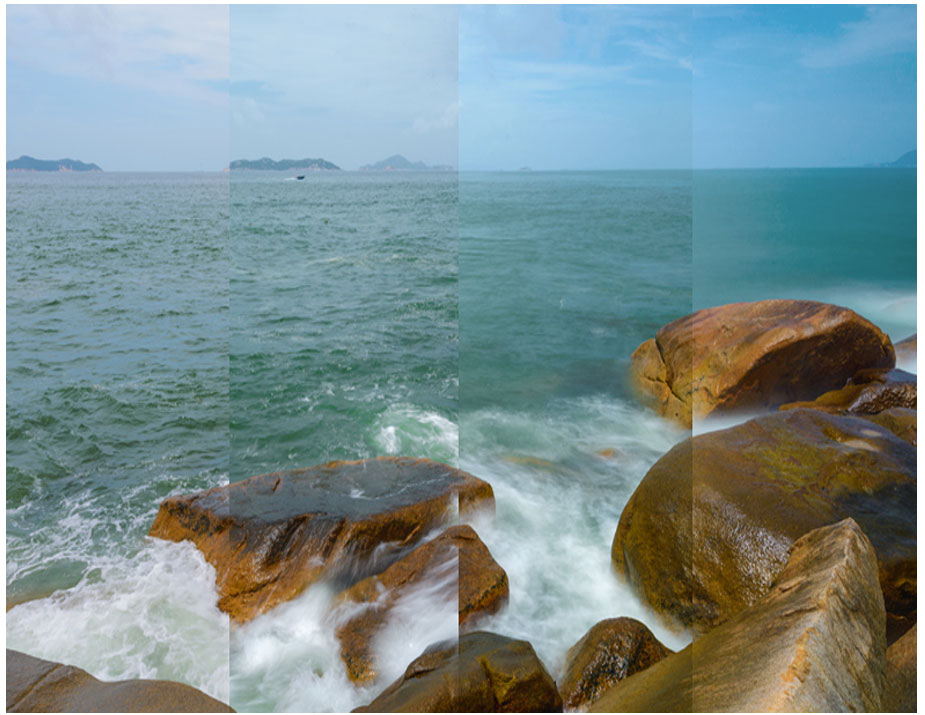 INGEN ND
ND8
ND64
ND1000

Ofiltrerad
ND2
ND4
ND8
ND16
ND32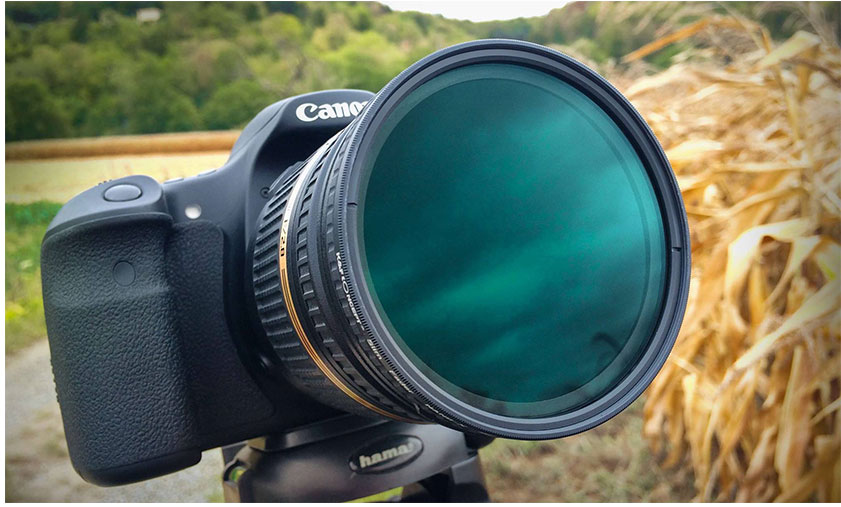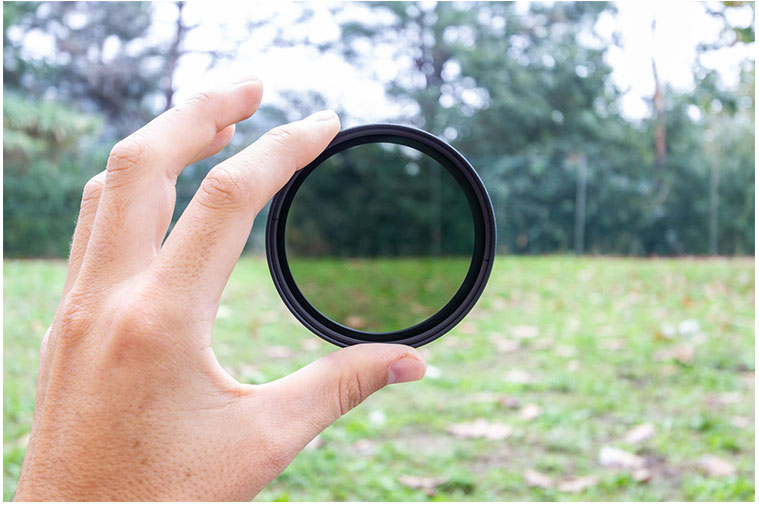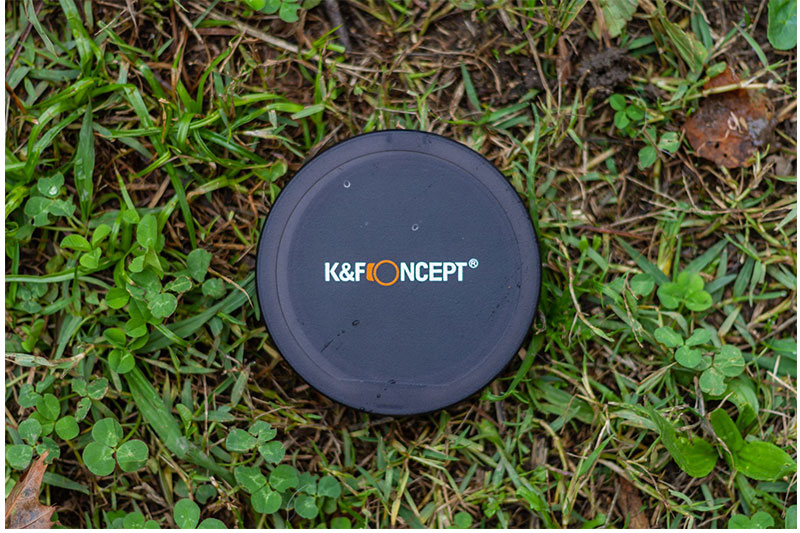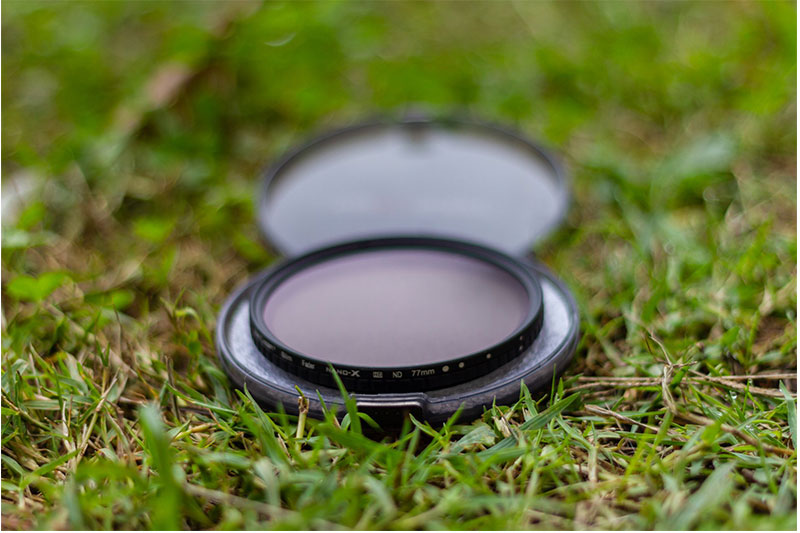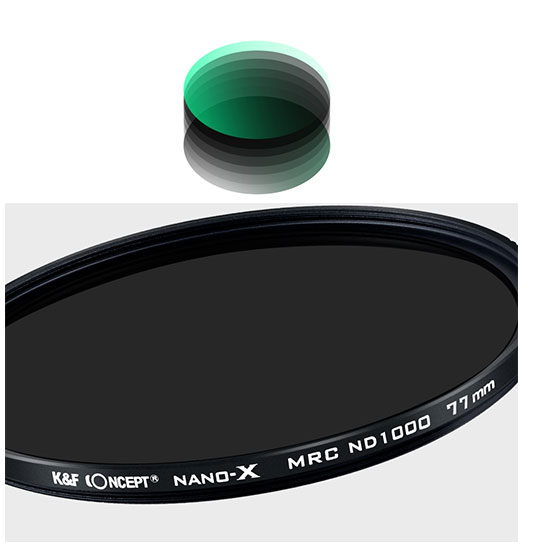 Flerskikts nano-beläggning.
Reflektionsreduktion.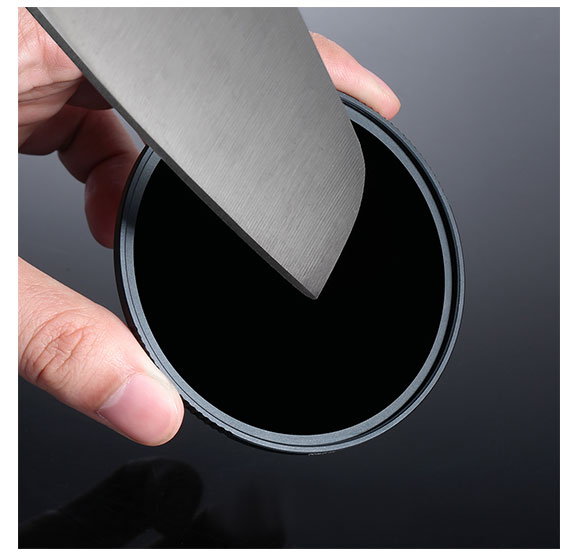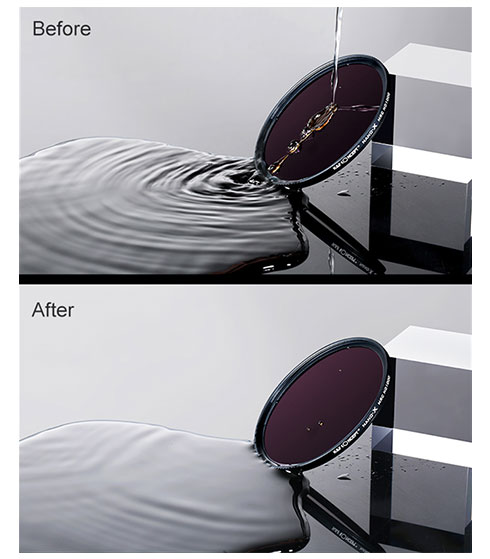 Recubrimiento nanométrico
Permite utilizar velocidades de obturación lentas para registrar el movimiento en sujetos como cascadas, lo que proporciona un efecto suave y sedoso al agua que fluye.
NDnumber
Densidad óptica
reducción f-stop
Transmitancia fraccional
0
0
100%
1
ND2
0,3
1
50%
0,5
ND4
0,6
2
25%
0,25
ND8
0,9
3
12,50%
0,125
ND16
1.2
4
6,25%
0.0625
ND32
1,50
5
3,13%
0.03125
ND64
1.8
6
1,56%
0.015625
ND100
2
6 2 ⁄ 3
1%
0,01
ND128
2.1
7
0,78%
0,0078125
ND256
2.4
8
0,39%
0,00390625
ND400
2.6
8 2 ⁄ 3
0,25%
0,0025
ND512
2,7
9
0,20%
0,001953125
ND1024 / ND1000
3
10
0,10%
0,001
ND2048
3.3
11
0,05%
0.000488281
ND4096
3.6
12
0,02%
0.000244141
ND6310
3.8
12 2 ⁄ 3
0,02%
0.000158489
ND8192
3.9
13
0,01%
0.00012207
ND10000
4
13 1 ⁄ 3
0,01%
0,0001
ND100000
5
16 2 ⁄ 3
0,00%
0,00001
Rating

3 reviews.

3 reviews.

5 reviews.

3 reviews.

0 reviews.

0 reviews.
Price

324 Kr

300 Kr

170 Kr
200 Kr
220 Kr

175 Kr

157 Kr

175 Kr

157 Kr

Model
KF01.1413
KF01.967
KF01.969
KF01.970
KF01.979
KF01.980

Storlek

58mm
77mm
82mm
37mm
40.5mm

Genomskinlighet

0.99
0.99
0.99
0.99
0.99

Multi-Beläggning

√
√
√
√
√

Antireflektion

√
√
√
√
√

Vattentät

√
√
√
√
√

Reptålig

√
√
√
√
√

Hd

√
√
√
√
√

Filtermaterial

Schott B270
Schott B270
Schott B270
Schott B270
Schott B270

Mönster

√
√
√
√
√

Filtrets Tjocklek

3.3mm
3.3mm
3.3mm
3.3mm
3.3mm

Form

Circle
Circle
Circle
Circle
Circle

Ringmaterial

Aviation aluminum alloy
Aviation aluminum alloy
Aviation aluminum alloy
Aviation aluminum alloy
Aviation aluminum alloy
Both lenses are Sigma lenses with 2 different brands of UV filters on them. The lens on the left is my 150-500mm with a filter made by another brand. The right is my 150-600mm lens with the K&F filter. The lens on the left looks a little hazy, while the K&F filter does not.

Does not decrease image quality that I can tell. You can feel that it is weather sealed, but I'm not testing it to see if it truly is.

Comes in a plastic case

So far, no complaints.
22/08/2021
Just got a new lens, needed a 77mm filter to protect it. I'm not going to sit and tell you this glass is better than some other glass. I just got it, and I'm not an optics expert.
But, I will tell you the packaging was beautiful, the filter case- one of the nicest I've ever seen. It is circular- and holds multiple size filters with grooves in an internal bracket. So much nicer than the big clunky square filter boxes I've got from other brands.
But- the killer was the filter being so thin- and that it has 2 areas that are gnarled, for you to grab it- while the rest is smooth- a really nice feature.
Seems right at home on my Canon RF24-105/4 L IS USM.
Didn't notice any difference in speed of focus- or aberration- but, again- I'm not a lab.
I'm pretty happy with this brand. Didn't expect to be.
22/08/2021
I purchased this for a camera that I seldom use. It still is a valuable collectors item that I want to keep in excellent condition and that means I needed to protect the lens. I only have filters with the Zeiss "T" coating constructed of German Schott glass on the cameras I use frequently, because I consider them the best multicoated filters that I can afford but, I cannot spend that kind of money for a camera I use infrequently.
Any camera that is threaded to accept a filter deserves the protection that comes with a mounted filter in front of the actual camera lens. I would rather risk damage to the AR coating on a filter that can be easily replaced than risk damaging the actual lens on any of my cameras from cleaning, and exposure to airborne dust or chemicals.
This brand of filter came carefully packed and the filter holder included with the filter is well designed and provides excellent protection for the filter when it is not on the camera lens because I am using a different type of filter. This filter has multiple AR coatings on both sides of the filter and after comparing the results of identical pictures with the same camera using this filter and one of my prized and now unaffordable Zeiss "T" filters I can say that I can see no difference in the results. I am sure an optical lab could document some differences, but in the real world, I can see no differences when comparing the test pictures I captured through this filter and the Zeiss filters I have used.
This design works so well, I will slowly replace the older non Zeiss filters I have on my older lenses and cameras with these newer designs.
20/08/2021
There are no faqs for this product.
K&F XU05 37mm UV Filter 18-Layer Multi Coated Nanotech Coatings