M39 Objektiv på Fuji X Mount Kamera Adapter
Tillverkare:

K&F Concept

Köp K&F Concept m39 objektiv på fuji x mount kamera adapter online, Gratis frakt världen över och 30 dagar returgaranti.

KF06.104

Artikelnummer:

KF06.104

210

https://se.kentfaith.com/KF06.104_m39-objektiv-på-fuji-x-mount-kamera-adapter
Funktioner
• Tillåt M39-monteringslinser som används på Fujifilm X-serien kamerahus.
• Kompatibel med Fujifilm kamera inkluderar: Fuji X-A1, X-A2, X-A3, X-E1, X-E2, X-E3, X-M1, X-Pro1, X-Pro2, X-S1, X-T1 X-T10, X-T20, X-T2, X10, X20, X30, XFl, XQl, XQ2 etc.
• Tillverkad av mässing och aluminium. Stabil, exakt och hållbar konstruktion. Manövrerad. Infinansfokus tillåten.
• För tunga mediumformatlinser, föreslår vi att du använder en telefonsamling och ett stativ för att balansera sin vikt vid fotografering.
• 30 dagar ingen anledning, 12 månaders kvalitetsgaranti, 100% tillfredsställande försäkring.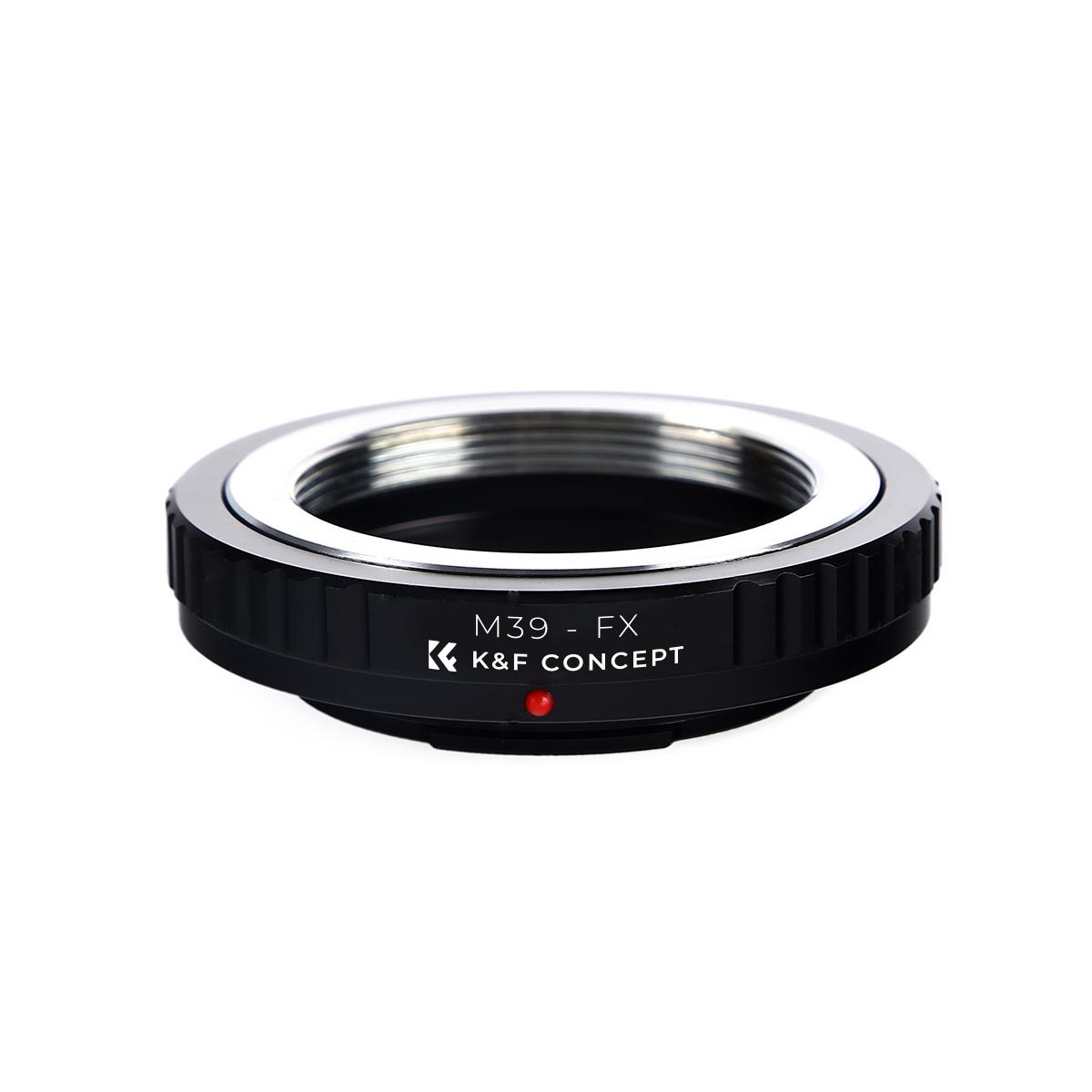 K & F Concept-design och producera komplett utbud av linsadaptrar för att passa linser från Canon, Nikon, Pentax, Olympus, Leica, Contax Yashica, Minolta, Tamron, T2, C-mount, Exakta, M39, M42, Pentacon etc , Nikon, Sony, Fujifilm, Pentax, Micro 4 3, Leica, M42, Cinema C mount etc.

Rating

3 reviews.

42 reviews.

74 reviews.

8 reviews.

6 reviews.

0 reviews.
Price
210 Kr
260 Kr

260 Kr

190 Kr

290 Kr

210 Kr

282 Kr

270 Kr

170 Kr

Model
KF06.104
KF06.101
KF06.073
KF06.100
KF06.307
KF06.128
Very Good
Fits very smoothly to the camera mount, and allow the lens to be oriented "right way up" when screwed in.
09/05/2020
Good Adapter
This is a well-made adapter.I've mounted various old Leica screw mount (M39/L39/LTM) lenses to my Fuji X-T3 camera and used them. Focus peaking works as long as camera is in manual mode. Got some great images with these old lenses, makes me wonder why I spent a fortune on modern AF versions!
11/02/2020
Great
Works great! Spot-on infinity focus. My lens (M-mount Voigtländer 15mm) did not precisely align with the center of the camera when fully screwed in, but the adapter has three hex bolts (pretty fine: 0.9mm) that can be loosened to perfectly align it. Works beautifully.
16/11/2018
There are no faqs for this product.
Adapter
Kamera
FX
Lins
M39
Ringmaterial