49mm ND2 till ND400 Variabel Neutral Density ND Filter
Tillverkare:

K&F Concept

Köp K&F Concept 49mm nd2 till nd400 variabel neutral density nd filter online, Gratis frakt världen över och 30 dagar returgaranti.

SKU0690

Artikelnummer:

SKU0690

180

https://se.kentfaith.com/SKU0690_49mm-nd2-till-nd400-variabel-nd-filter
Köp 2+ objekt får

10% rabatt

!
Funktioner
• Bredare yttre optik för att minska vignettering vid vida vinklar
• Tillverkad av högkvalitativt optiskt glas av K & F Concept-teknik
• Neutral densitet kan justeras från ND2 till ND400.Reduerar mängden ljus som når filmen utan att påverka färgen.
• Lämplig för dynamisk skärm, vattenfall, strömmar, vågor etc.
• K & F Concept märke tillverkat av ett professionellt team, 12 månaders tillverkar garanti, garanterad 100% nöjd.
ND FILTER
Minskar mängden ljus som kommer in i linsen, vilket minskar kamerans slutartid. Användbar för situationer där rörelsesutsläpp måste skapas (floder, vattenfall, flyttande personer) eller stora öppningar måste användas med blixt för att undvika överexponering.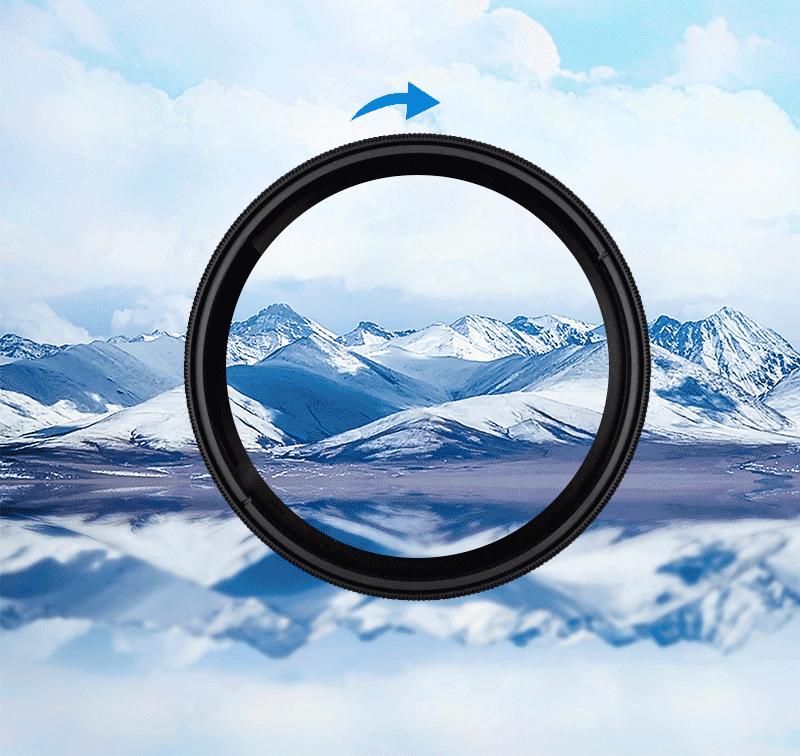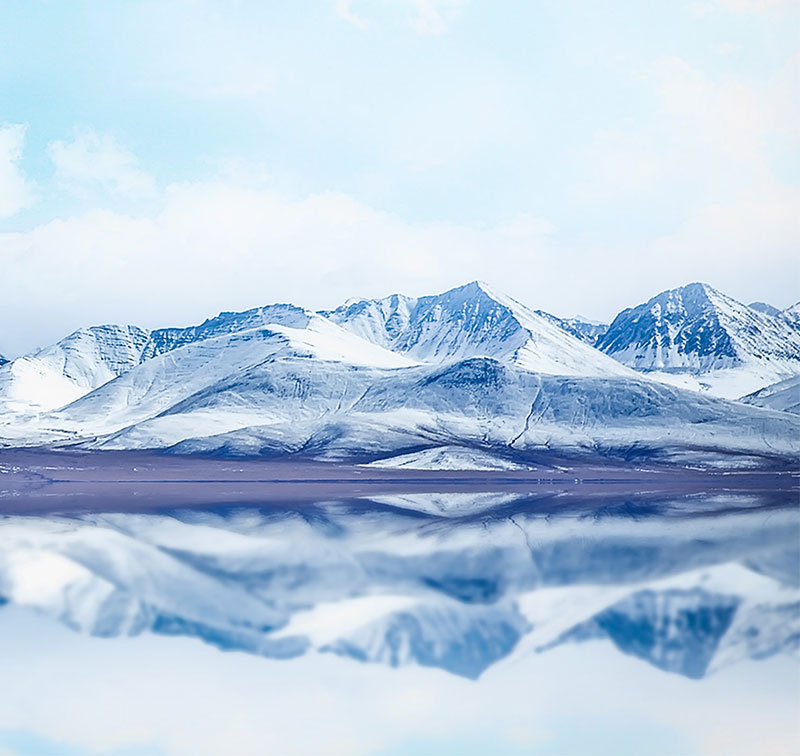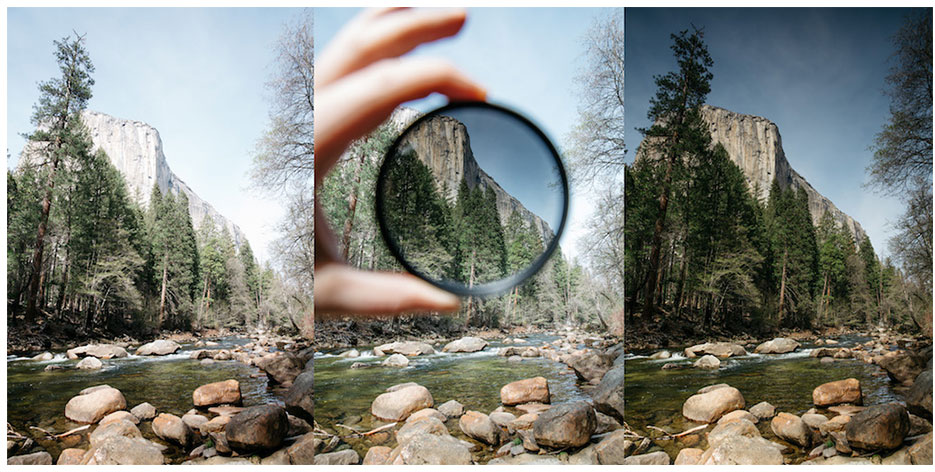 Utan ND Filter
Använd Kontrast
Med ND Filter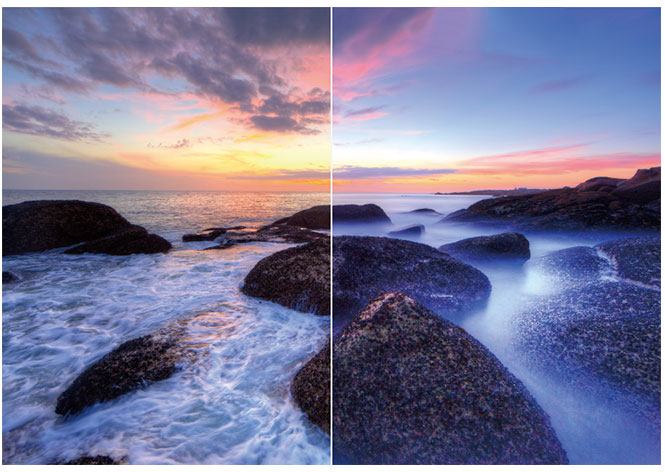 Utan ND Filter
Med ND Filter
Aktiverar långsamma slutartider för att registrera rörelse i ämnen som vattenfall, vilket ger en silkeslen påverkan på rinnande vatten.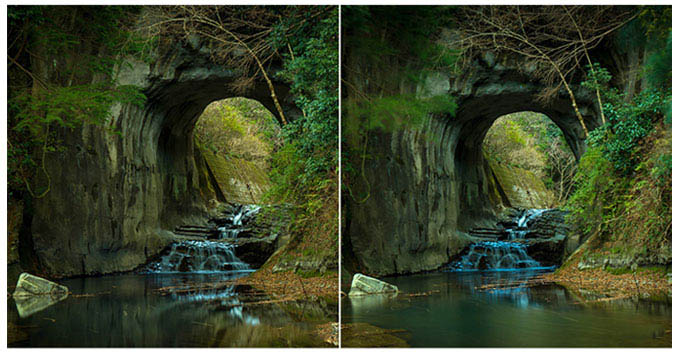 Utan ND Filter
Med ND Filter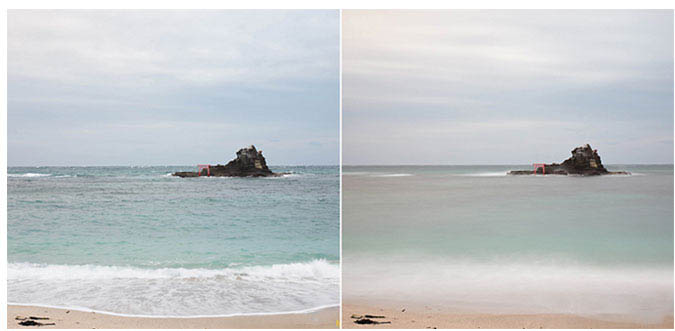 Utan ND Filter
Med ND Filter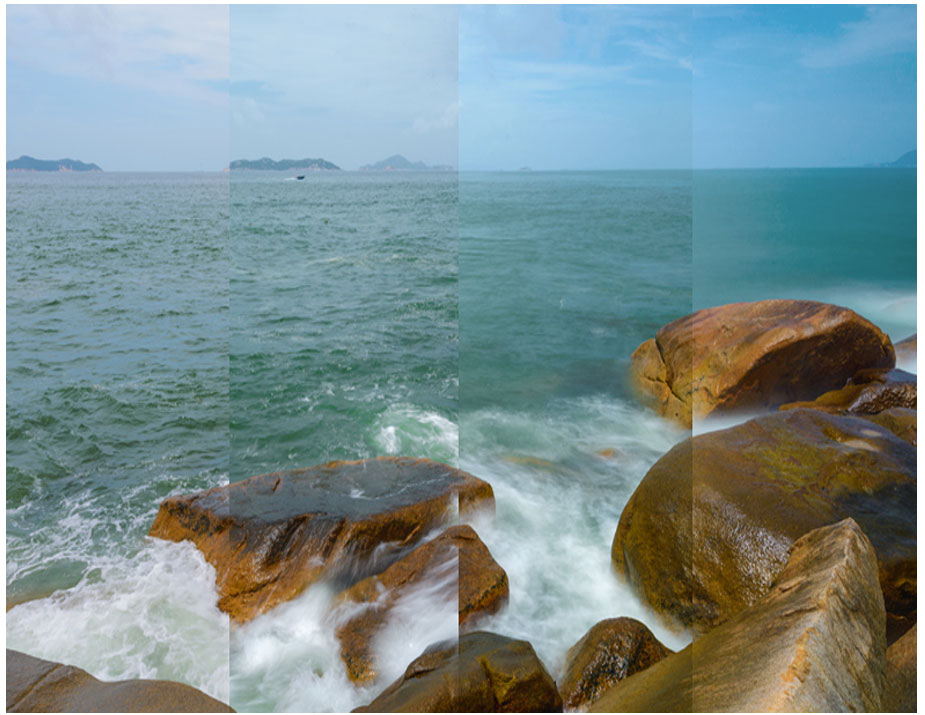 INGEN ND
ND8
ND64
ND1000

Inget filter
ND2
ND4
ND8
ND16
ND32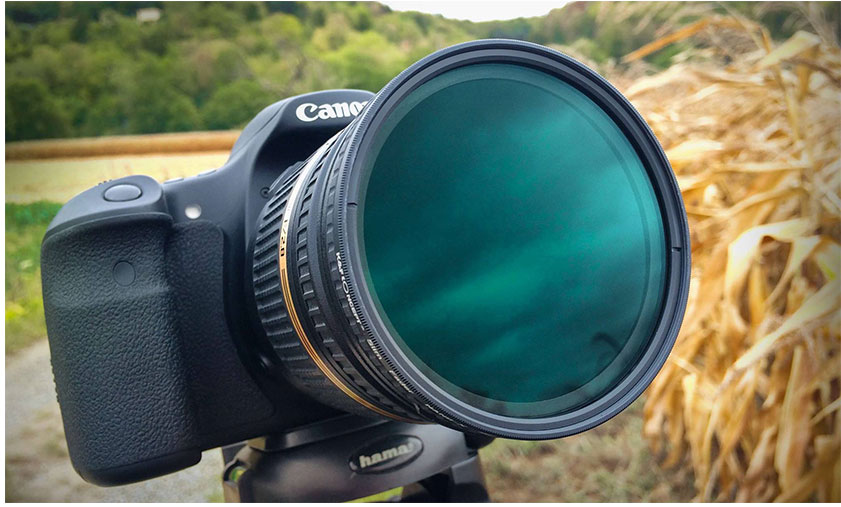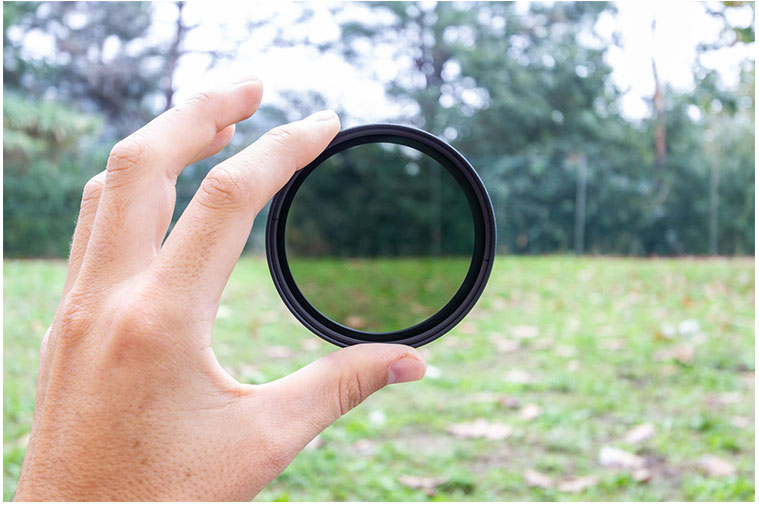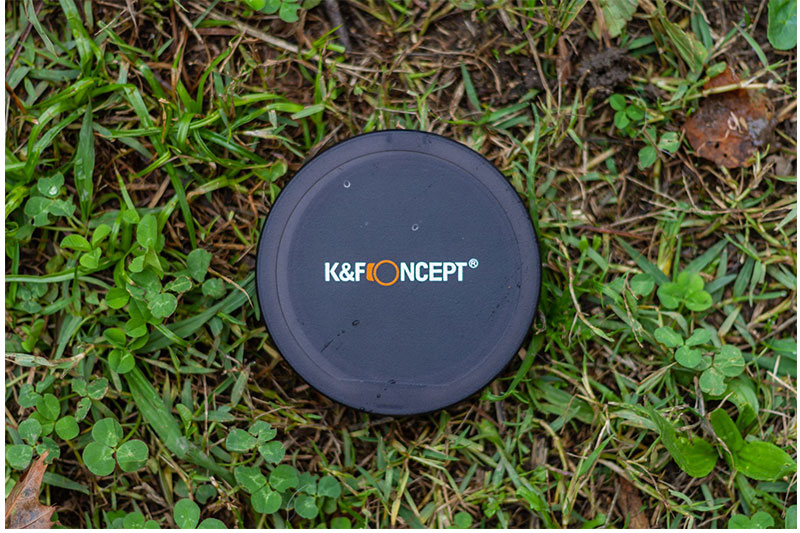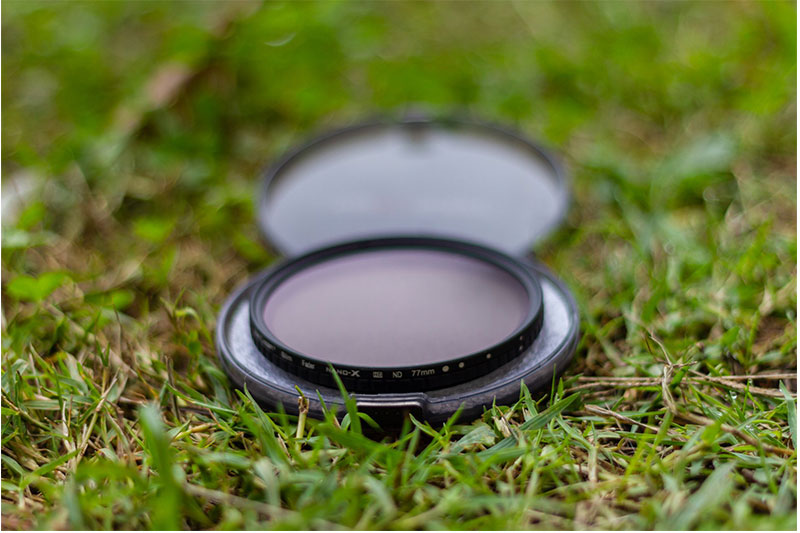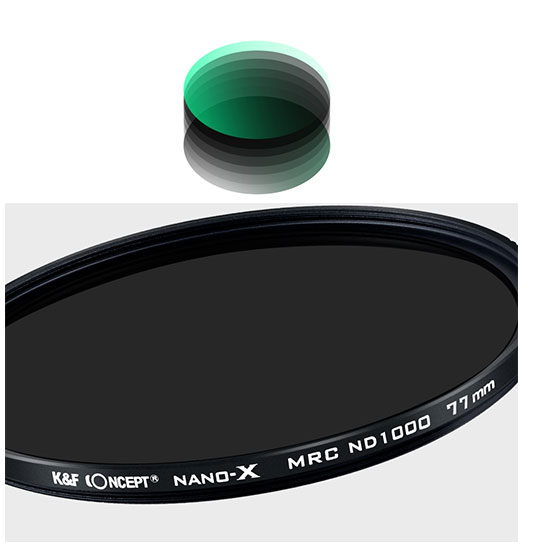 Flera skikt nanometerbeläggning
Reduktion av reflektion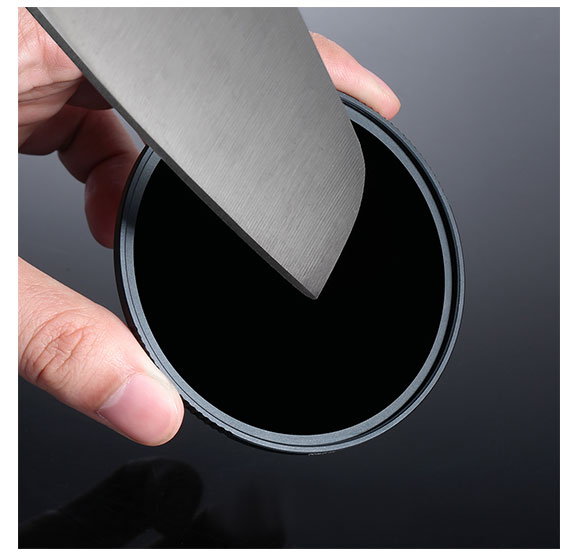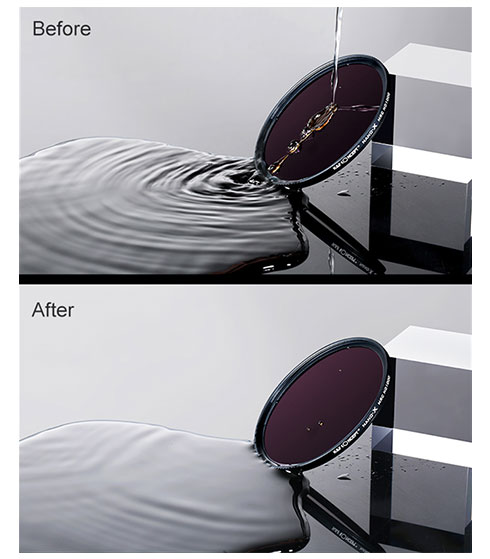 Nanometerbeläggning
Medger långsamma slutartider som kan användas för att registrera rörelse i ämnen som vattenfall, vilket ger en silkeslen effekt på flytande vatten.
NDnumber
Optisk densitet
f-stop reduktion
Fraktionell transmittans
0
0
100%
1
ND2
0,3
1
50%
0,5
ND4
0,6
2
25%
0,25
ND8
0,9
3
12,50%
0,125
ND16
1,2
4
6,25%
0,0625
ND32
1,50
5
3,13%
0,03125
ND64
1,8
6
1,56%
0.015625
ND100
2
. 6 2 / tre
1%
0,01
ND128
2,1
7
0,78%
0.0078125
ND256
2,4
8
0,39%
0.00390625
ND400
2,6
. 8 2 / tre
0,25%
0,0025
ND512
2,7
9
0,20%
0,001953125
ND1024 / ND1000
3
10
0,10%
0,001
ND2048
3,3
11
0,05%
0,000488281
ND4096
3,6
12
0,02%
0,000244141
ND6310
3,8
12 är två / tre
0,02%
0,000158489
ND8192
3,9
13
0,01%
0.00012207
ND10000
4
13 är . Ett / tre
0,01%
0,0001
ND100000
5
16 2 / tre
0,00%
0,00001
Great filter - good value for your money.
I bought this filter to reduce the amount of light entering through the camera lens and to improve the overall look of outdoor video. The filter lets me control overexposure and it works very well. The filter attaches easily to my camera lens. The filter also come in a protective plastic case and a cleaning cloth which is a nice touch. I've come to expect good things from the K&F Concept product range and this is no exception.
07/09/2020
Great product - would be greater if it came with a lens cap!
The ND filter came in a sealed cellophane bag, inside a plastic case with foam, inside the outer cardboard packaging which was then inside another sealed cellophane bag so, very securely packed.The filter is approximately 1cm thick (or £3 stacked).It attached to my lens without any issues. Build quality is good with a smooth turn. The filter does not stop when it reaches its 'Min' or 'Max' positions don't you have to keep an eye on that when adjusting.One thing to keep in mind is that my original lens cap (Sony 35mm 1.8 OSS) does not fit properly on the ND filter and as such, sits at an angle.Filter does change the colour slightly but nothing that can't be remedied in post.Overall, happy with the product itself as it does what I expected it to. Can't go wrong with the price.
23/01/2020
Works well with Canon Camera
The MD filter is easy to set up with your camera. I used it with my Canon M6. I tested it out making a video outside using the filter. I found it worked well and helped me lower the Aperture Aperture using my lens.
29/08/2020
Not bad
Does what it says on the tin
28/09/2021
Good quality
Does as it says, seem to be a good brand
08/08/2021
These images belong to K&F Concept end users.
Filter
Storlek
49 mm
Genomskinlighet
∕
Multi-Beläggning
Antireflektion
Vattentät
Reptålig
Hd
Filtermaterial
Optiskt glas
Mönster
Filtrets Tjocklek
7,0 mm
Form
Cirkel
Ringmaterial
Flygaluminiumlegering
Comparison of similar products
Rating

30 reviews.

0 reviews.

10 reviews.

40 reviews.

4 reviews.

0 reviews.
Price
180 Kr

324 Kr

291 Kr

149 Kr
180 Kr

747 Kr

670 Kr

542 Kr

487 Kr

Model
SKU0690
KF01.992
KF01.K55
SKU0014
KF01.1085
SKU1547

Storlek

49 mm
49mm
55mm
67mm

Genomskinlighet

∕
∕
0.94
∕

Multi-Beläggning

√
√
√

Antireflektion

√
√

Vattentät

√
√

Reptålig

√
√

Hd

√
√

Filtermaterial

Optiskt glas
Schott B270
Optiskt glas
Optical glass

Mönster

√
√
√

Filtrets Tjocklek

7,0 mm
5.5mm
3.3mm
9.3mm

Form

Cirkel
Circle
Cirkel
Circle

Ringmaterial

Flygaluminiumlegering
Aviation aluminum alloy
Flygaluminiumlegering
Aviation aluminum alloy