M1 Mini off-Road Spelkamera 20MP 1080P, Vattensäker Vattentät Jaktkamera Med 120 ° Vidvinkelrörelse Avancerad Sensorvy 0,2 Sekunders Utlösningstid 2,0 Tums LCD För Vilda Djurövervakning
514 Kr
1 662 Kr
69% OFF
Inklusive moms
Tillverkare:

K&F Concept

Gratis frakt. 30 dagar utan anledning återvänd. K&F trail camera har HD-video-bildupplösning, snabb triggerhastighet, vattentätt och robust hölje, brett blixtområde.

KF35.035

Artikelnummer:

KF35.035

514

https://se.kentfaith.com/KF35.035_m1-mini-off-road-spelkamera-20mp-1080p-vattensäker-vattentät-jaktkamera-med-120-°-vidvinkelrörelse-avancerad-sensorvy-02-sekunders-utlösningstid-20-tums-lcd-för-vilda-djurövervakning
Funktioner
• 【Compact & Portable】Kompanjemangen med andra spårningskameror har denna spelkamera en mycket mindre vikt och utseende. Storleken är endast 4.78x3.78x2.3 inches. Den väger bara 183 gram. Du kan installera den var som helst och det är svårt att hitta. Det är lättare att bära, installera och demontera. Ge en ny visuell upplevelse, ta dig att uppleva en annan vilddjursvärld
• 【HD Video & Image Resolution】Spelkamerans videoupplösning stöder 1080P/720P-inspelning och fotoupplösningen inkluderar 20MP/16MP/12MP på spårningskameran. Det kan fånga klar och hörbar video även i den mörka natten. Du kan fritt välja den upplösning du behöver för att få den bästa tittareffekten i den verklighetstrogna djurlivsvärlden
• 【 2,0"-LCD】 LCD-skärmen med 2,0 tum har inte krusningar från andra kameraskärmar. Det används för att förhandsgranska foton och videor, kamerapositionering, bläddra i menyer och är lätt att använda
• 【Fast Trigger Speed】Advanced night vision och 0,2 sekunders triggerhastighet uppgraderade 2 högeffektiga icke-glödande infraröda lysdioder och 120 ° vidvinkellins och IP66 vattentät säkerställer att vår spårningskamera blir en osynlig enhet, även i regniga dagar kan den spela in alla djurrörelser du vill. När rörelse upptäcks utlöses jaktkameran omedelbart inom 0,2 sekunder utan dröjsmål. Avtryckaravståndet kan nå 25 meter (dagtid)/65 fot (natt)
• 【Waterproof & Rugged Housing】K&F Concept trailkameror är alla tillverkade av högkvalitativt robust material för att tåla extremt dåligt väder, regn, snö, lindning etc. Kameran är IP66 vattentät, perfekt för viltövervakning utomhus, gårdsövervakning, jakt etc.
M1 Mini 20MP Trail Camera
Fånga varje fantastiskt vilda ögonblick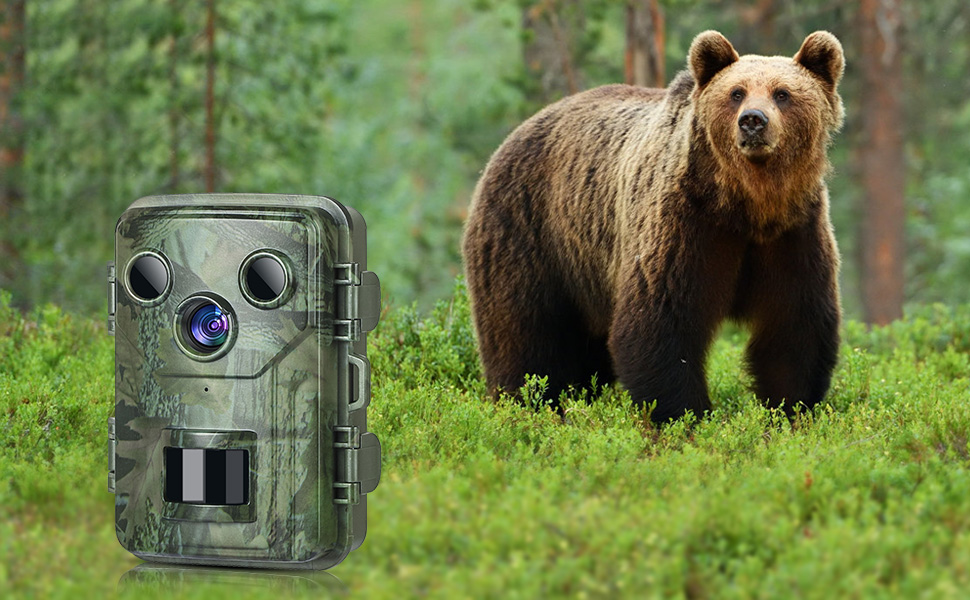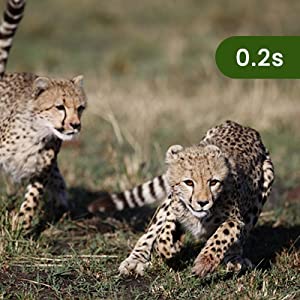 Fantastisk triggerhastighet
Den blixtsnabba triggerhastigheten på mindre än 0,2 sekunder med val av 1 till 3 bilder garanterar snabb och exakt fångst av varje detekterad rörelse som exponeras för fältet av denna spårkamera innan du fotograferar.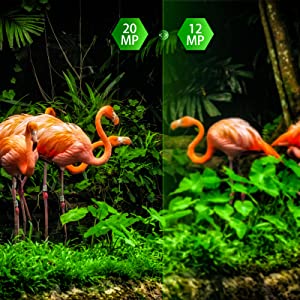 20 MP upplösning
Den trovärdiga 20 MP-upplösningen tar färgglada och levande bilder, vilket ger dig det fantastiska ögonblicket av vilda djur. Och alla detaljer kommer att presenteras helt framför dig.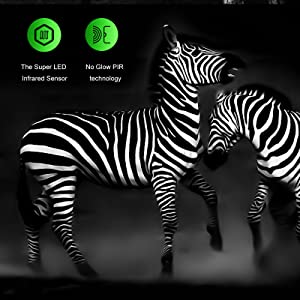 STARVIS Night Vision
Genom att använda den senaste STARVIS-tekniken är den mer pålitlig än traditionell LED infraröd och icke-glödande PIR. Med högre ljusstyrka och minskat brus är mörkret lika klart som dagen.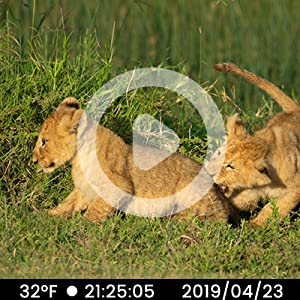 Högupplöst foto och video
20MP resolution and FULL HD 1080P video automatic day/night sensors ensure crisp and realistic images and videos that take you into the world of wildlife, helping you better understand their daily activities and behavioral habits.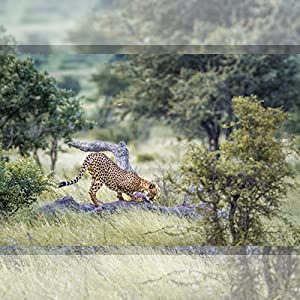 Wildlife Monitoring
If you want to know more secrets about wildlife, just choose K&F trail camera for the wildlife world. To easily touch the unbelievable fantastic world.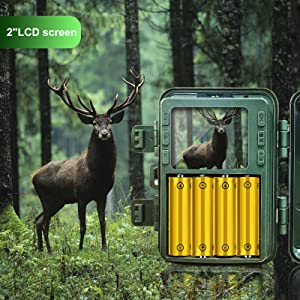 2" Color Huge LCD Screen
We don't need to go home and check our images and videos on our PC, 2 inches pioneering LCD screen allows people to see the clear and complete images and videos on the camera directly.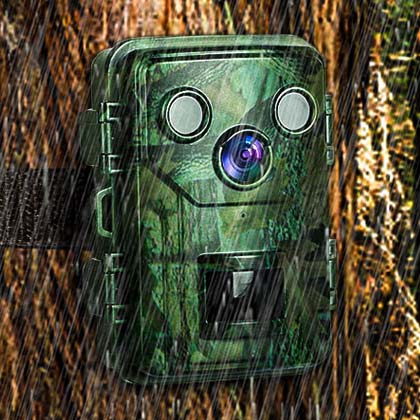 IP66 Waterproof & Sturdy
The hunting cam case has passed the waterproof test up to IP66, protecting it from rain and dust damage.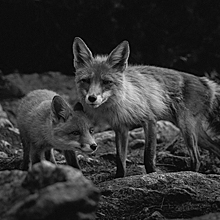 More Brilliant Night Vision
48 icke-lysande infraröda lampor, med hjälp av intelligent mörkerseendeteknik, mörkerseende avstånd på 20 meter.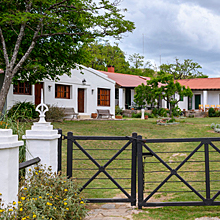 Hemsäkerhet
Ledkameran är också som en hemmonitor, vilket skulle vara en multifunktionell enhet.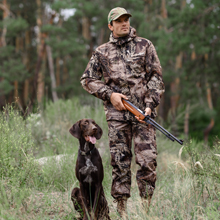 Jakt
Trail camera är en hjälpsam assistent för att spåra djur för jägare.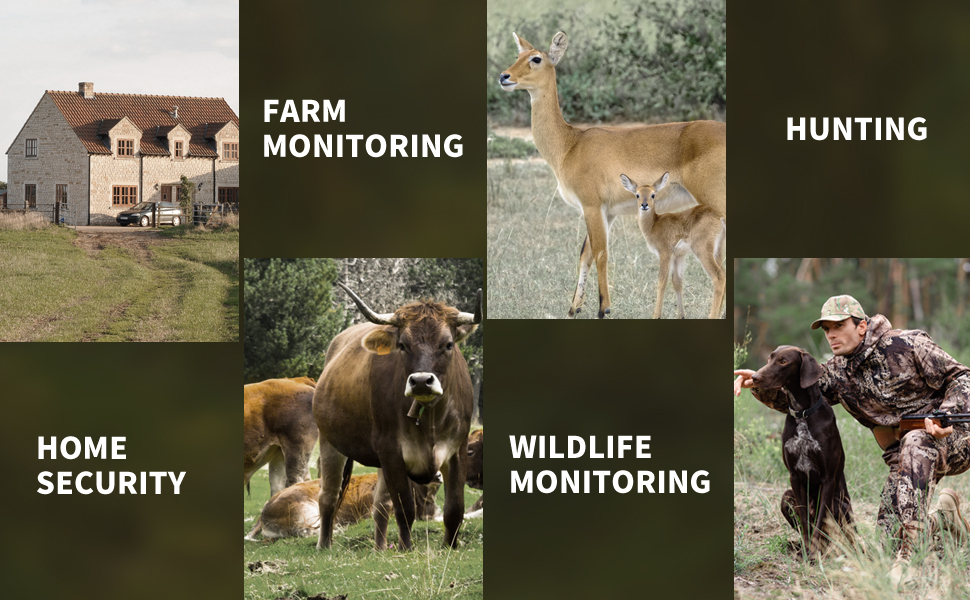 Den kunde inte bara övervaka de vilda djuren, spana efter bytet, utan också bevaka ditt hus och skydda din gård från inbrottstjuv. med en superlång standby är det onödigt att byta ut batterierna ofta och ger dig ett långsiktigt och pålitligt skydd.
Rating

26 reviews.

12 reviews.

1 reviews.

11 reviews.

382 reviews.

0 reviews.
Price

1 662 Kr

514 Kr

1 663 Kr

784 Kr

3 112 Kr

1 755 Kr

676 Kr

2 623 Kr

940 Kr

990 Kr

670 Kr

Model
KF35.035
KF35.009
KF35.006V4
GW50.0028
KF35.019
KF35.036

Max. Lagring

32GB
256GB

Bildupplösning

20MP
30MP

SKärmstorlek

2.0"

Videoupplösning

1080p
4K

WiFi+Bluetooth

NO
WIFI

Antal Infraröda Lampor

42pcs (850nm)
44pcs (940nm)

Antal Pir-Sensorer

3pcs
3pcs

Pir-Sensorernas Detektionsområde

120°
120°

AvståND Till Utlösare

20m (65ft)
22m (65ft)

Hastighet För Utlösare

0.3 s
0.2s

Vattentät Ip-Klassning

IP65
IP66
These images belong to K&F Concept end users.
There are no faqs for this product.