Trail Camera Army Green 20MP/0.3s Start 3 PIR HD utomhus vattentät jakt infraröd nattseende kamera
784 Kr
1 663 Kr
52% OFF
Inklusive moms
Tillverkare:

K&F Concept

Trail Camera 0.3s start, 3 PIR HD Outdoor Waterproof Hunting Infrared Night Vision Camera. 5MP sensorchip 20MP högupplöst klar bild 1080p 15 bildrutor upplösning. 65ft/20m avkänningsavstånd & IP65 vattentät.

KF35.009

Artikelnummer:

KF35.009

784

https://se.kentfaith.com/KF35.009_h-802a-army-green-20mp-03-sekunders-start-3-pir-hd-vattentät-utomhusjakt-infraröd-nattkamera
Funktioner
• 5MP sensorchip 20MP högupplöst klar bild 1080p 15 bildrutor videoupplösning
• 65ft / 20m avkänningsavstånd 3 PIR-detekteringsvinkel 120 °
• 42 ST Infraröd 850nmLED CMOS ultraklar sensor, objektiv med stor bländare, intelligent avbildning och ger tydlig nattsyn. Det har också snabb rörelsedetektering och osynlig infraröd teknik som inte lyser, vilket är perfekt för spårning av vilda djur utomhus och hemskydd, smygande och kommer inte att skrämma några djur.
• Ultrahöghastighets 0,3S utlösningshastighetsföraktivering och snabbstartsteknik kombineras för att uppnå ultrahög hastighet 0,3S utlösningshastighet för att snabbt fånga varje spännande ögonblick
• IP65 vattentät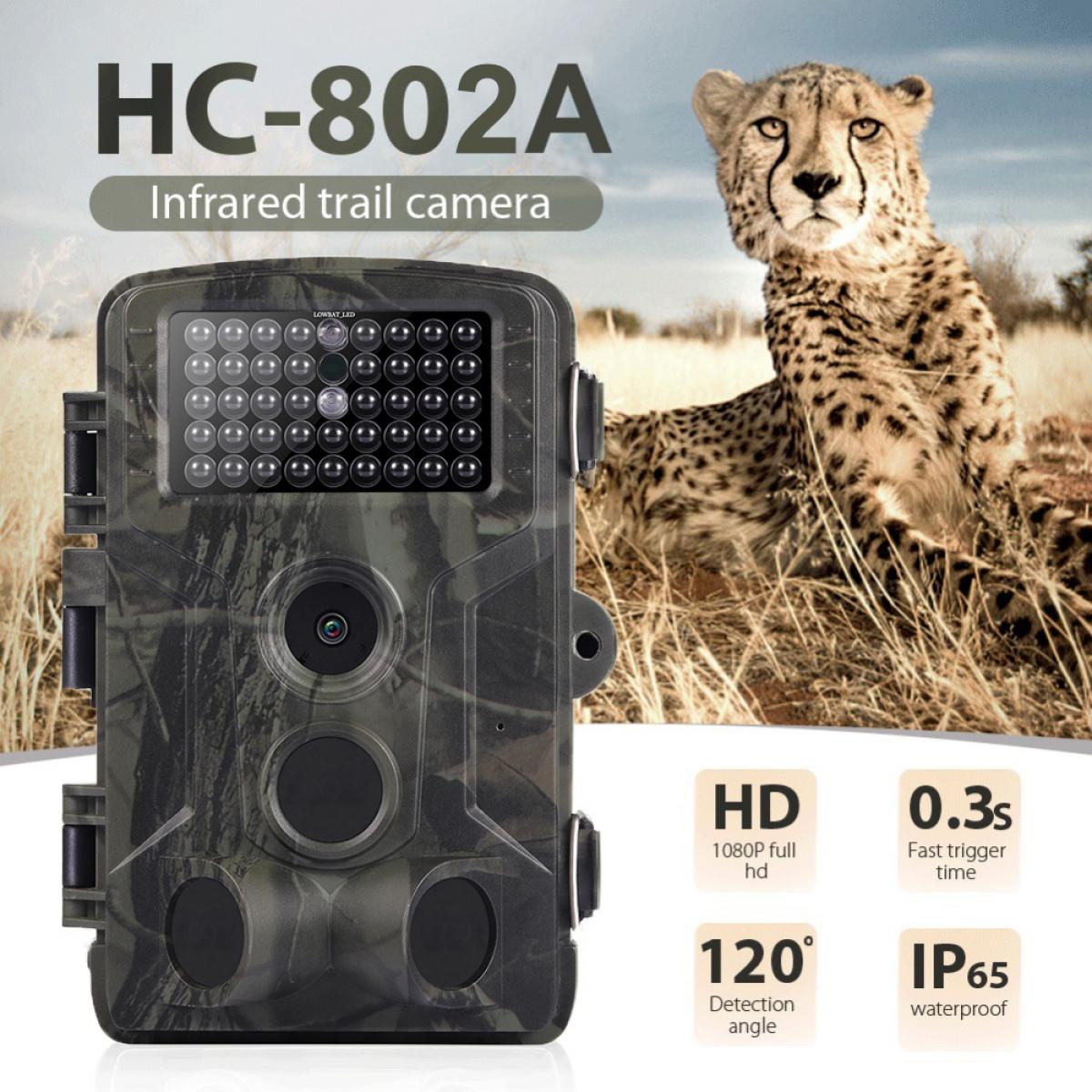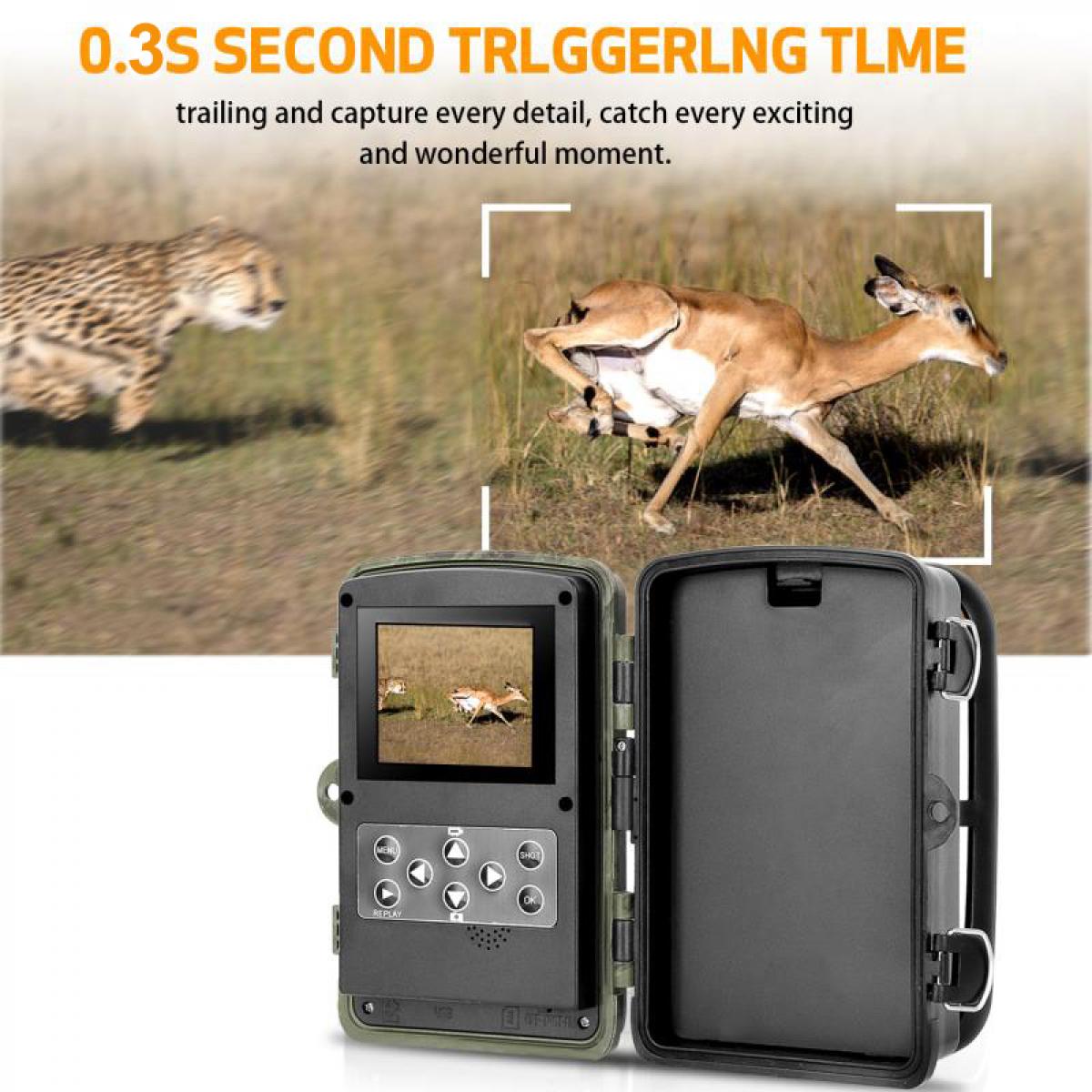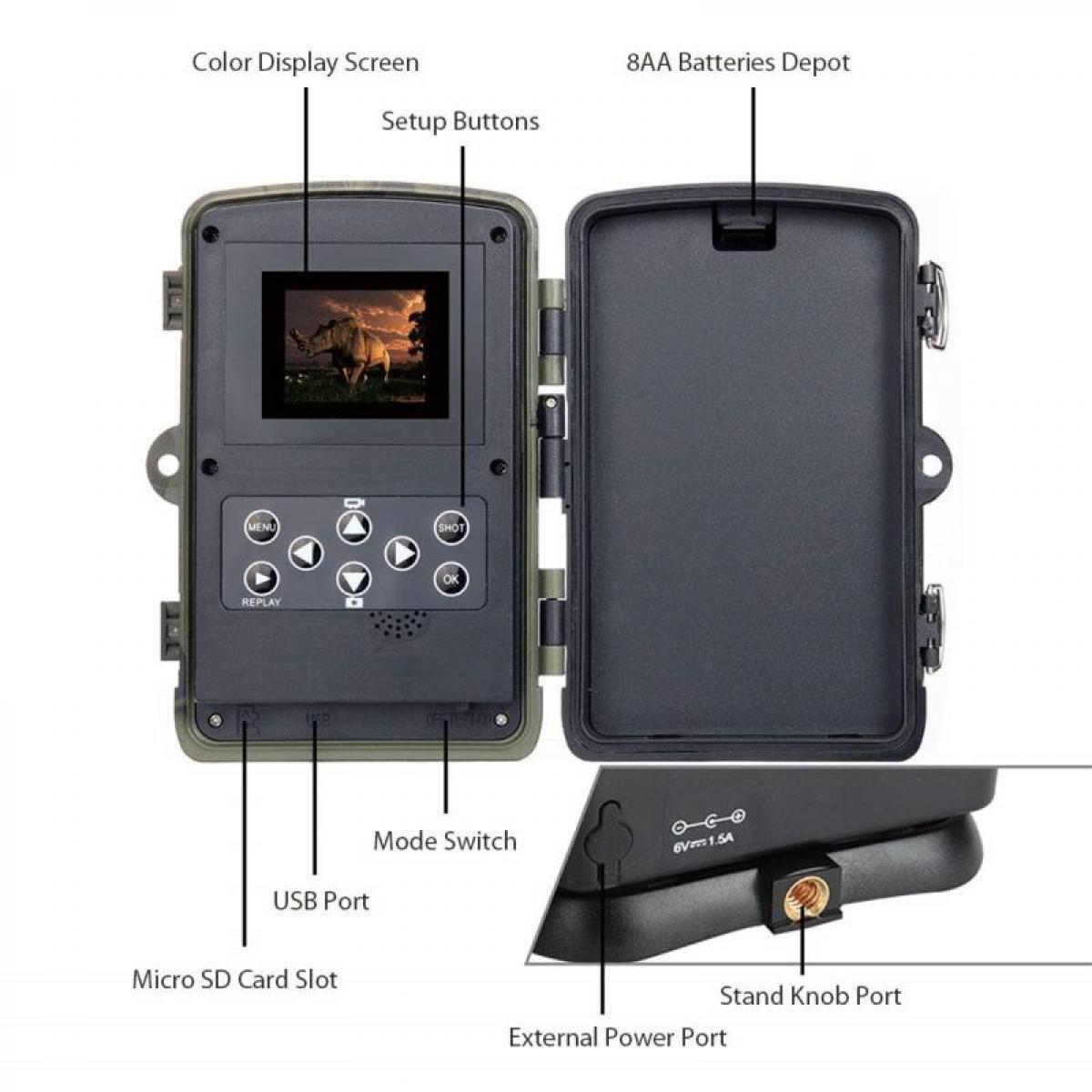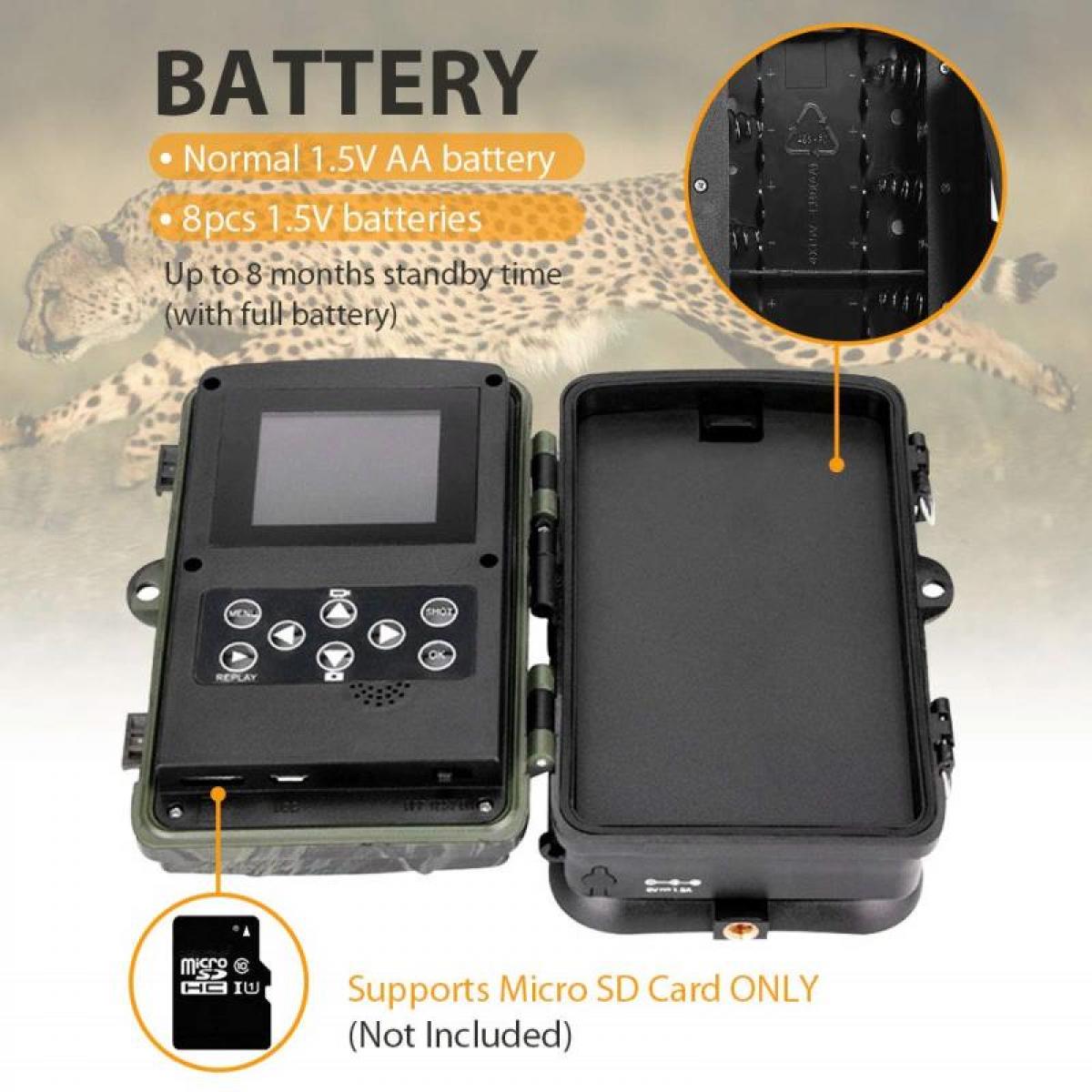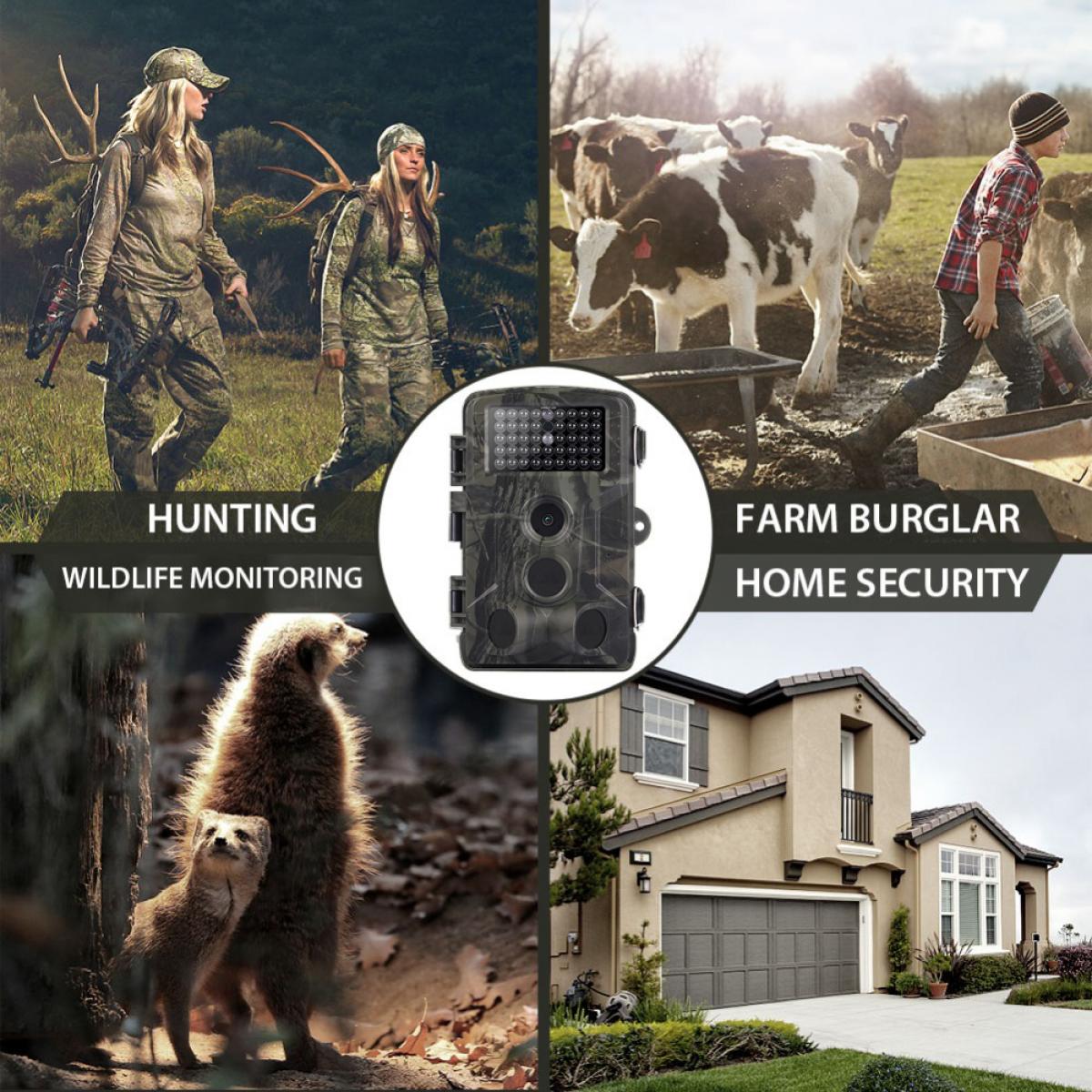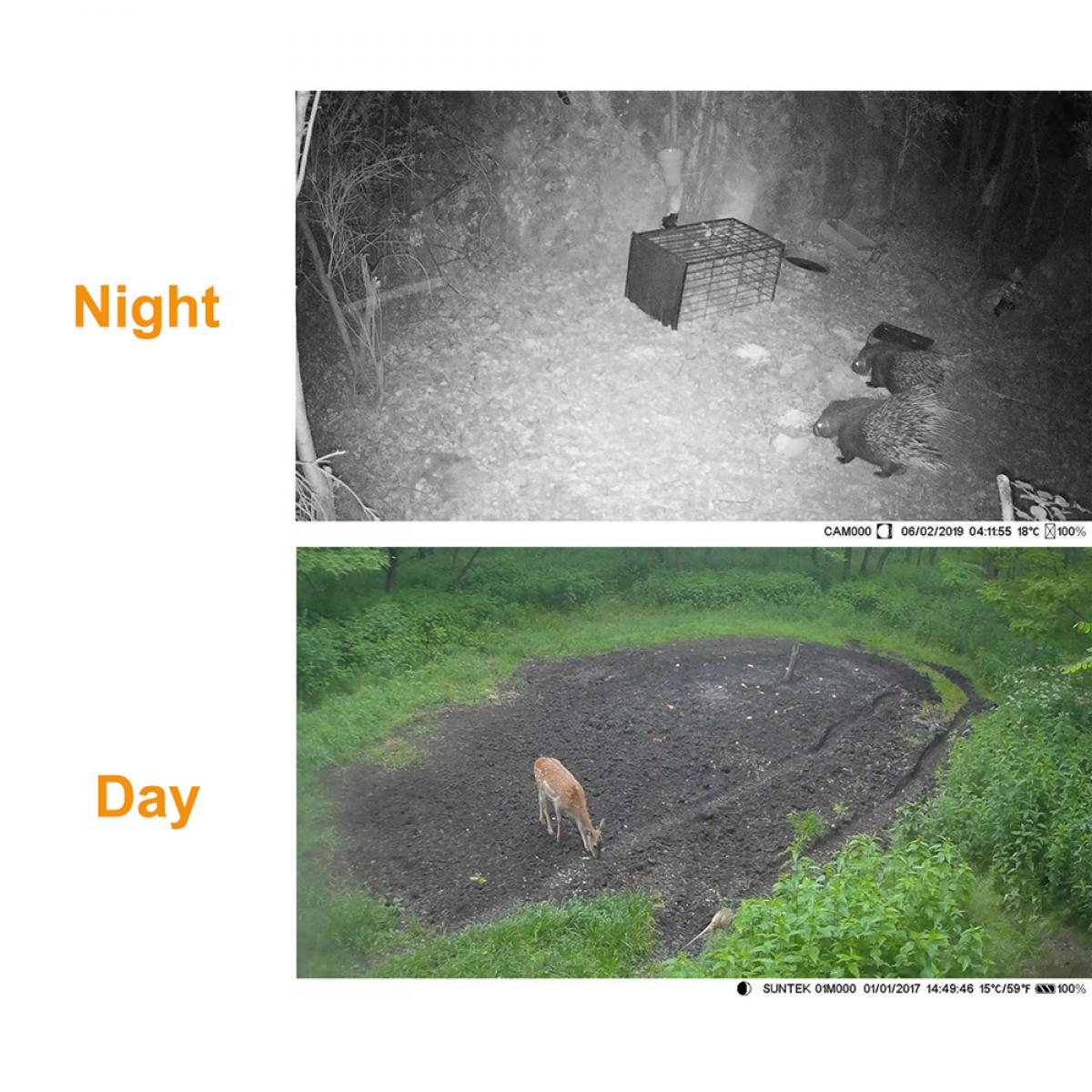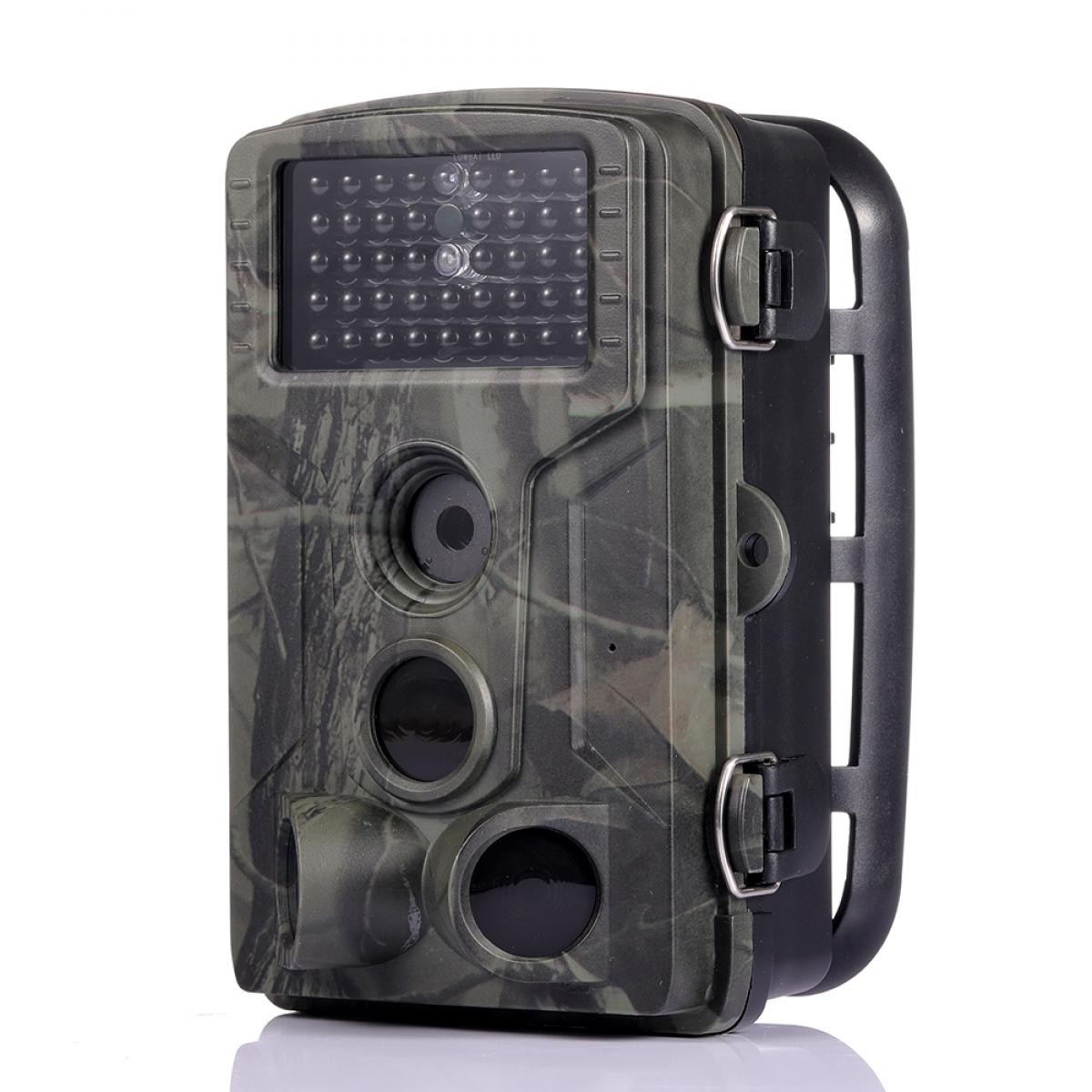 | | |
| --- | --- |
| model | H-802A |
| Pixel | 20MP/16MP/12MP |
| Resolution | 1080P / 720P / WVGA / VGA |
| Maximum frame rate | 1080p/15 frames |
| Day and night switch | stand by |
| Video output | Support AV output |
| Infrared night vision distance | 20 meters |
| Trigger distance | 20 meters |
| LCD screen | 2.0"TFT |
| file format | JPEG/AVI |
| Infrared light | 42PCS/850nm |
| Language | En / FR / DE / ES / RU / DK / NL / PL / PT / SE / IT / FI |
| PIR angle | 120° |
| Trigger speed | 0.3s |
| Storage interface | MicroSDcard, maximum support 32GB |
| interface | Mini USB2.0 |
| power supply | 8 AA batteries, support external power supply (6V 1.5AA) |
| Standby time | Up to 6 months |
| Product Size | 135mm*90mm*76mm |
| Package dimensions | 170*125*110mm |
| product weight | 280g |
| Package weight | 450g |
| Package Contents | Hunting camera + USB cable*1 |
Rating

12 reviews.

382 reviews.

2 reviews.

5 reviews.

0 reviews.

0 reviews.
Price

1 663 Kr

784 Kr

2 623 Kr

940 Kr

3 365 Kr

1 740 Kr

1 225 Kr

3 140 Kr

2 044 Kr

1 575 Kr
Model
KF35.009
KF35.019
KF35.005V4
KF35.031
KF35.004V4
KF35.043

Max. Lagring

32GB
256GB

Bildupplösning

20MP
30MP

SKärmstorlek

2.0"

Videoupplösning

1080p
4K

WiFi+Bluetooth

NO
WIFI

Antal Infraröda Lampor

42pcs (850nm)
44pcs (940nm)

Antal Pir-Sensorer

3pcs
3pcs

Pir-Sensorernas Detektionsområde

120°
120°

AvståND Till Utlösare

20m (65ft)
22m (65ft)

Hastighet För Utlösare

0.3 s
0.2s

Vattentät Ip-Klassning

IP65
IP66
The quality of the pictures are amazing, especiallyfor the price. Took a couple of sessions to get used to it but once mastered it was easy.
08/07/2021
Does as described and at a very good price. Works well in the dark (monochrome). Only downside is that you have to open the back to access the controls and to view the screen!
27/06/2021
We bought this wildlife camera to keep tabs on the activity in the garden, it took some time to set the device up but once up and running all worked as intended and I'm very impressed with the results.
23/06/2021
Which micro SD card to use
Good to offer the SD card at the time of purchase to make sure it is the right one
17/06/2021
Excellent product
Excellent service received camera next day, the camera does exactly what it should do very good night vision and excellent video,would definitely recommend for viewing wildlife in the garden
17/05/2021
There are no faqs for this product.
Kamera för Vandringsleder
Max. Lagring
32GB
Bildupplösning
20MP
SKärmstorlek
2.0"
Videoupplösning
1080p
WiFi+Bluetooth
NO
Antal Infraröda Lampor
42pcs (850nm)
Antal Pir-Sensorer
3pcs
Pir-Sensorernas Detektionsområde
120°
AvståND Till Utlösare
20m (65ft)
Hastighet För Utlösare
0.3 s
Vattentät Ip-Klassning
IP65