24MP 1080P Trail Camera 0.5s Trigger Speed Hunting 3 PIR HD Infraröd nattseende Game Camera Scouting Trail Camera
536 Kr
784 Kr
31% OFF
Inklusive moms
Tillverkare:

K&F Concept

Fri frakt. 30 dagars retur utan anledning. K&F trailkamera har 24MP klarare bild + 2.7K skarpare videoupplösning, snabbare 0.3s utlösningshastighet, hög känslighet och nattsyn med 3 PIR-sensorer, 120° vidvinkelobjektiv.

KF35.001

Artikelnummer:

KF35.001

536

https://se.kentfaith.com/KF35.001_kf-hc-801a-16mp-05-sekunder-trigger-3-pir-hd-utomhus-vattentät-jakt-infraröd-nattvisionskamera
Funktioner
• 【Högupplöst bild & video】 Med högpresterande chip fångar denna spårkamera upp till 24MP skarpa och livliga bilder och HD-videor med superklart ljud i livliga färger om dagen och svartvita bilder om natten. 120-graders kameralinsen erbjuder en bred visuell vinkel som hjälper dig att hålla ett öga på en bredare bild av djurlivet.
• 【IP65 vattentät och robust hölje】 Med IP65 vattentätt, dammsäker, droppisäker plasthölje, är vår jaktcoutingkam robust nog att motstå den robusta arbetsmiljön som öken eller regnskog med temperatur från -20-70 ℃, vilket är en nödvändig garanti för lång livslängd.
• 【Snabb utlösningshastighet och lång arbetstid】 Vår spårkamera har en imponerande utlösningshastighet på 0,5 sekunder, vilket gör att den kan spela in varje spännande ögonblick på detekteringsplatserna. Dessutom har kameran en otrolig lång standbytid på upp till 6 månader när den drivs av 8 AA-batterier och ännu längre när den ansluts till solrutan (Ej inkluderad).
• 【Högkänsliga PIR-sensorer】 Jaktkameran kan fånga varje hisnande ögonblick inom upp till 120 graders detekteringsintervall och 65 fot / 20 meter detekteringsavstånd. De 36 st infraröda lysdioderna med osynlig-ljus-teknik gör att du kan spela in otroliga videor och foton, så att du undviker störande eller skrämmande jaktmål.
• 【Enkel drift och montering】 Spårkameran är enkel att installera och använda. Den är klar att användas helt enkelt genom att sätta i 4 eller 8 batterier och ett Micro SD-kort (högst 32G). Och sedan kan du ställa in ditt personliga behov på den användarvänliga menyn. Slutligen slutför installationen med ett fixeringsbälte eller stativfäste. Dessutom kan du granska foton och videor direkt på maskinskärmen eller så kan du ta ner Micro SD-kortet och läsa det hemma.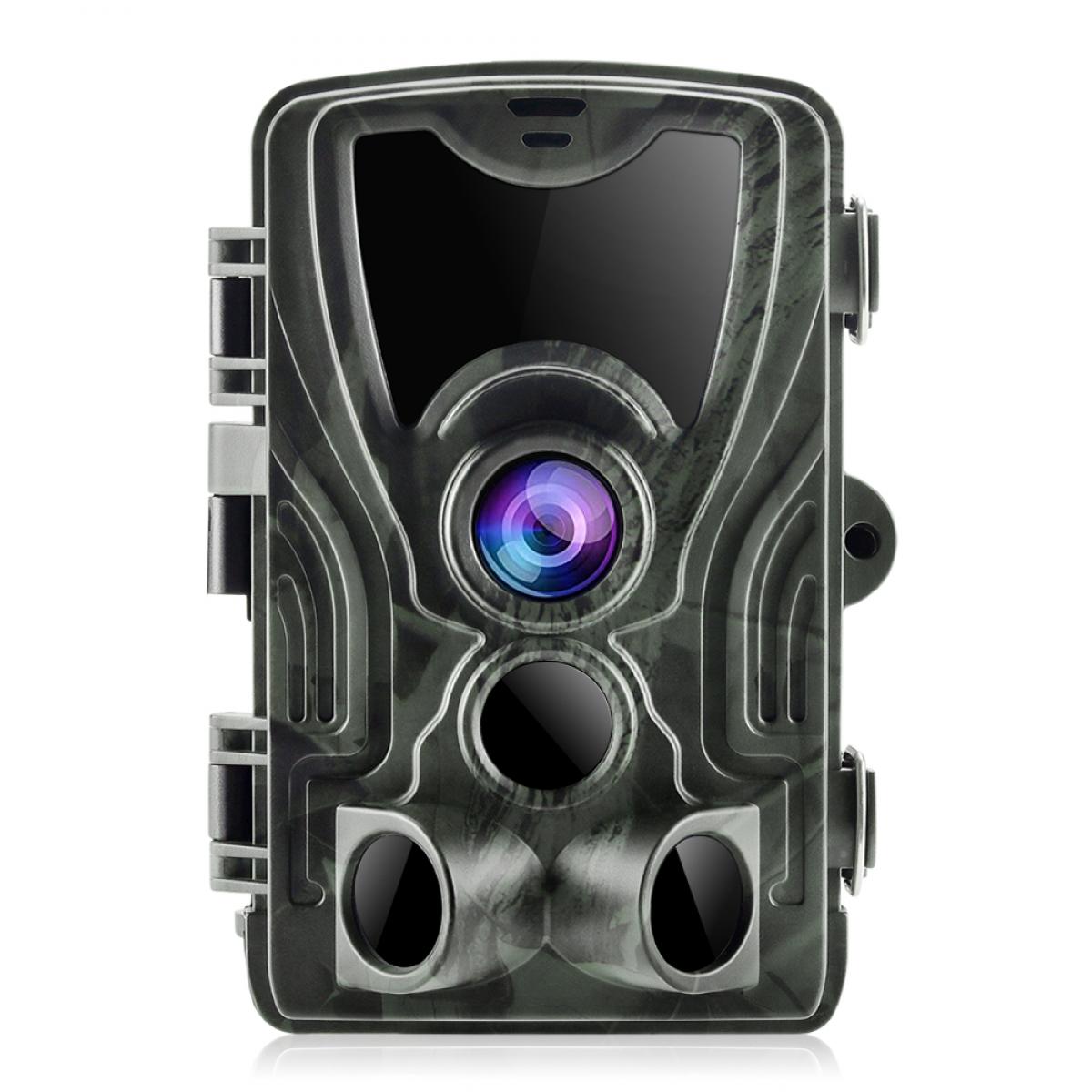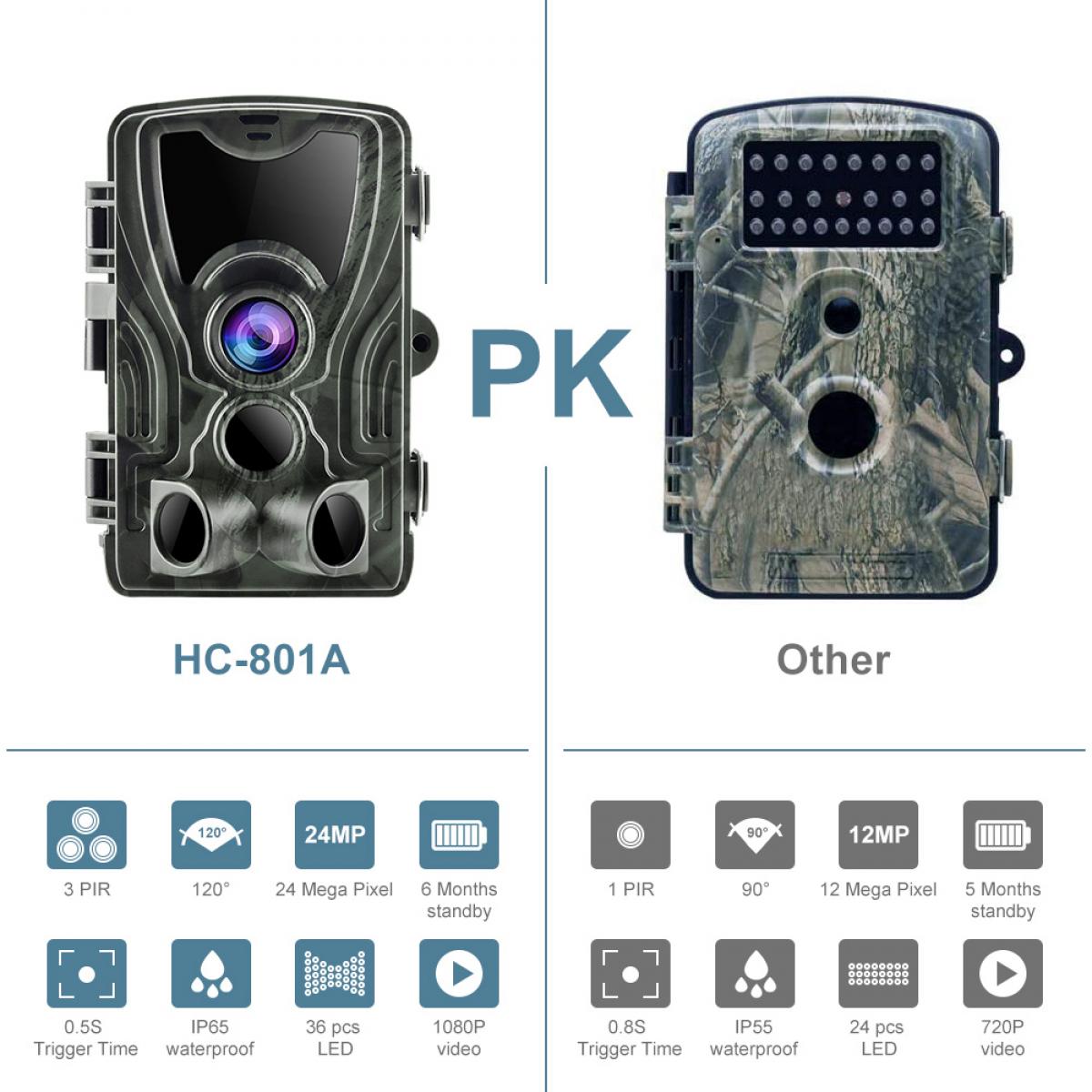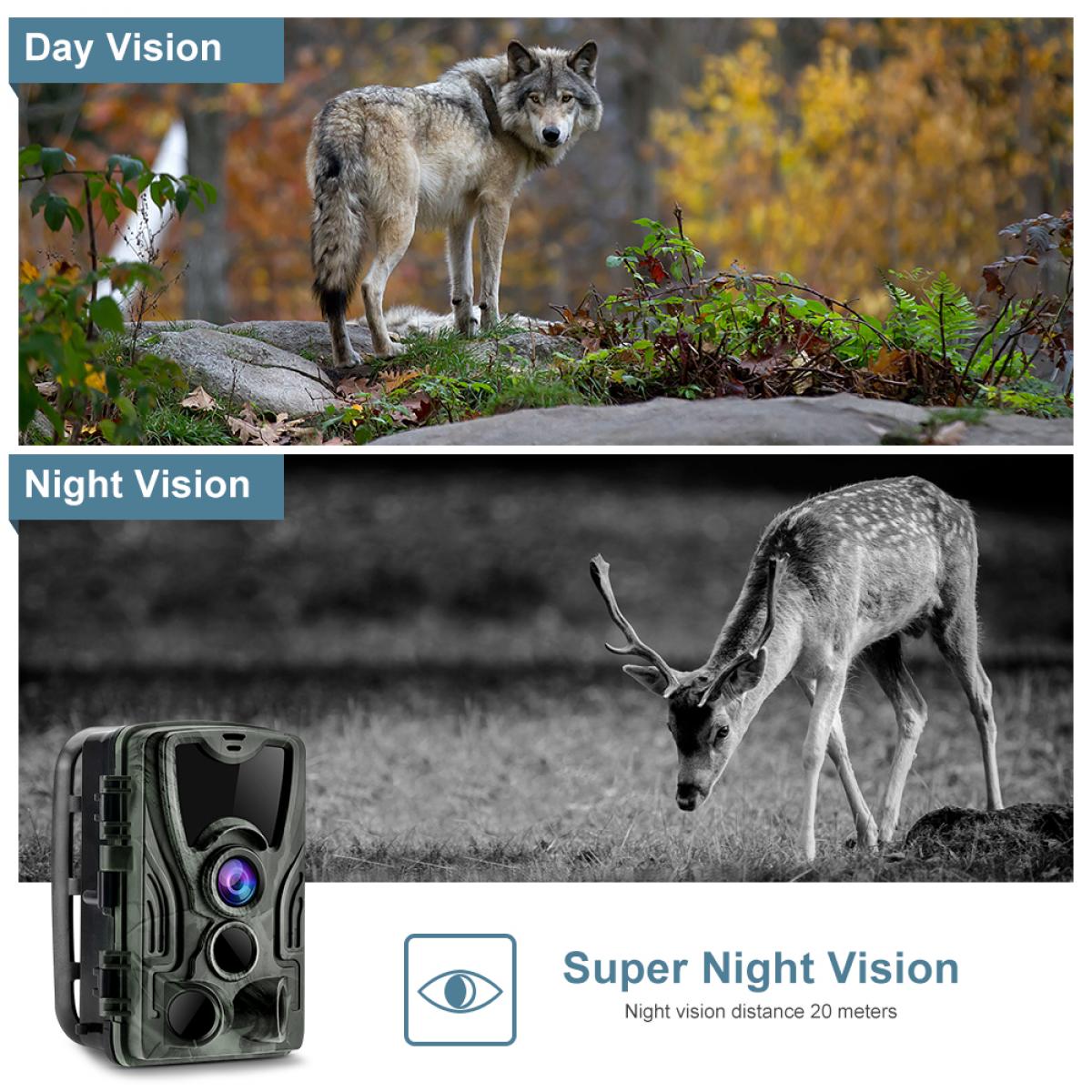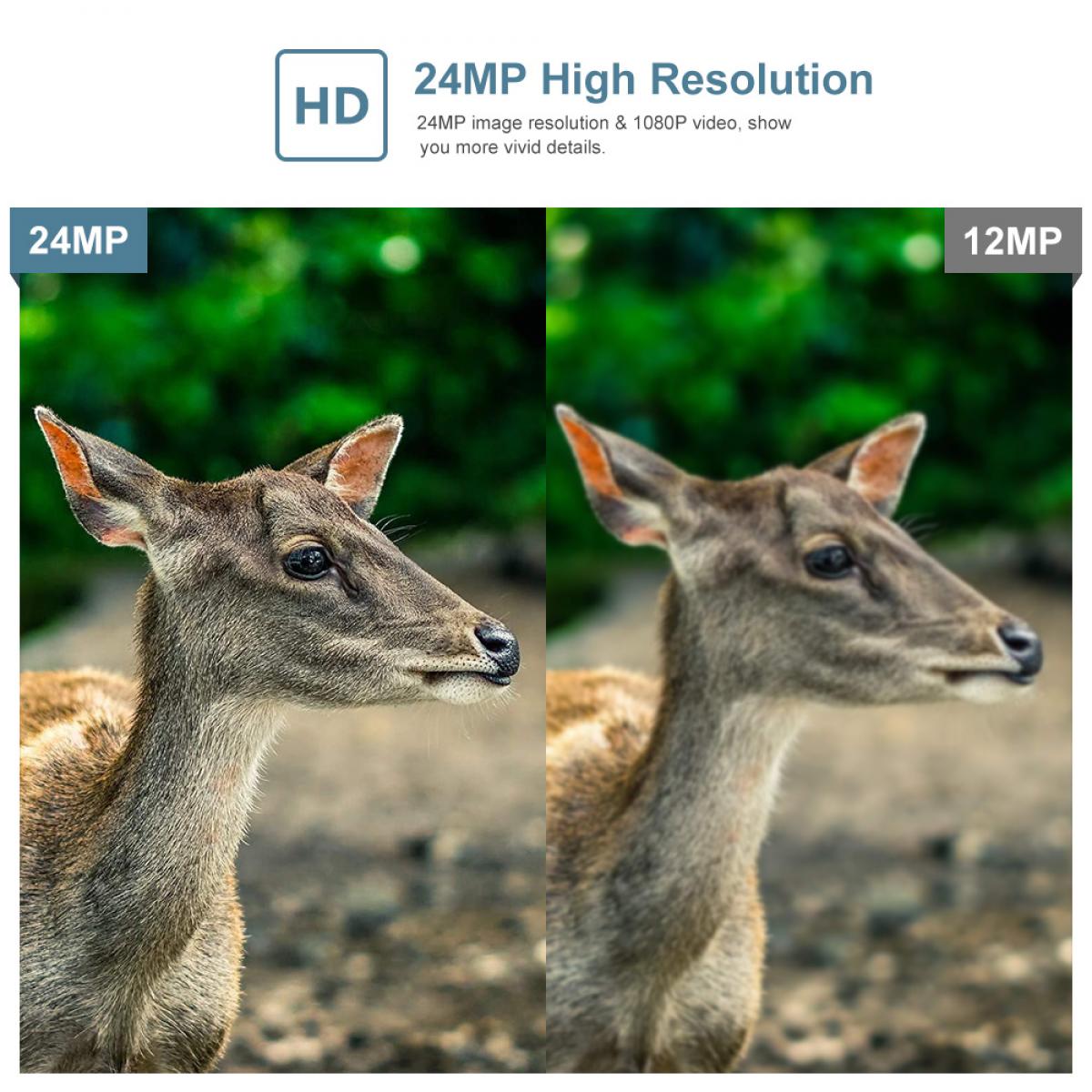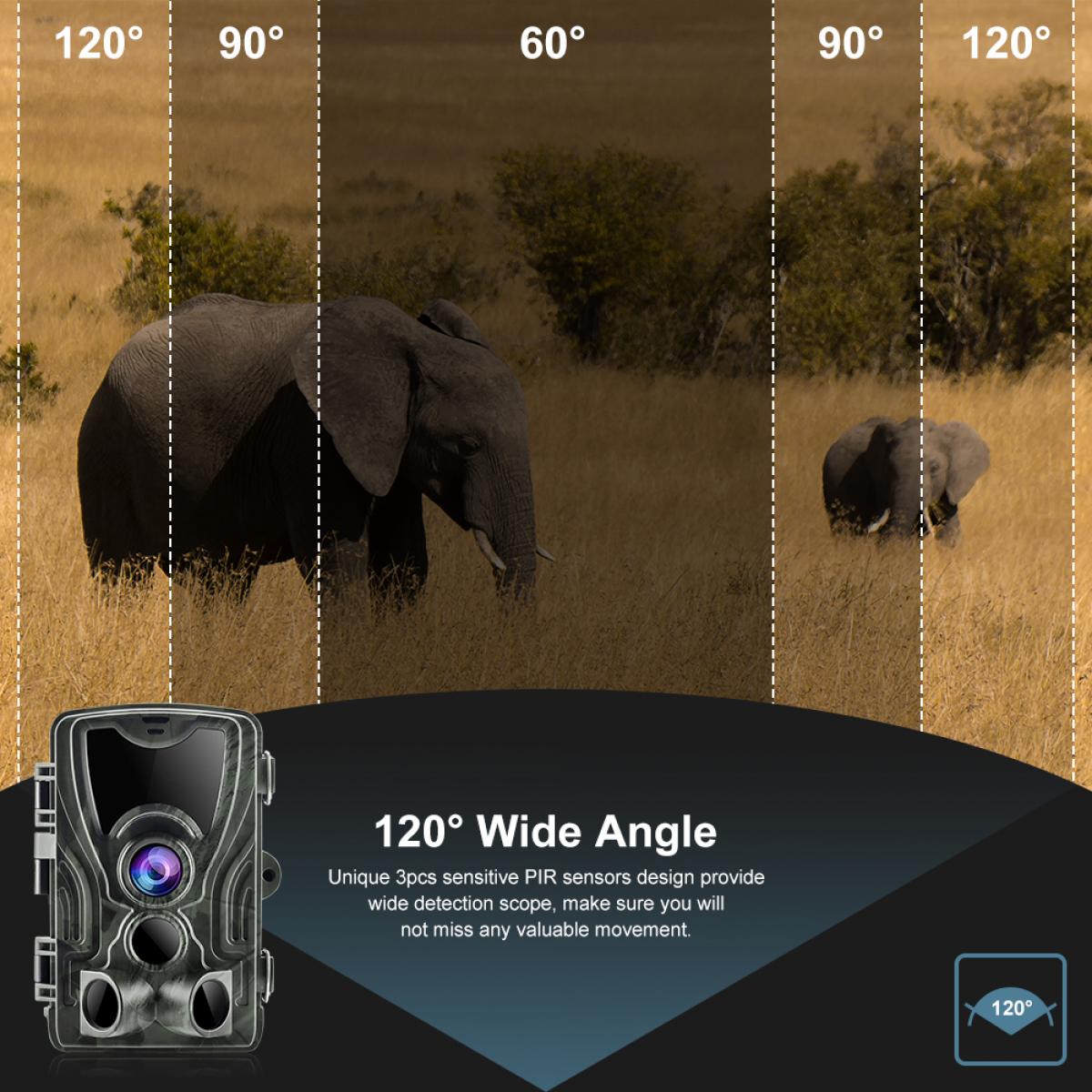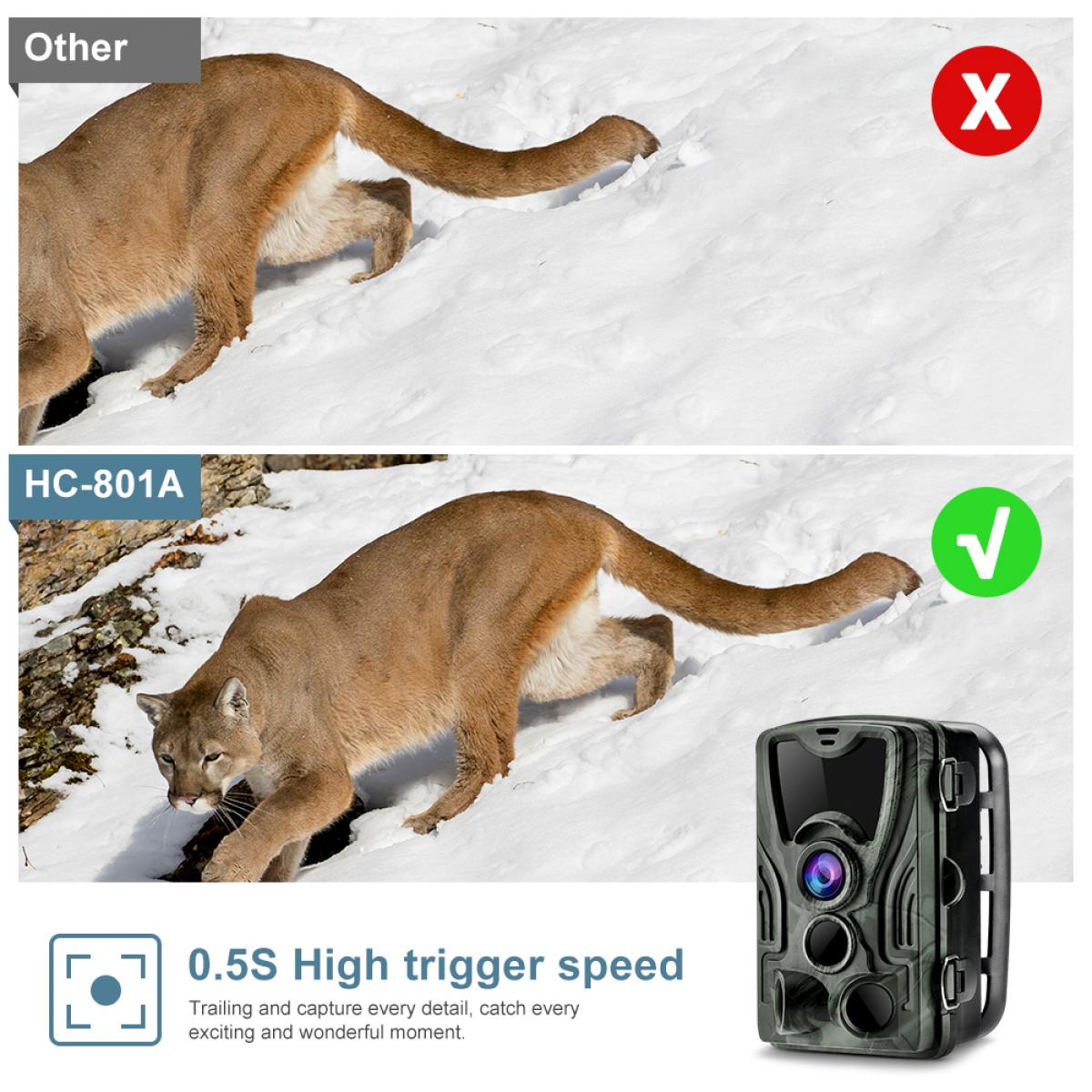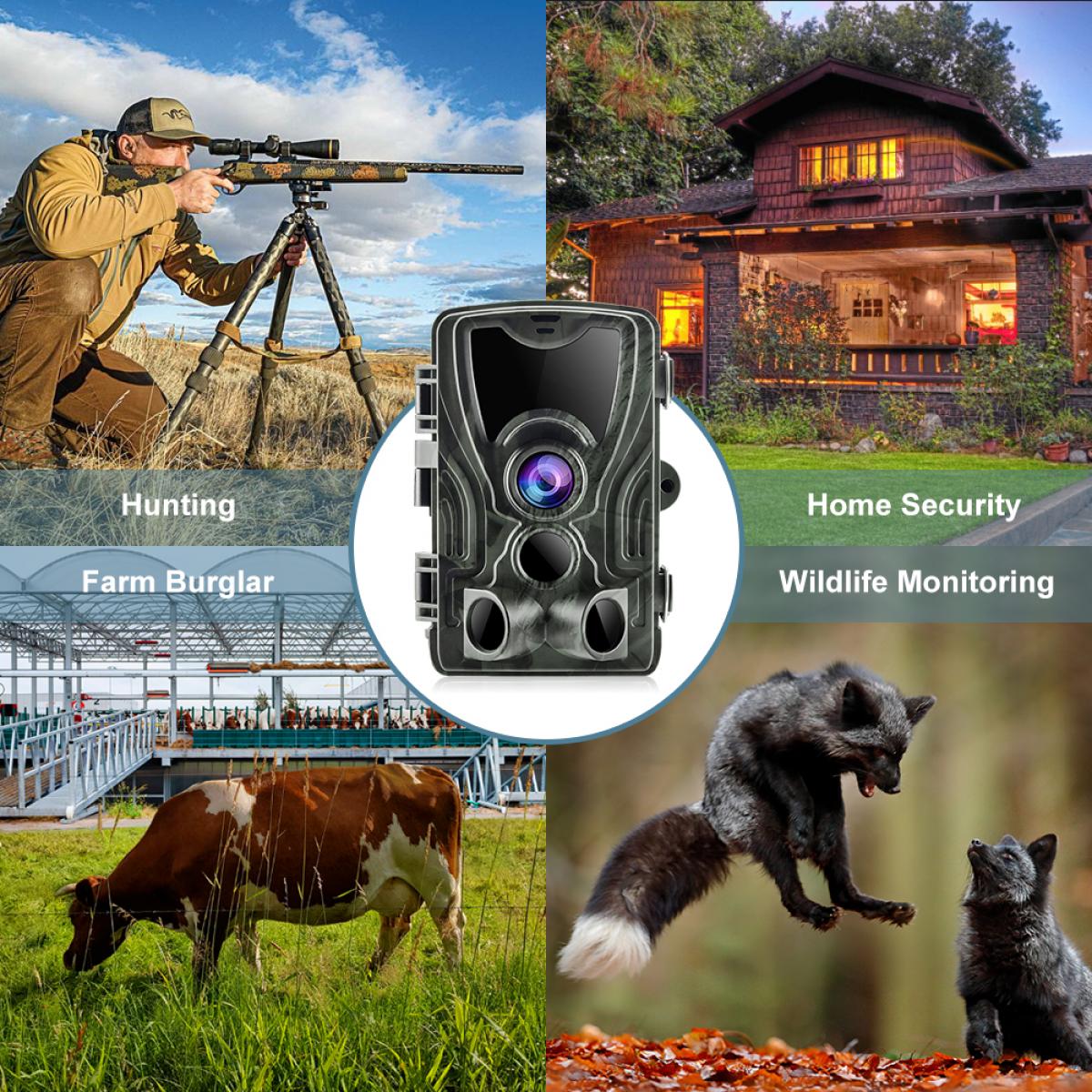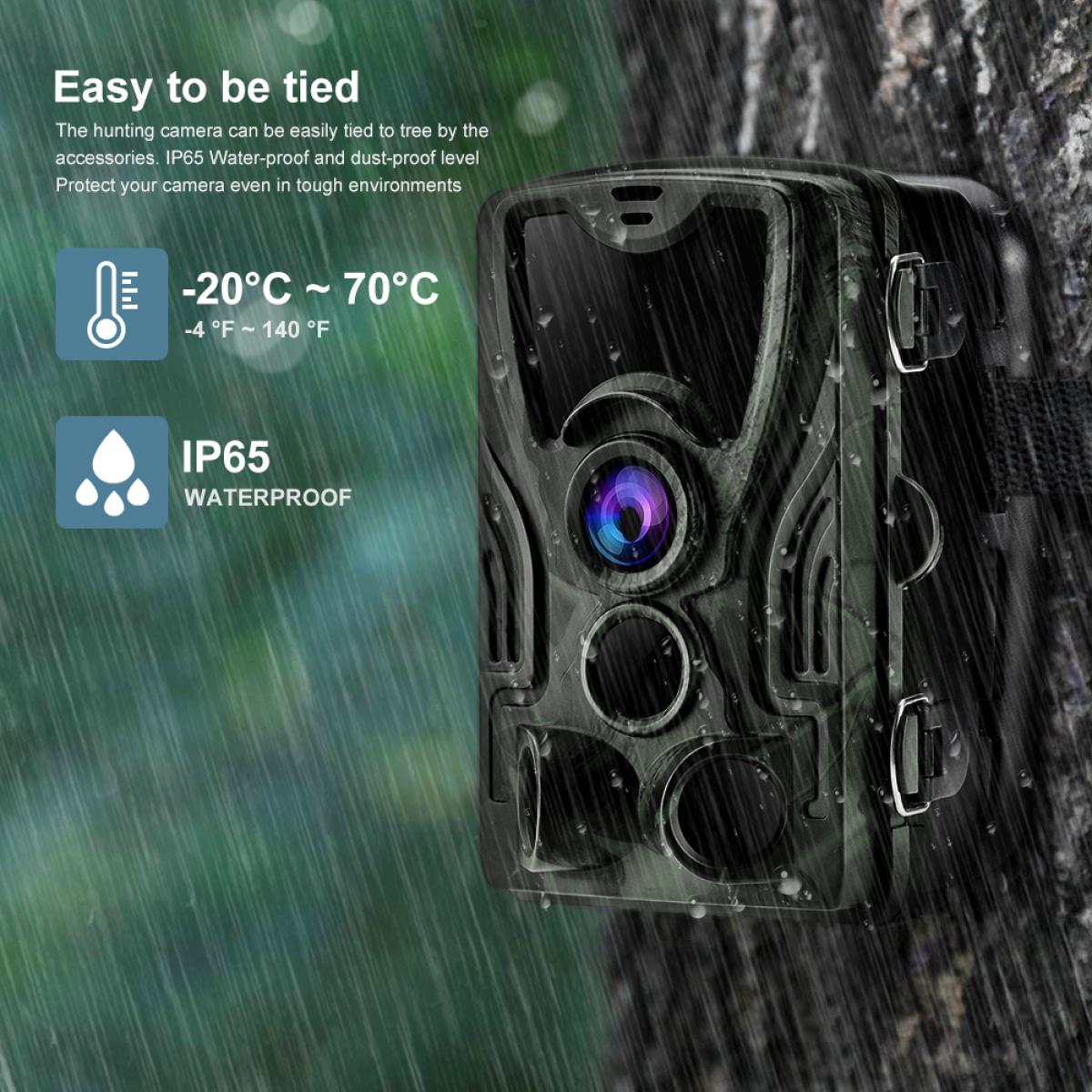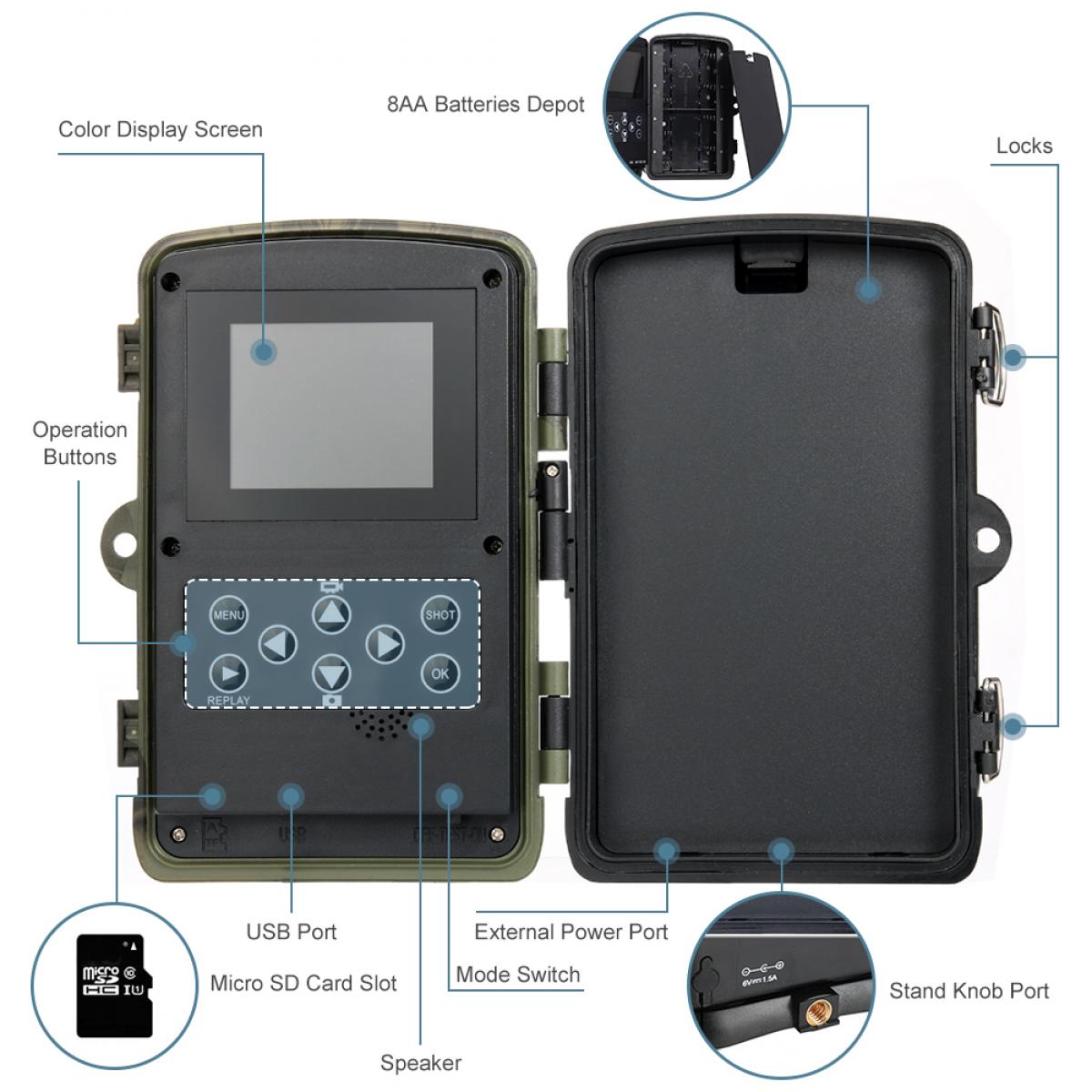 Good so far!
This is my first trailcam so take this with a grain of salt I guess. I'm still trying to get the hang of it and once I learn it's capabilities and limitations it should be great, especially for the price. First impressions are pretty good. Easy to set up, very intuitive menu navigation etc. I might bump up the image quality but it seems pretty good given the low light (see attached). I'll continue to work with it and try different set ups. If I get the hang of it I could see buying 4 or 5 more at this price point to have scattered around my hunting spots and my yard where these photos were taken.
18/01/2020
Works well night and day
It has taken me a while to learn to use the trail cam but as you can see I finally got it. Don't expect the advertised range.
13/11/2020
Seems Great
Great packaging, everything seemed taken care of and well out together. Has many useful features that will come in handy. Only used camera for about a week so far. Will have to update if I come across any changes
30/11/2020
Dependable woods camera
Splendid versatile camera
28/11/2020
These images belong to K&F Concept end users.
Kamera för Vandringsleder
Max. Lagring
32GB
Bildupplösning
24MP
SKärmstorlek
2.0"
Videoupplösning
1080p
WiFi+Bluetooth
NO
Antal Infraröda Lampor
36pcs (850nm)
Antal Pir-Sensorer
3pcs
Pir-Sensorernas Detektionsområde
120°
AvståND Till Utlösare
20m (65ft)
Hastighet För Utlösare
0.5s
Vattentät Ip-Klassning
IP65
Comparison of similar products
Rating

182 reviews.

5 reviews.

2 reviews.

437 reviews.

2 reviews.

2 reviews.
Price

784 Kr

536 Kr

3 140 Kr

2 005 Kr

5 840 Kr

3 326 Kr

872 Kr

619 Kr

3 439 Kr

1 616 Kr

1 744 Kr

846 Kr

Model
KF35.001
KF35.001V4
KF35.007V4
KF35.003
KF35.007V2
KF35.005V2

Max. Lagring

32GB
32GB

Bildupplösning

24MP
36MP

SKärmstorlek

2.0"
2.0"

Videoupplösning

1080p
2.7K

WiFi+Bluetooth

NO
NO

Antal Infraröda Lampor

36pcs (850nm)
44pcs (940nm)

Antal Pir-Sensorer

3pcs
1pcs

Pir-Sensorernas Detektionsområde

120°
120°

AvståND Till Utlösare

20m (65ft)
20m (65ft)

Hastighet För Utlösare

0.5s
0.3s

Vattentät Ip-Klassning

IP65
IP65