Tripod Ball Head 360 ° Tripod Head 17.63lbs with 1/4 "Thread Quick Release Plate for Tripod Monopod Slider Camera Camcorder
281 Kr
346 Kr
18% OFF
Inklusive moms
Tillverkare:

K&F Concept

Köp K&F Concept tripod ball head 360 ° tripod head 17.63lbs with 1/4 "thread quick release plate for tripod monopod slider camera camcorder online, Gratis frakt världen över och 30 dagar returgaranti.

KF31.029V3

Artikelnummer:

KF31.029V3

281

https://se.kentfaith.com/KF31.029V3_tripod-ball-head-360-°-tripod-head-17.63lbs-with-1-4-"thread-quick-release-plate-for-tripod-monopod-slider-camera-camcorder
Funktioner
• 【Stark och tålig】 Tillverkad av högkvalitativ aluminiumlegering med 25 mm kuldiameter.Den maximala belastningen är 8 kg/17.63lbs, så du behöver inte oroa dig för att skada din kamera.
• 【Stark stabilitet】 Stativhuvudet har en stark låskraft. Och den är utrustad med en nivå för att hålla kameran i balans.
• 【360 graders rotation】 Med de 3 knapparna för att kontrollera sfären och panoramaet kan du ställa in kameran i olika vinklar. Med linjalen på kulhuvudet kan du hitta den bästa vinkeln för fotografering.
• 【Hög kompatibilitet】 Med 1/4 "gänga och avtagbar snabbkopplingsplatta, lämplig för alla SLR-kameror. Det nedre 3/8 skruvhålet kan användas för att montera stativhuvudet på ett stativ, monopod eller kameraskydd. Detta gör det enkelt för att lösa dina problematiska små problem. Nedre 3/8 skruvhål för montering av stativhuvudet på ett stativ, monopod eller kameraskyddsreglage
• 【Kompakt och bärbar】 Endast 80 mm i höjd och väger bara 205 g, lätt att bära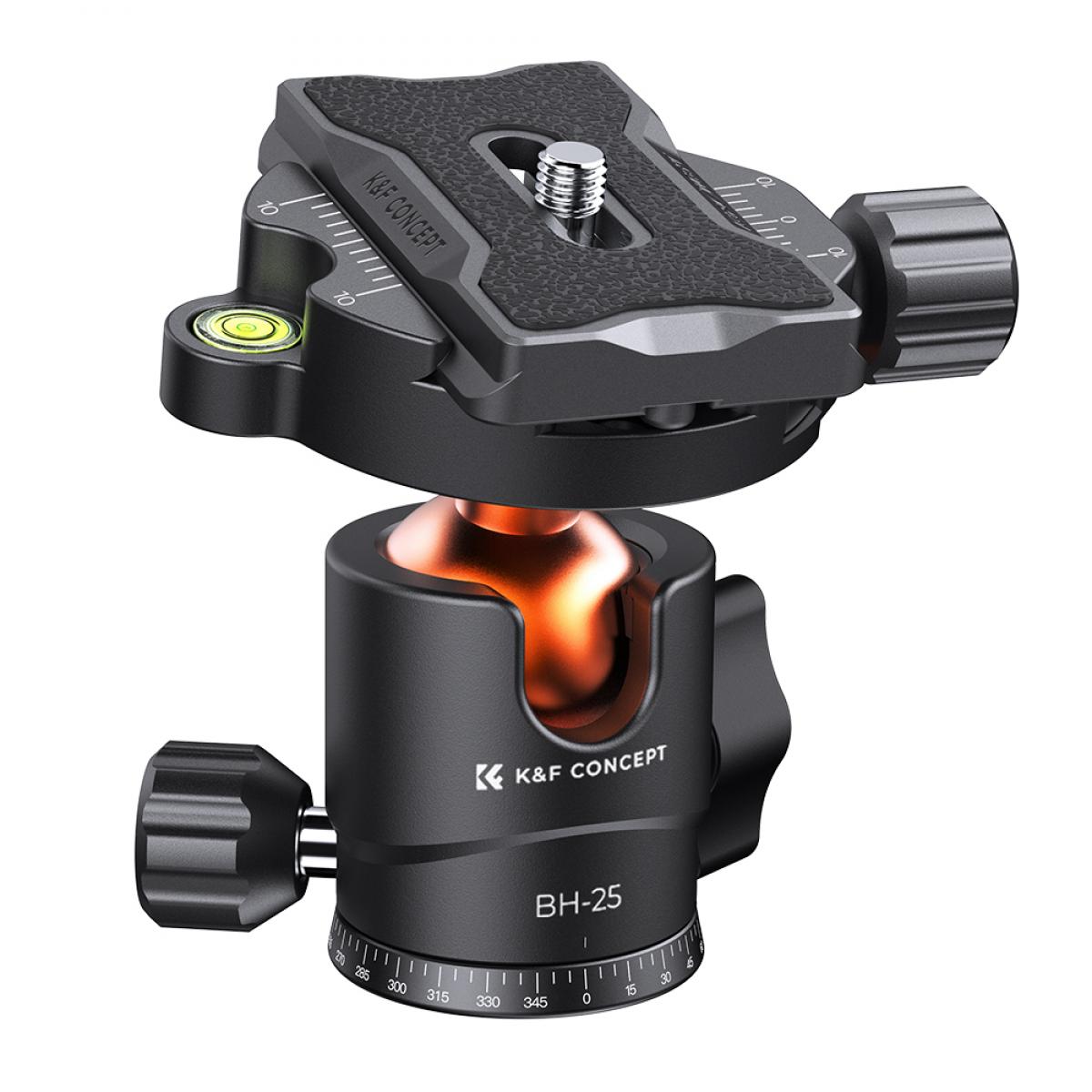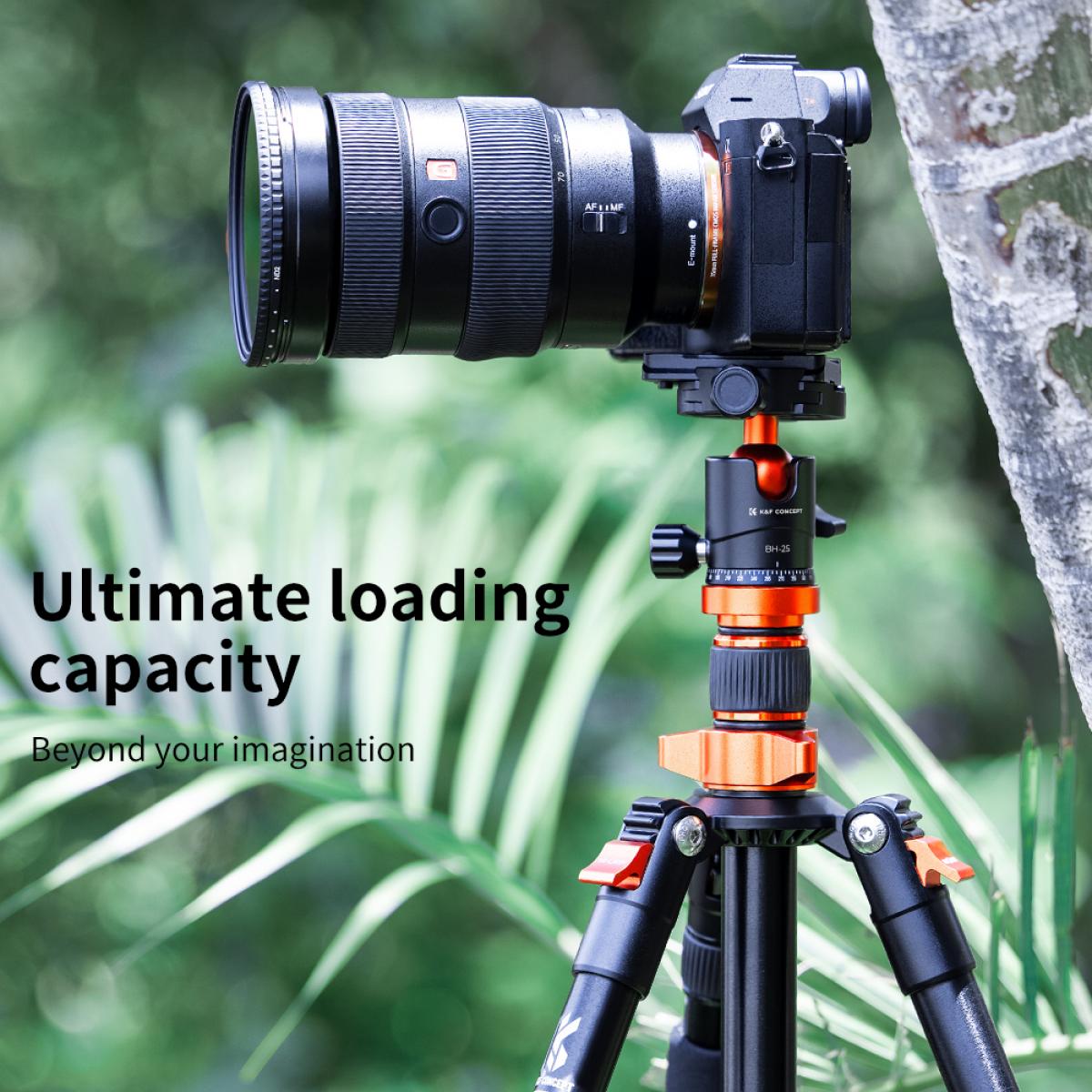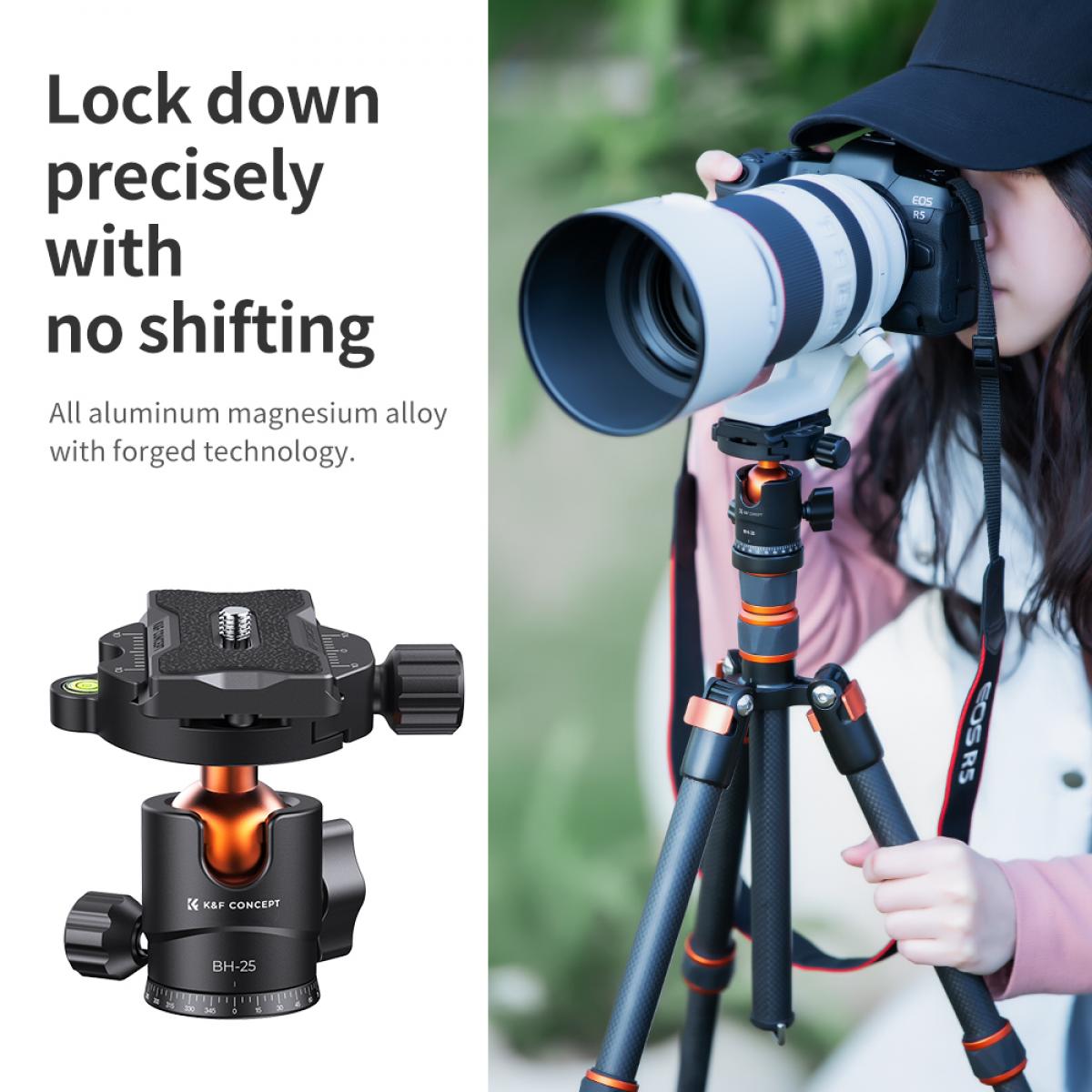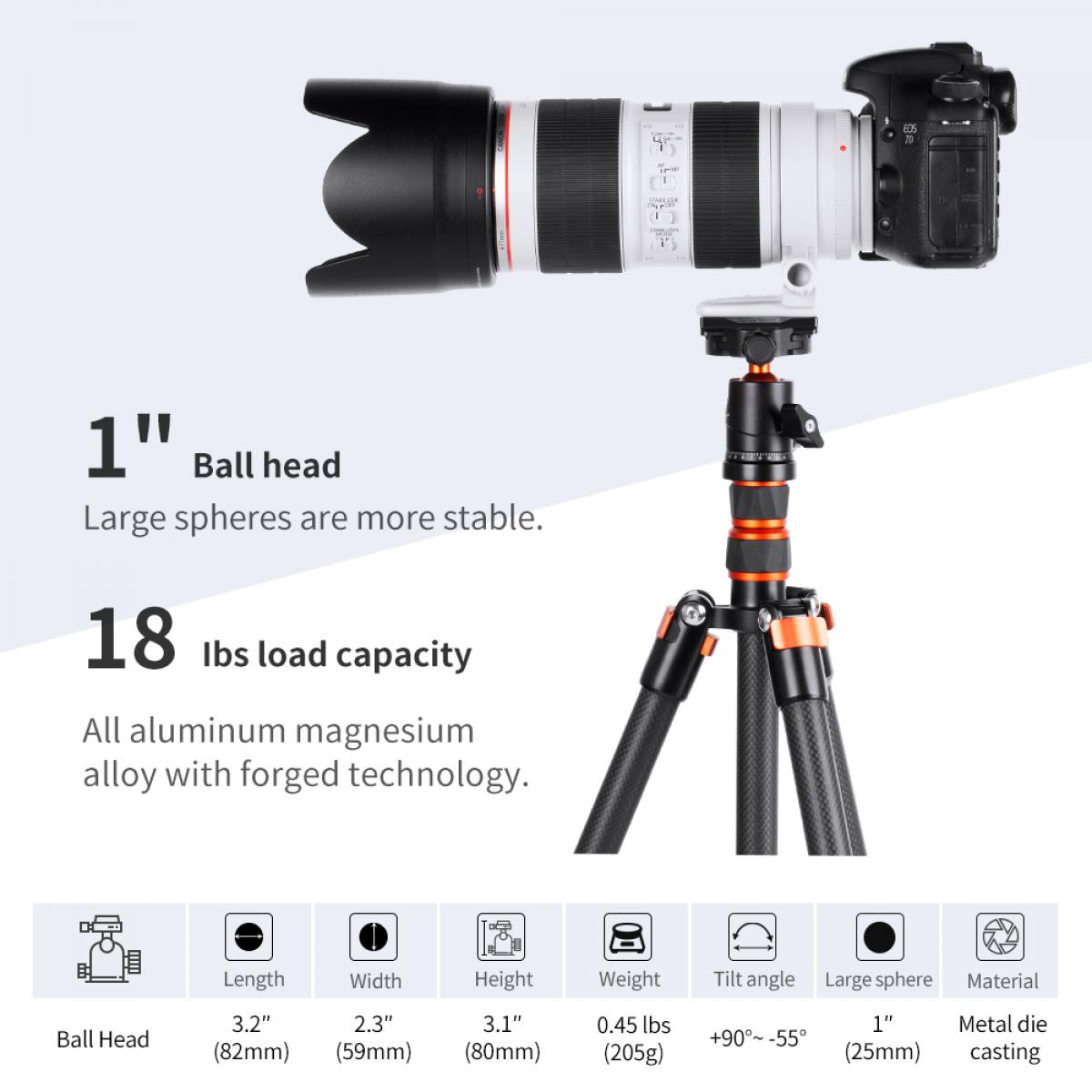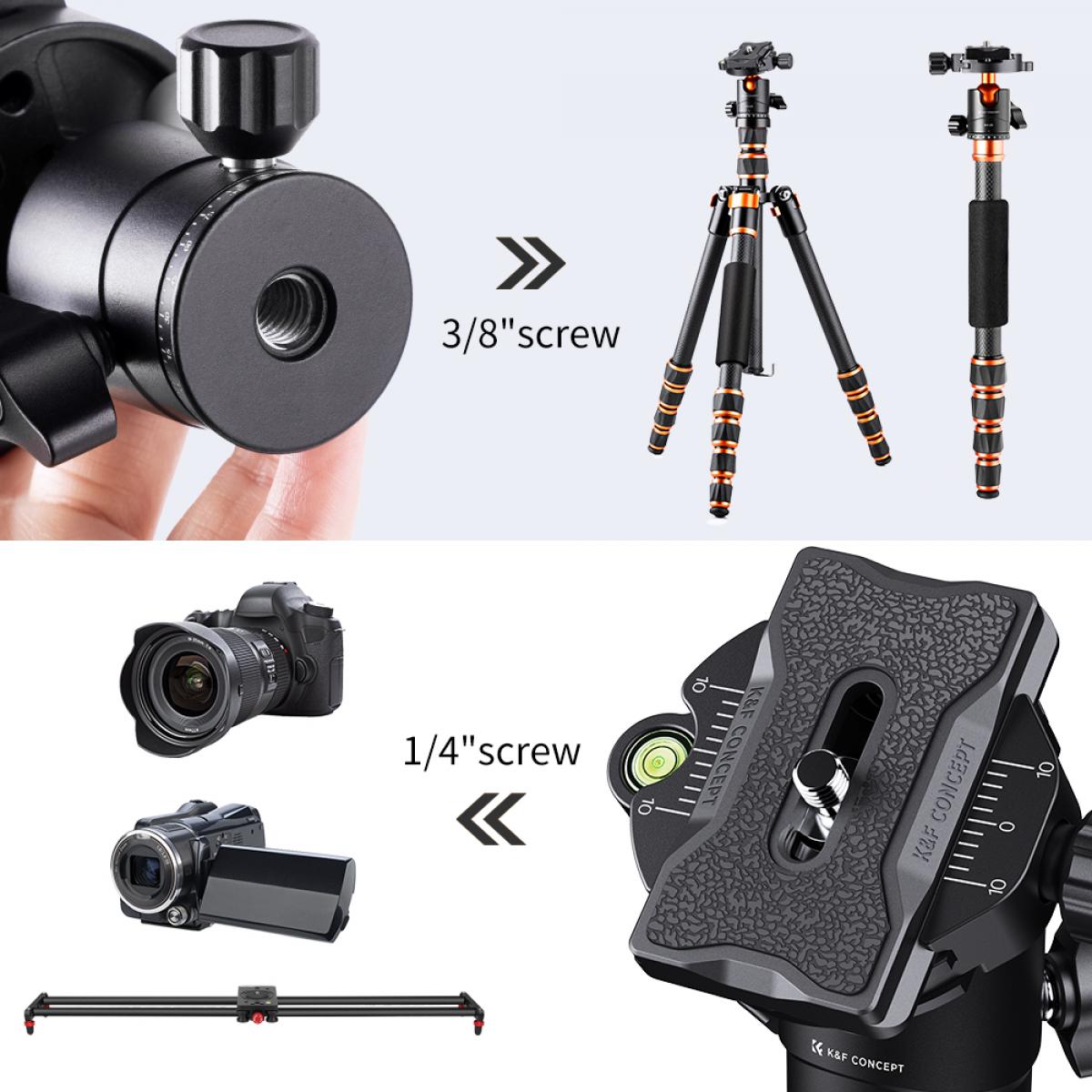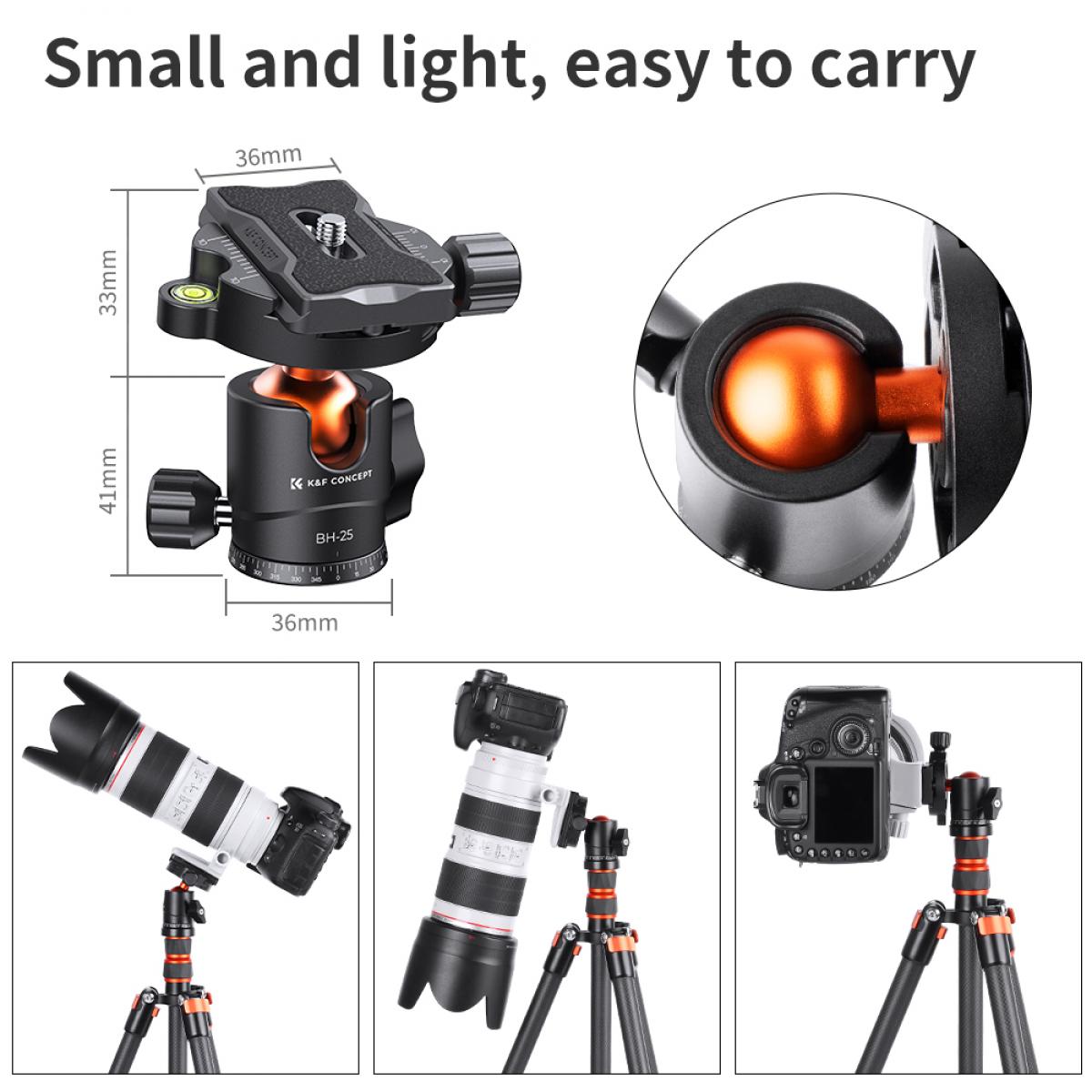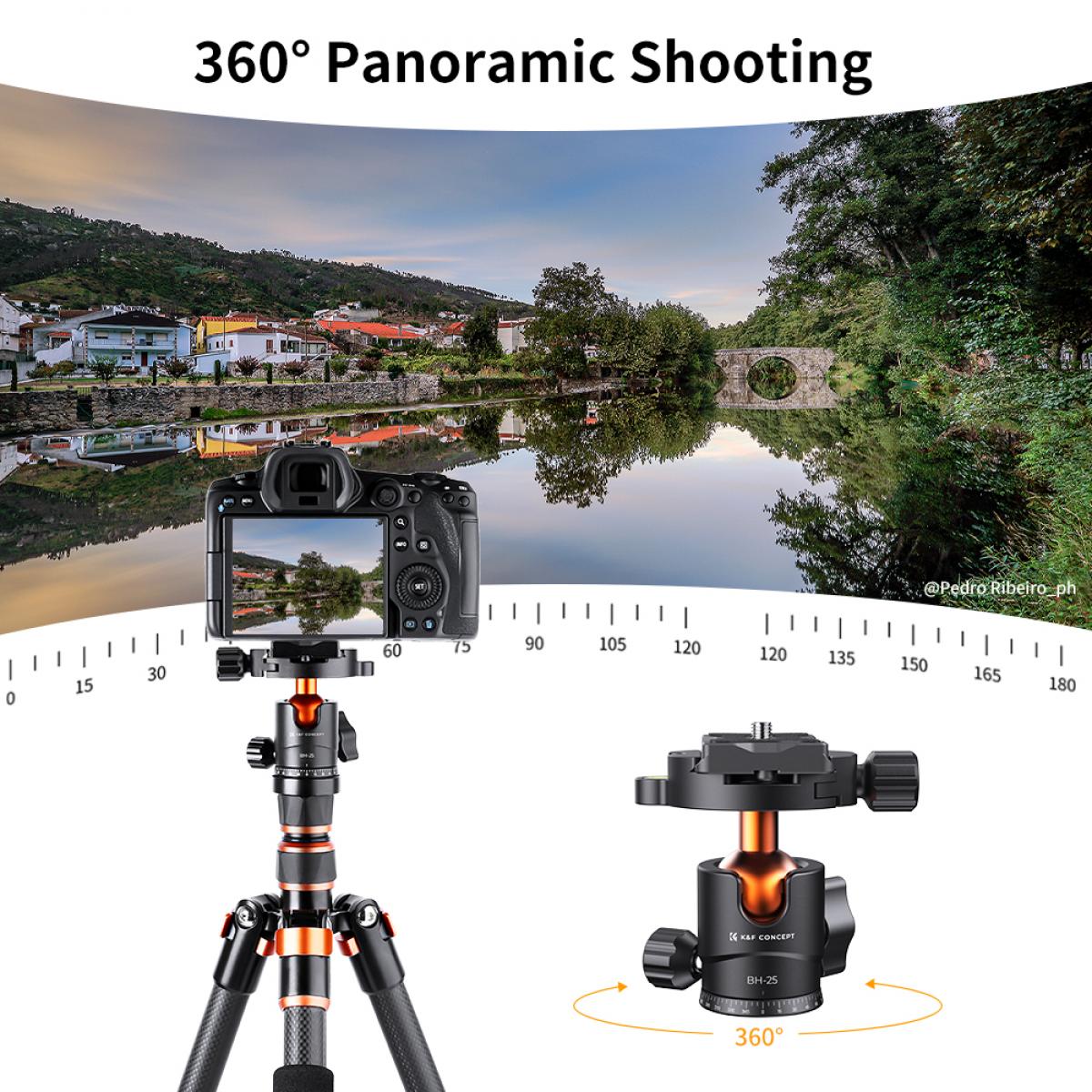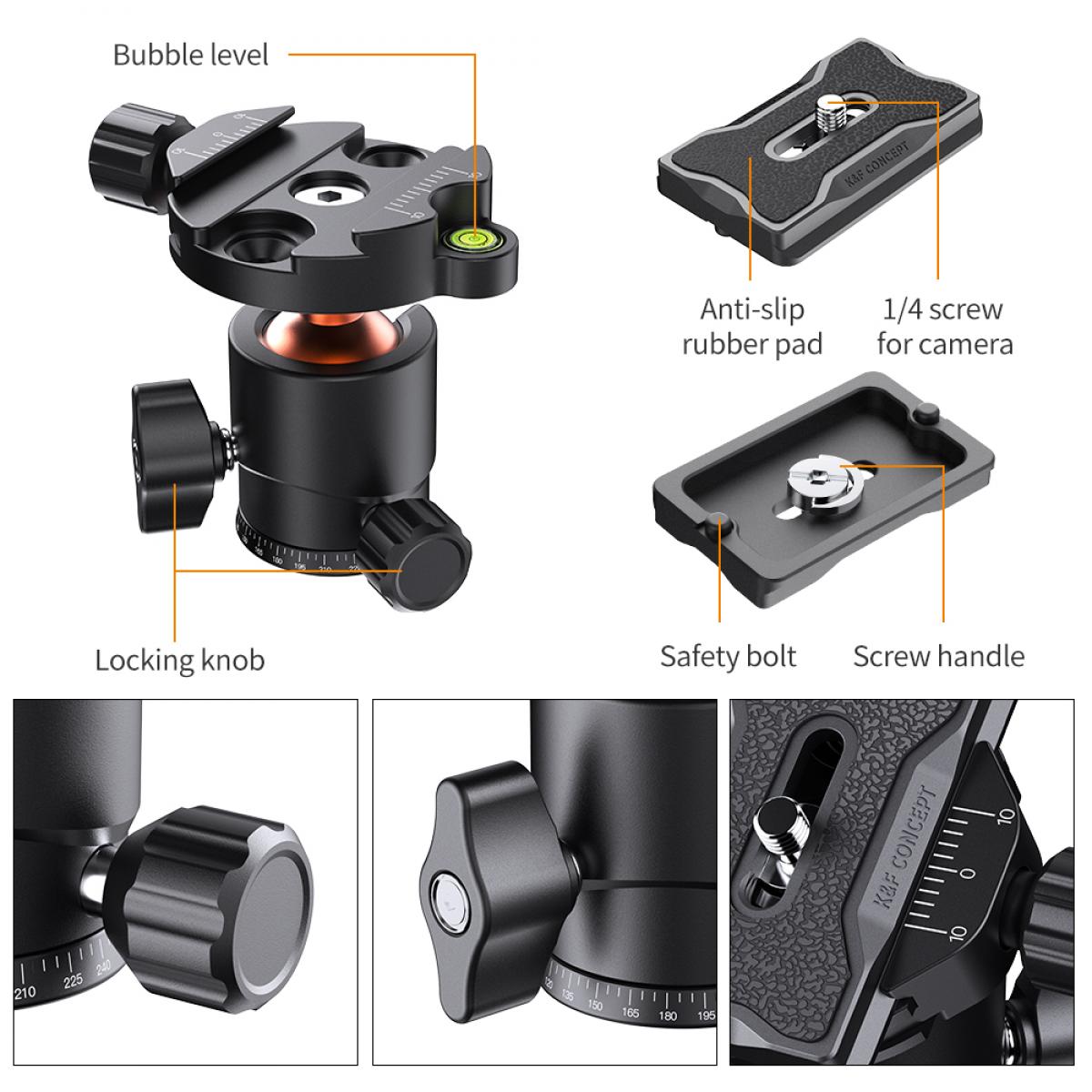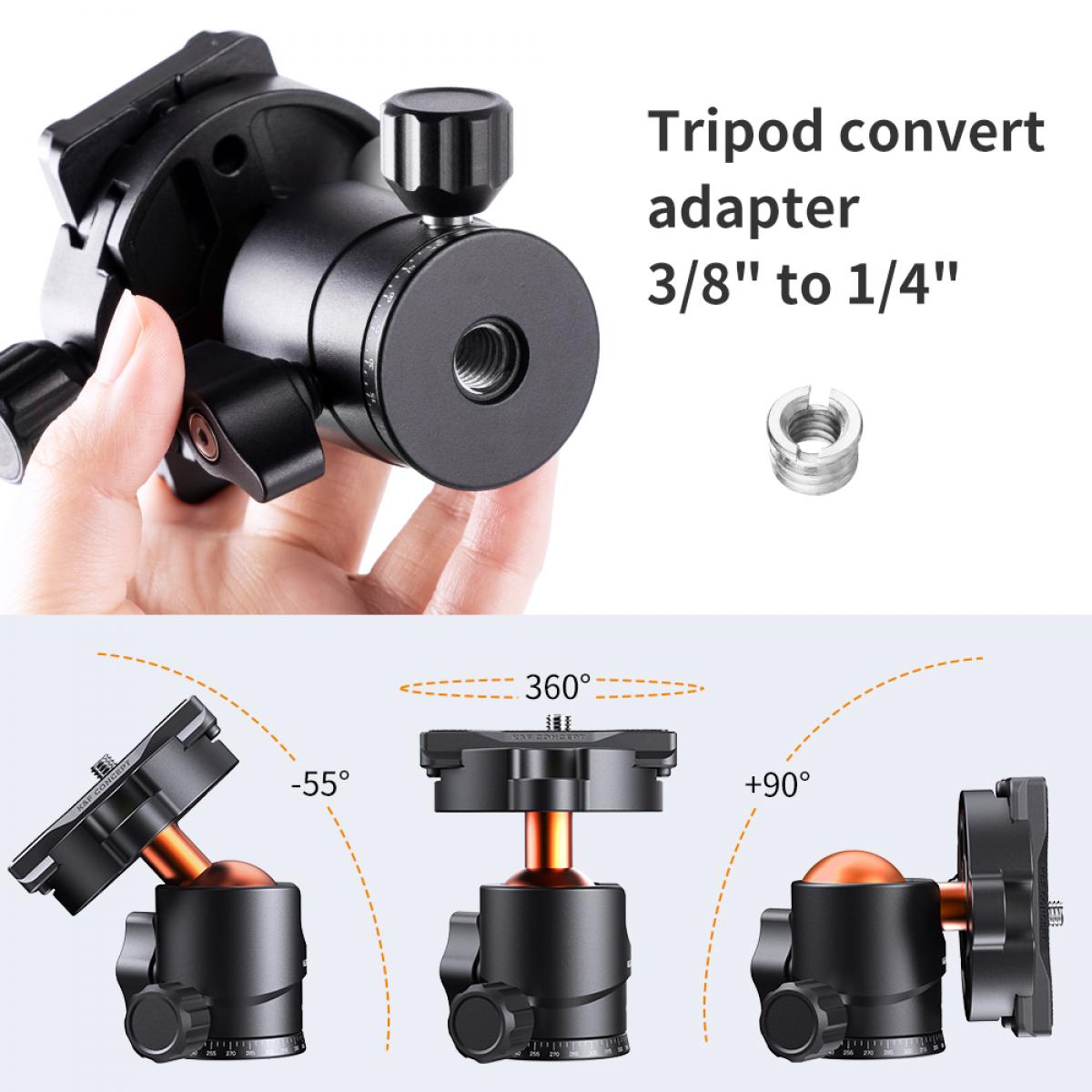 It's a good, solid tripod head! It replaced the head of my Opus OT-1018BH tripod! The extra screw adapter allowed it to fit the tripod perfectly!
12/09/2021
Works very well. I like the quick release top which grabs the camera just a hair more before the camera could be safely removed.
10/09/2021
This thing's just beautiful.
05/09/2021
I love the product and would recommend it to anyone. Taking a chance on something to save $10-20 is a bit risky but I don't see any compromises made here. Virtually all metal construction (save the knobs, leveler and the ball socket has an insert for smooth operation) very solid unit.
02/09/2021
Simple, sturdy and functional. Simple to use.
18/08/2021
A
The plate and head meet the Arca-Swiss dimensions exactly so yes.
A
I don't have any Arca-Swiss equipment, but the plate on this is exactly the Arca-Swiss dimensions so the answer is yes.
Comparison of similar products
Rating

7 reviews.

4 reviews.

10 reviews.

164 reviews.

525 reviews.

30 reviews.
Price

346 Kr

281 Kr

306 Kr

437 Kr

397 Kr

1 640 Kr

907 Kr

656 Kr

2 313 Kr

972 Kr

Model
KF31.029V3
KF31.023V1
KF34.009V1
KF09.085
KF09.007
KF09.077V2

Belastningskapacitet

10kg/22.05lbs
10kg/22.05lbs
8kg/17.6lbs

Maximal Arbetshöjd

1700mm/67"
1570mm/61.8"
1520mm/59.84"

Max Höjd Utan Mittpelare

1360mm/53.5"
1330mm/52.36"
1195mm/47.05"

Minsta Arbetshöjd

560mm/22"
550mm/21.7"
460mm/18.11"

Längd I Hopvikt LäGE

430mm/17"
460mm/18.11"
350mm/13.78"

Vikt

1690g/3.7lbs
1266g/2.79lbs
1013g/2.20lbs

Material

Magnesium aluminiumlegering
Magnesium aluminiumlegering
Kolfiber

Kulhuvud

Kulhuvud
Kulhuvud
Kulhuvud

Bubbelnivå

Typ Av Benlås

Twist Lock
Flip Lock
Spiral typ lås

Benpositioner

3
3
5

Oberoende Benspridning

Bensektioner

5
4

Benets Diameter

13-25mm/0.51-0.98"
14-23mm/0.55-0.91"
10-22mm/0.39-0.87"

Funktioner För Mittpelare

Tvärgående mittkolonn, inversion av mittkolonn
Centerkolonn Inversion
Centrala kolonninversion