Canon EF Objektiv på Sony E Mount Kamera Adapter med Tripod Mount
To
Sverige
Expedited Free Shipping
3-7
business days
Tillverkare:

K&F Concept

Köp K&F Concept canon ef objektiv på sony e mount kamera adapter med tripod mount online, Gratis frakt världen över och 30 dagar returgaranti.

KF06.263

Artikelnummer:

KF06.263

230

https://se.kentfaith.com/KF06.263_canon-ef-objektiv-på-sony-e-mount-kamera-adapter-med-tripod-mount
Köp 1000Kr få en 80Kr rabatt på ingen gränskupong
Funktioner
* Tillåt Canon EOS EF-linser som används på Sony E NEX / Alpha kameraskropp.
* Kompatibel med Sony E NEX / Alpha-kamera inkluderar: Sony NEX-3, NEX-3C, NEX-3N, NEX-5, NEX-5C, NEX-5N, NEX-5R, NEX-5T, NEX-6, NEX-7 , NEX-C3, NEX-F3, NEX-VG10, a7, a7R, a9, a3000, a3500, a5000, a5100, a6000, a6300, a6500, a7S, a7II, a7SII, a7RII, a7R III etc.
* Tillverkad av mässing och aluminium. Stabil, exakt och hållbar konstruktion. Manuellt manövrerad. Infinitetsfokus tillåtet.
* För tunga mediumformatlinser, föreslår vi att du använder en telefonsamling och ett stativ för att balansera sin vikt vid fotografering.
* 30 dagar ingen anledning, 12 månaders kvalitetsgaranti, 100% tillfredsställande försäkring.
Shipping
To
Sverige
Expedited Free Shipping
3-7
business days
Sale
Köp 1000Kr få en 80Kr rabatt på ingen gränskupong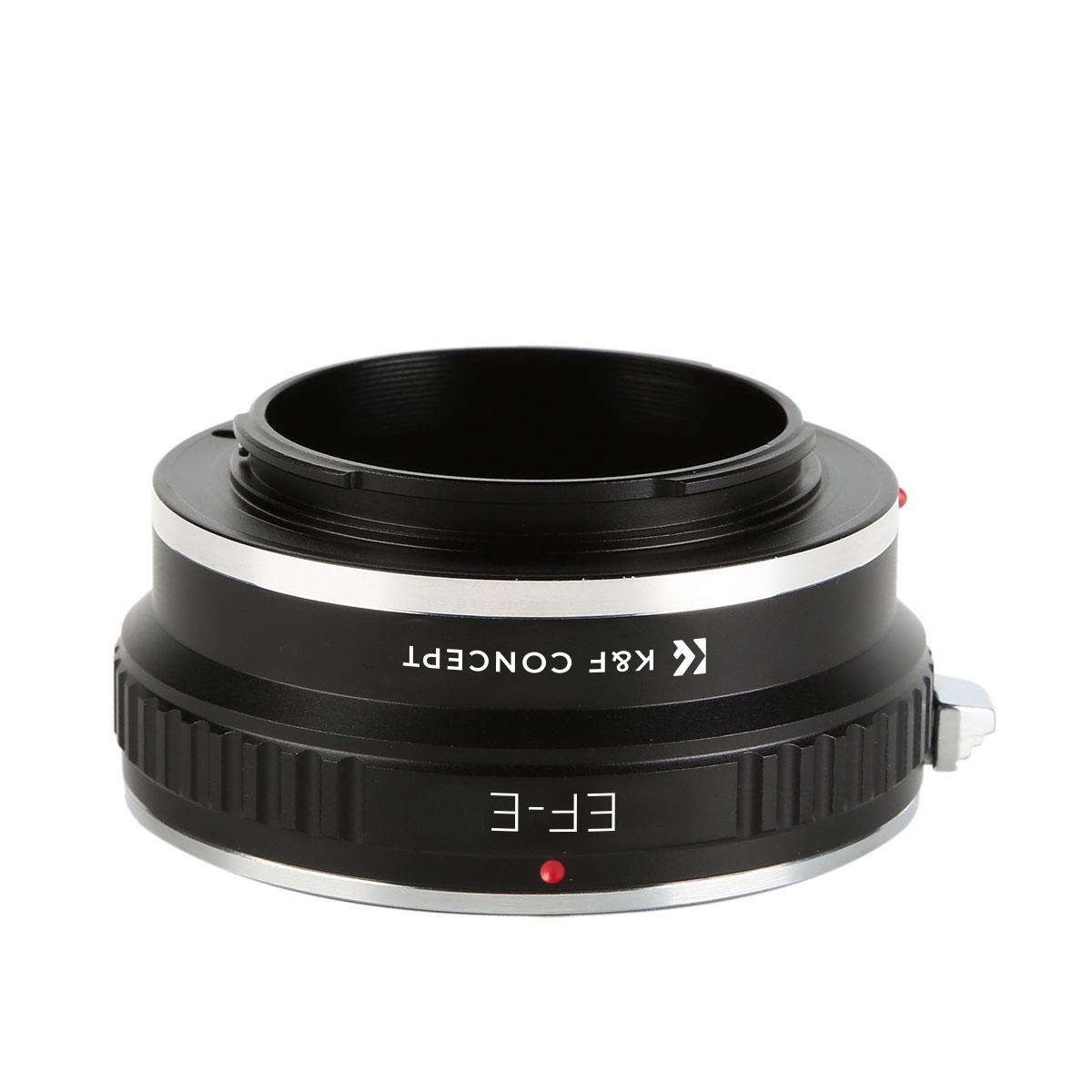 K & F Concept-design och producera komplett utbud av linsadaptrar för att passa linser från Canon, Nikon, Pentax, Olympus, Leica, Contax Yashica, Minolta, Tamron, T2, C-mount, Exakta, M39, M42, Pentacon etc , Nikon, Sony, Fujifilm, Pentax, Micro 4 3, Leica, M42, Cinema C-mount.
Rating

7 reviews.

11 reviews.

21 reviews.

74 reviews.

5 reviews.

1 reviews.
Price
230 Kr

352 Kr

283 Kr

250 Kr

260 Kr

231 Kr

370 Kr

315 Kr

380 Kr
Model
KF06.263
KF06.449
KF06.106
KF06.073
KF06.306
KF06.375

Kamera

NEX
FX
NEX
NEX
NIK Z
Fantastic quality. Canon 50mm 1.8 --> Sony A7SII
Quality is fantastic, mounts feel very secure.I use this to attach my Canon 50mm 1.8 onto my Sony A7S II. Obviously focus is all manual, but with the A7S II's focus peaking system I actually like nailing in my focus manually for a change.Something to note is that if you do have a lens like the 50mm 1.8 which does not have an aperture ring, like some vintage lenses you see may have, you will have to set your aperture on a canon DSLR first and then attach it to your other camera system. This means if you plan on changing aperture on a shoot you'll have to bring along your canon camera. Personally, I just leave mine wide open at 1.8 because if I'm using that lens it's because I'm looking for that depth of field.
02/08/2017
Works as described
Does what I expected it to do. I have just bought my first full frame Sony A7. My last camera being a now very old canon 350d. At the moment I can not afford to buy a lease that covers that 200mm range so need to use my old Tamron lense. Manual focus and no control of aperture but does seem to work with the peaking function. But for the price does what I needed it to do.
03/03/2019
Works extremely well with a Sony A7iii
Bought to use vintage manual M42 lenses adapted to EF on my Sony A7iii. The K&F Concept EF to Nex adapter works perfectly. It has a nice firm connection to the camera body and all of my EF adapted lenses fit very well. Lenses focus as they should.Worth £25 to be able to use vintage lenses on a digital body.
20/01/2019
nice build solid
does what it says on the box, nice build solid metal
01/03/2018
Five Stars
This product is good value for money. Good all around.
06/01/2018
These images belong to K&F Concept end users.
There are no faqs for this product.
Adapter
Kamera
NEX
Lins
EOS
Ringmaterial