Canon EF Objektiv på Samsung NX Kamera Adapter
210 Kr
270 Kr
22% OFF
Inklusive moms
Tillverkare:

K&F Concept

Köp K&F Concept canon ef objektiv på samsung nx kamera adapter online, Gratis frakt världen över och 30 dagar returgaranti.

KF06.181

Artikelnummer:

KF06.181

210

https://se.kentfaith.com/KF06.181_canon-ef-objektiv-på-samsung-nx-kamera-adapter
Funktioner
• Tillåt Canon EOS EF-objektiv som används på Samsung NX-seriens kamerahus.
• Kompatibel med Samsung NX kamera inkluderar: Samsung NX10, NX5, NX100, NX20, NX210, NX1000, NX300, NX1100, NX2000, NX300M, NX30, NX3000, NX1, NX500, NX3300 etc.
• Tillverkad av mässing och aluminium. Stabil, exakt och hållbar konstruktion. Manuellt manövrerad. Infinitetsfokus tillåtet.
• För tunga mediumformatlinser, föreslår vi att du använder en telefonsamling och ett stativ för att balansera sin vikt vid fotografering.
• 30 dagar ingen anledning, 12 månaders kvalitetsgaranti, 100% tillfredsställande försäkring.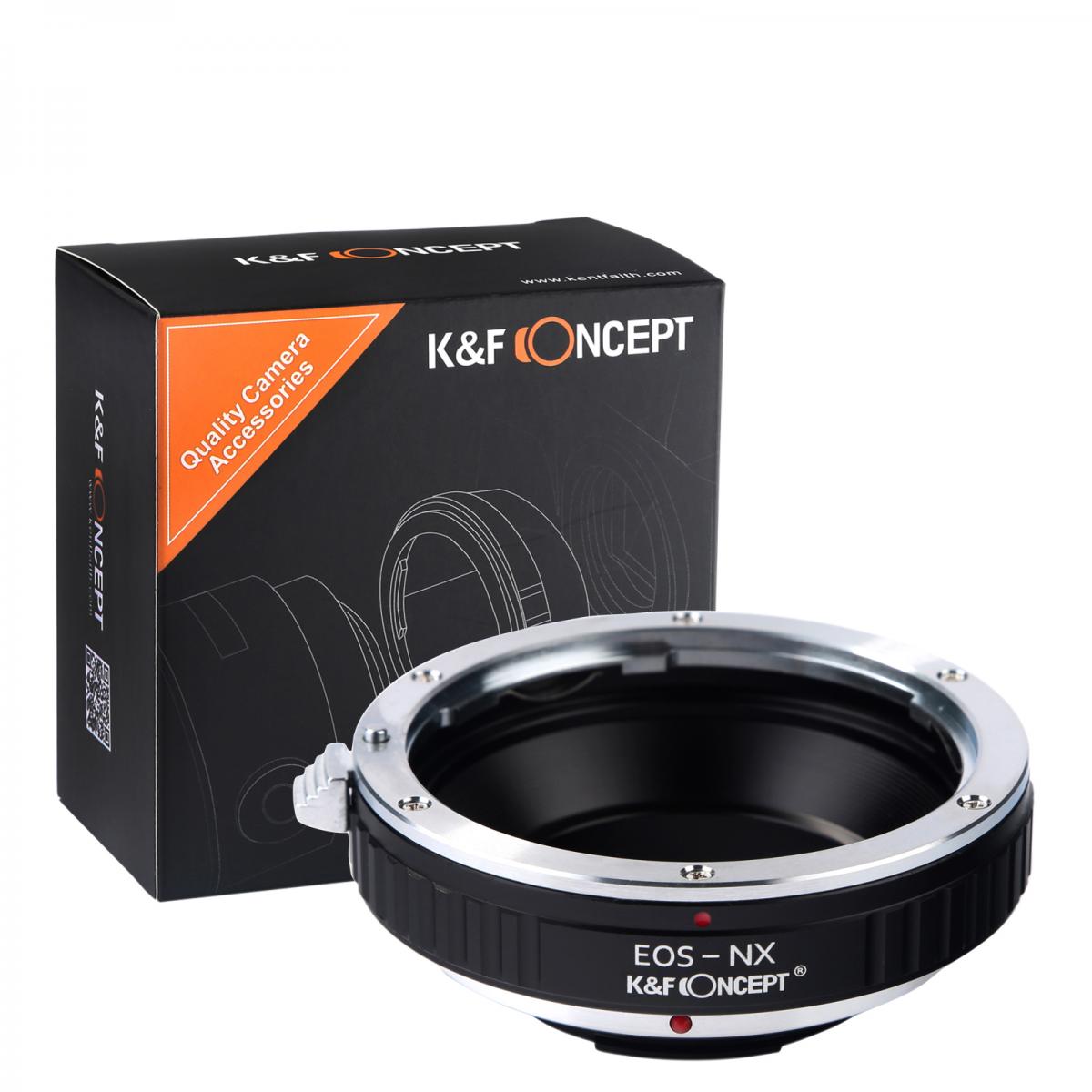 K & F Concept-design och producera komplett utbud av linsadaptrar för att passa linser från Canon, Nikon, Pentax, Olympus, Leica, Contax Yashica, Minolta, Tamron, T2, C-mount, Exakta, M39, M42, Pentacon etc , Nikon, Sony, Fujifilm, Pentax, Micro 4 3, Leica, M42, Cinema C mount etc.

Rating

4 reviews.

2 reviews.

3 reviews.

35 reviews.

0 reviews.

42 reviews.
Price

270 Kr

210 Kr

290 Kr

190 Kr

210 Kr

290 Kr

257 Kr

415 Kr
260 Kr
Model
KF06.181
KF06.159
KF06.104
KF06.145
KF06.379
KF06.101
Three Stars
Has issues but best out of all the ones I tried
08/12/2017
opens up lens options for samsung cameras
originally purchased a different adapter to attach a cannon lens onto my samsung camera but it didn't fit. So I tried this one and it fits perfectly and locks in place with no issue. It is not an electronic powered so you must shoot in manual which is not an issue if you are used to it. This is great to be able to expand the lenses for samsung cameras since they are limited in option and are sometimes way more expensive than finding a used cannon lens. I have not extensively used this item due to the cannon lens that I purchased is a old 300mm and I currently prefer a different lens. Hopefully in the future I find a cannon lens I like and can use this adapter again.
04/01/2017
Five Stars
Worked well for the price but returned it
14/09/2016
These images belong to K&F Concept end users.
There are no faqs for this product.
Adapter
Kamera
NX
Lins
EOS
Ringmaterial