Minolta A / Sony A Objektiv på Fuji X Mount Kamera Adapter
190 Kr
290 Kr
34% OFF
Inklusive moms
Tillverkare:

K&F Concept

Köp K&F Concept minolta a / sony a objektiv på fuji x mount kamera adapter online, Gratis frakt världen över och 30 dagar returgaranti.

KF06.159

Artikelnummer:

KF06.159

190

https://se.kentfaith.com/KF06.159_minolta-a-sony-a-objektiv-på-fuji-x-mount-kamera-adapter
Funktioner
• Tillåt Minolta A / Sony En monteringslinser som används på Fujifilm X-serien kamerahus.
• Kompatibel med Fujifilm kamera inkluderar: Fuji X-A1, X-A2, X-A3, X-E1, X-E2, X-E3, X-M1, X-Pro1, X-Pro2, X-S1, X-T1 X-T10, X-T20, X-T2, X10, X20, X30, XFl, XQl, XQ2 etc.
• Tillverkad av mässing och aluminium. Stabil, exakt och hållbar konstruktion. Manuellt manövrerad. Infinitetsfokus tillåtet.
• För tunga mediumformatlinser, föreslår vi att du använder en telefonsamling och ett stativ för att balansera sin vikt vid fotografering.
• 30 dagar ingen anledning, 12 månaders kvalitetsgaranti, 100% tillfredsställande försäkring.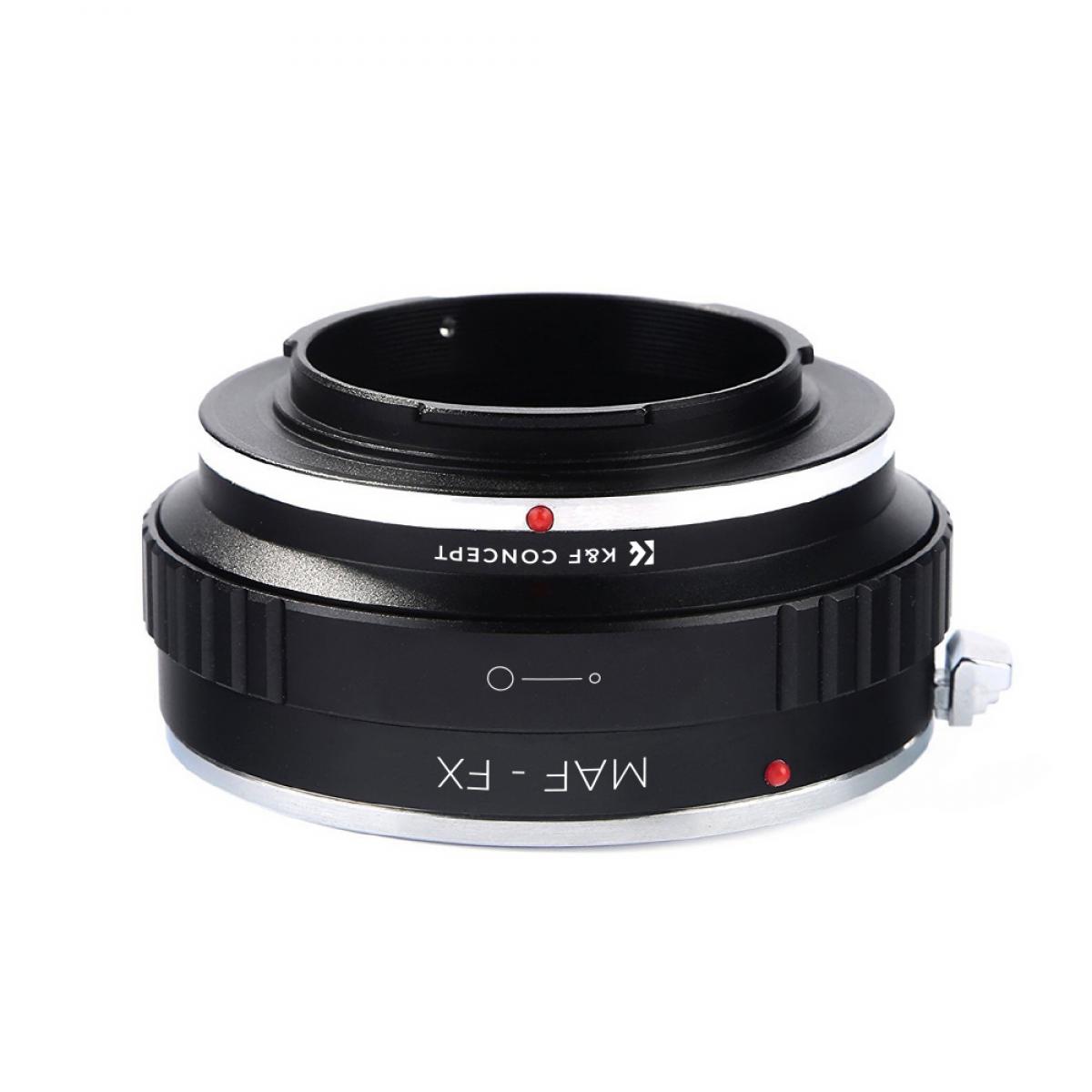 K & F Concept-design och producera komplett utbud av linsadaptrar för att passa linser från Canon, Nikon, Pentax, Olympus, Leica, Contax Yashica, Minolta, Tamron, T2, C-mount, Exakta, M39, M42, Pentacon etc , Nikon, Sony, Fujifilm, Pentax, Micro 4 3, Leica, M42, Cinema C mount etc.

Rating

2 reviews.

8 reviews.

8 reviews.

1 reviews.

86 reviews.

7 reviews.
Price

290 Kr

190 Kr

210 Kr

290 Kr

210 Kr

380 Kr
180 Kr

372 Kr

295 Kr

Model
KF06.159
KF06.105
KF06.100
KF06.375
KF06.058
KF06.146
In a Good Tin
Does everything it says on the tin and is even in a tin.Very good adapter
15/02/2020
Great for AF lenses, but not for some manual A-mount lenses.
Very tight fit on my X-H1. Sony and Minolta AF lenses fit fine, with nice clicked aperture control. However, my manual A-mount lenses don't work: so far I've tried: Rokinon 16mm f/2 and Venus Optics Laowa 15mm f/4. These are modern lenses officially fitted with A-mount from their respective manufacturers, and worked great on my Sony a77 body.The adapter has a prong that pushes the aperture lever in AF lenses, to adjust their aperture. However, this prong sticks out a bit too much. As a result, the manual lenses mentioned above won't fit, as the prong keeps their A-mount from engaging with the adapter. I will try to file it down a bit, hopefully without breaking it.
29/10/2018
There are no faqs for this product.
Adapter
Kamera
FX
Lins
Minolta,AF
Ringmaterial