Konica AR Objektiv på Fuji X Mount Kamera Adapter
315 Kr
440 Kr
28% OFF
Inklusive moms
Tillverkare:

K&F Concept

Köp K&F Concept konica ar objektiv på fuji x mount kamera adapter online, Gratis frakt världen över och 30 dagar returgaranti.

KF06.152

Artikelnummer:

KF06.152

315

https://se.kentfaith.com/KF06.152_konica-ar-objektiv-på-fuji-x-mount-kamera-adapter
Funktioner
* Tillåt Konica AR-monteringslinser som används på Fujifilm X-seriens kamerahus.
* Kompatibel med Fujifilm kamera inkluderar: Fuji X-A1, X-A2, X-A3, X-E1, X-E2, X-E3, X-M1, X-Pro1, X-Pro2, X-S1, X-T1 X-T10, X-T20, X-T2, X10, X20, X30, XFl, XQl, XQ2 etc.
* Tillverkad av mässing och aluminium. Stabil, exakt och hållbar konstruktion. Manuellt manövrerad. Infinitetsfokus tillåtet.
* För tunga mediumformatlinser, föreslår vi att du använder en telefonsamling och ett stativ för att balansera sin vikt vid fotografering.
* 30 dagar ingen anledning, 12 månaders kvalitetsgaranti, 100% tillfredsställande försäkring.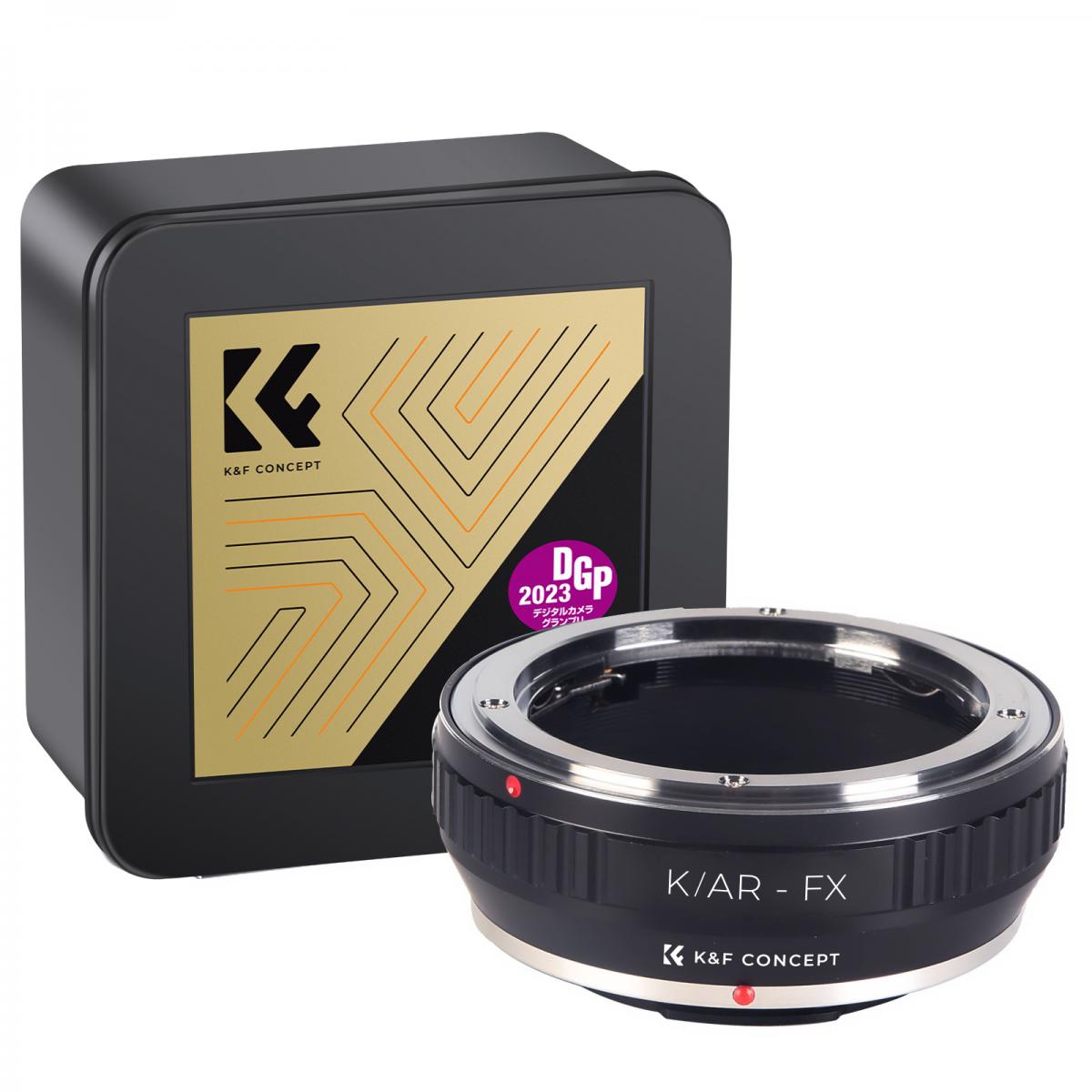 K & F Concept-design och producera komplett utbud av linsadaptrar för att passa linser från Canon, Nikon, Pentax, Olympus, Leica, Contax Yashica, Minolta, Tamron, T2, C-mount, Exakta, M39, M42, Pentacon etc , Nikon, Sony, Fujifilm, Pentax, Micro 4 3, Leica, M42, Cinema C mount etc.

Rating

1 reviews.

4 reviews.

1 reviews.

3 reviews.

4 reviews.

83 reviews.
Price

440 Kr

315 Kr

370 Kr

315 Kr

380 Kr
210 Kr

370 Kr

315 Kr

190 Kr
Model
KF06.152
KF06.309
KF06.375
KF06.104
KF06.181
KF06.090

Kamera

FX
NEX
NIK Z
FX
NX
M4/3
K&F AR -> FujiX Adapter - this one works
I previously purchased a different brand of adapter to use Konica Hexanon AR lenses on Fuji X bodies. I returned it as it did not allow me to easily change aperture on the lens. As with many lenses from various SLR manufacturers, the aperture control ring is positioned at the throat of the lens mount on the camera body. The first adapter I purchased apparently was out of machining tolerance, as the aperture ring bound up - I had to actually loosen or remove the lens from the adapter to change apertures. Obviously this was not correct, much less optimum!This adapter has no such issue. I haven't checked to see that the depth of the adapter is perfectly even all the way around, but some initial, but very casual, test shots looked good. I've uploaded one test shot, made with the Hexanon 40/2.( © 2016 Earl Dunbar)After further testing I will update this review. For now I give it four stars because it actually worked and was a good price.
16/10/2016
These images belong to K&F Concept end users.
There are no faqs for this product.
Adapter
Kamera
FX
Lins
KONICA
Ringmaterial