M42 Objektiv på Nikon Kamera Adapter
210 Kr
290 Kr
27% OFF
Inklusive moms
To

Sverige

Expedited Free Shipping

3-7

business days
Tillverkare:

K&F Concept

Köp K&F Concept m42 objektiv på nikon kamera adapter online, Gratis frakt världen över och 30 dagar returgaranti.

KF06.147

Artikelnummer:

KF06.147

210

https://se.kentfaith.com/KF06.147_m42-objektiv-på-nikon-kamera-adapter
Funktioner
* Tillåt M42-linser som används på Nikon DSLR-kamerahus.
* Kompatibel med Nikon kamera inkluderar: Nikon D3000, D300, D3100, D3200, D3300, D3400, D3s, D3x, D4, D400, D4s, D5, D500, D5000, D5100, D5200, D5300, D5500, D5600, D5, D6, D600 , D610, D700, D7000, D7100, D7200, D750, D7500, D760, D800, D810, D810a, D850, D90 etc.
* Tillverkad av mässing och aluminium. Stabil, exakt och hållbar konstruktion. Manuellt manövrerad. Infinity fokus inte tillåtet.
* För tunga mediumformatlinser, föreslår vi att du använder en telefonsamling och ett stativ för att balansera sin vikt vid fotografering.
* 30 dagar ingen anledning, 12 månaders kvalitetsgaranti, 100% tillfredsställande försäkring.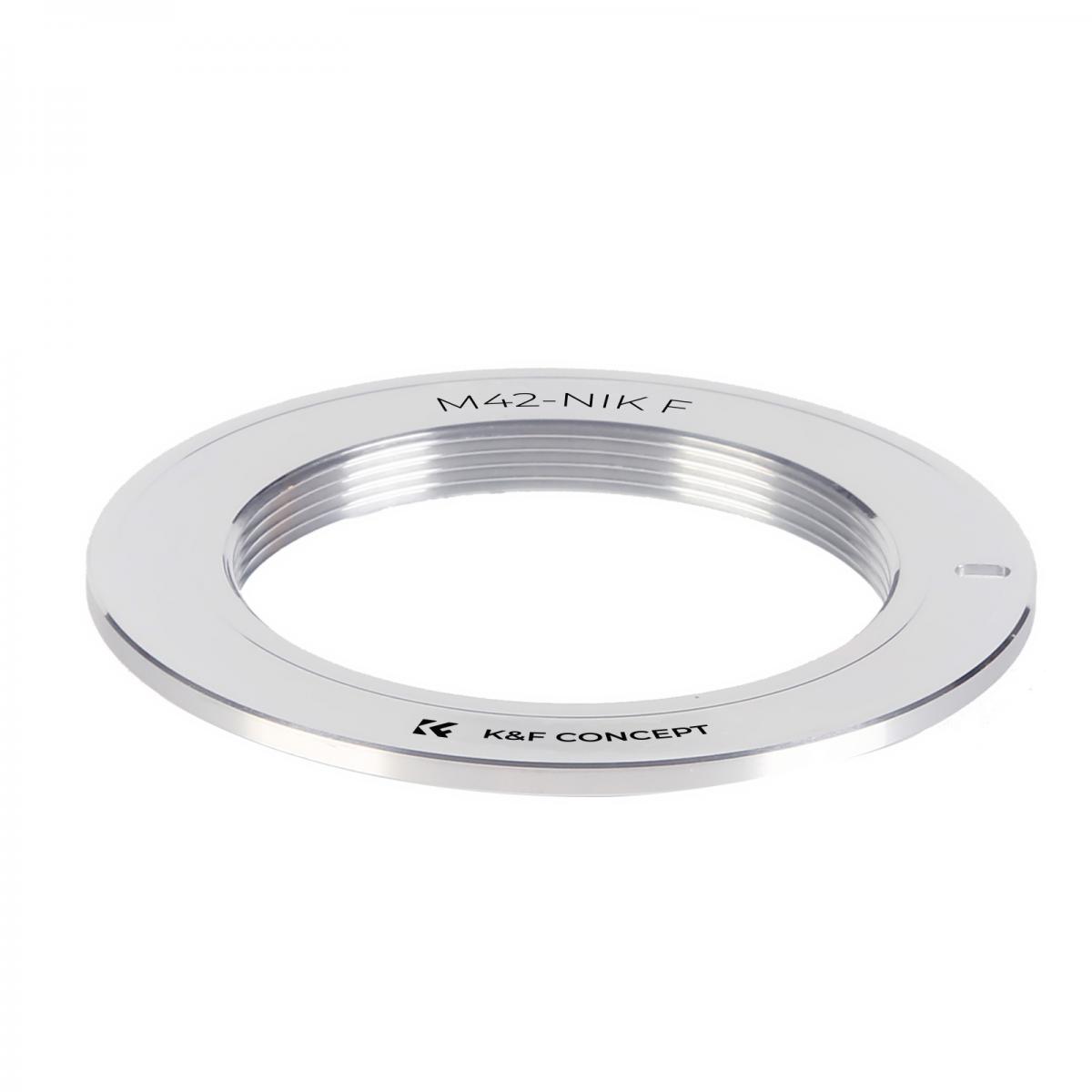 K & F Concept-design och producera komplett utbud av linsadaptrar för att passa linser från Canon, Nikon, Pentax, Olympus, Leica, Contax Yashica, Minolta, Tamron, T2, C-mount, Exakta, M39, M42, Pentacon etc , Nikon, Sony, Fujifilm, Pentax, Micro 4 3, Leica, M42, Cinema C mount etc.

Rating

11 reviews.

7 reviews.

7 reviews.

8 reviews.

0 reviews.

4 reviews.
Price

290 Kr

210 Kr

372 Kr

280 Kr

230 Kr
210 Kr
415 Kr

370 Kr

315 Kr

Model
KF06.147
KF06.146
KF06.263
KF06.105
KF06.379
KF06.181

Kamera

NIKON
NEX
NEX
FX
EOS R
NX
good buy
works well. well made
02/12/2017
Five Stars
Does the job well!
28/11/2017
Five Stars
Brilliant quality
01/01/2017
Excellent product.
I've tried a couple of adapters now and this is by far the best one yet since the lens markings appear where they should, on top on in sight. Other adapters had the lens markings upside down, ergo a pain to use.Rarely do I use infinity so the inability to set my distance scale to this is occupied no consequence for me. However, you could adopt hyperfocal focusing and utilise your aperture values in an attempt to counteract the potential issue. Me, I'm mostly in a studio and being able to use my Cosina 135 again is bliss.The milling of the adapter appears great though it took me a while to get it fully seated on my Nikon. Once there all was good.Thd deduction of one star really reflects how I feel about the price of this product. It cost me almost the same as a M42 lens I purchased recently.Anyway, it works and causes no mirror knocking from the reflex mirror over my camera.In summary....recommended.
16/11/2016
Five Stars
Nice quality, but remember no focus at infinity, just like all other non glass adapters.
10/11/2016
These images belong to K&F Concept end users.
There are no faqs for this product.
Adapter
Kamera
NIKON
Lins
M42
Ringmaterial