Minolta A / Sony A Objektiv på Sony E Mount Kamera Adapter
Tillverkare:

K&F Concept

Köp K & F Concept minolta a / sony a objektiv på sony e mount kamera adapter online, Gratis frakt världen över och 30 dagar returgaranti.

KF06.146

Lagerstatus:

Finns i lager

230

https://se.kentfaith.com/KF06.146_minolta-a-sony-a-objektiv-på-sony-e-mount-kamera-adapter
Köp 2+ objekt får
10% rabatt
!
Funktioner
• Tillåt Minolta A / Sony En monteringslinser som används på Sony E NEX / Alpha kameraskropp.
• Kompatibel med Sony E NEX / Alpha-kamera inkluderar: Sony NEX-3, NEX-3C, NEX-3N, NEX-5, NEX-5C, NEX-5N, NEX-5R, NEX-5T, NEX-6, NEX-7 , NEX-C3, NEX-F3, NEX-VG10, a7, a7R, a9, a3000, a3500, a5000, a5100, a6000, a6300, a6500, a7S, a7II, a7SII, a7RII, a7R III etc.
• Tillverkad av mässing och aluminium. Stabil, exakt och hållbar konstruktion. Manuellt manövrerad. Infinitetsfokus tillåtet.
• För tunga mediumformatlinser, föreslår vi att du använder en telefonsamling och ett stativ för att balansera sin vikt vid fotografering.
• 30 dagar ingen anledning, 12 månaders kvalitetsgaranti, 100% tillfredsställande försäkring.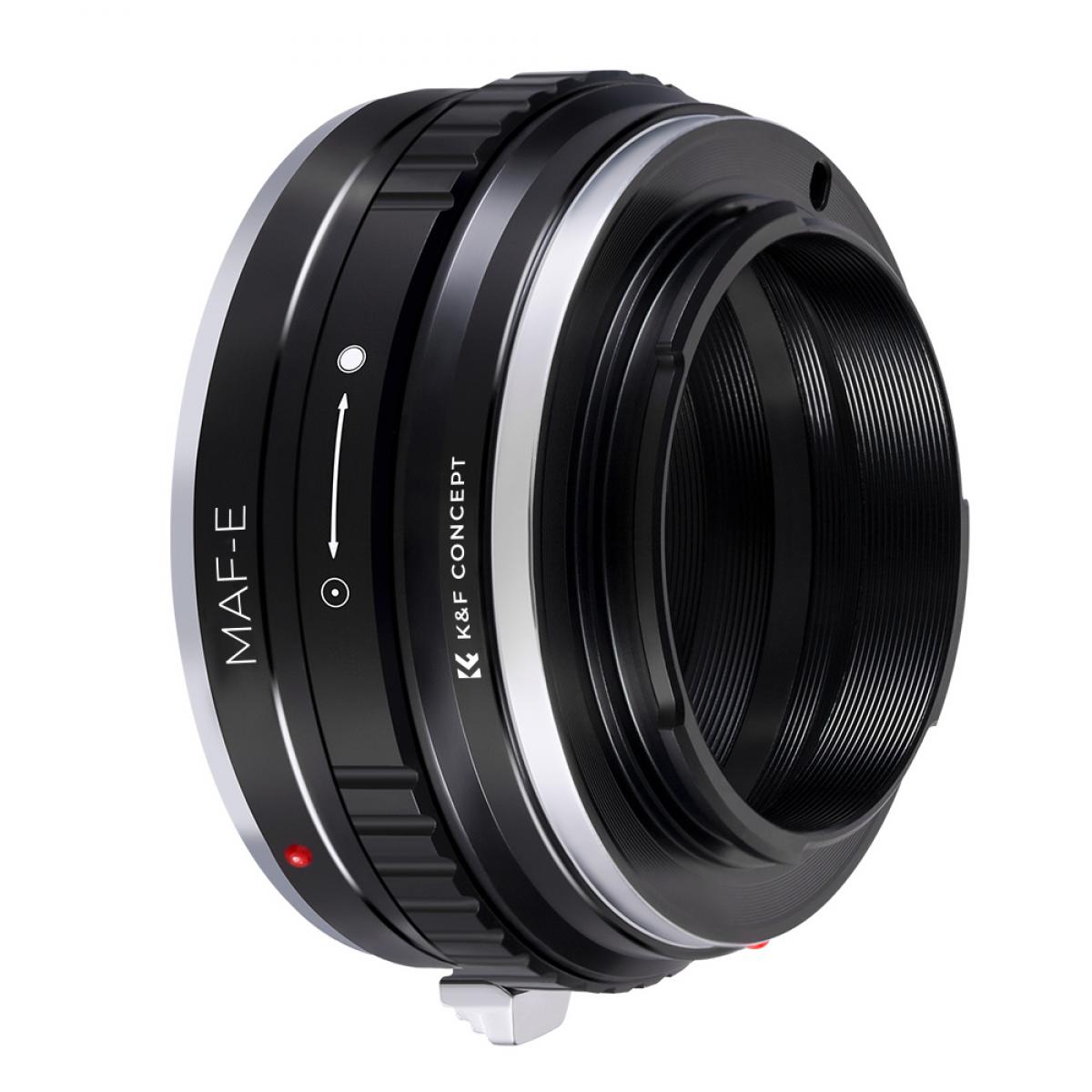 K & F Concept-design och producera komplett utbud av linsadaptrar för att passa linser från Canon, Nikon, Pentax, Olympus, Leica, Contax Yashica, Minolta, Tamron, T2, C-mount, Exakta, M39, M42, Pentacon etc , Nikon, Sony, Fujifilm, Pentax, Micro 4 3, Leica, M42, Cinema C mount etc.

Five Stars
Excellent quality and excellent value for money
Well made and does the job.
Not as good as the dedicated Sony equivalent, which has electronic contacts to communicate with the lens. It is a lot cheaper though.Well made and does the job, bringing back into use all those old Minolta AF lenses.
The best for me yet.
I have tried a few e-mount converters and this one has the most positive feel of them all, no lens wobble or rattling parts, worth the extra few £s
Works as advertised.
There's no frills to it, but works as advertised. Well built.
cant fault. good price good quality
cant fault. good price good quality
UNBOXING k&f concept lens adapter + Minolta X 700!
These images belong to K&F Concept end users.
| Image | Lens | Mount | Filter Size (mm) |
| --- | --- | --- | --- |
| | Albinar-S 35mm f/ 2.8 Auto | Sony A / Minolta A | - |
| | Angenieux 28-70mm f/ 2.6 | Sony A / Minolta A | 77 |
| | ARAX 80mm f/ 2.8 S&T | Sony A / Minolta A | 62 |
| | Bell+Howell 14mm f/ 2.8 ED Aspherical IF | Sony A / Minolta A | - |
| | Bell+Howell 85mm f/ 1.4 Aspherical IF | Sony A / Minolta A | 72 |
| | Bell+Howell 8mm f/ 3.5 Fish-Eye CS | Sony A / Minolta A | - |
| | Bower 14mm f/ 2.8 ED AS IF UMC | Sony A / Minolta A | - |
| | Bower 24mm f/ 1.4 | Sony A / Minolta A | 77 |
| | Bower 85mm f/ 1.4 Aspherical IF | Sony A / Minolta A | 72 |
| | Bower 8mm f/ 3.5 Fish-Eye CS | Sony A / Minolta A | - |
| Camera | Mount |
| --- | --- |
| Sony NEX-3 | Sony E |
| Sony NEX-3N | Sony E |
| Sony NEX-5 | Sony E |
| Sony NEX-5N | Sony E |
| Sony NEX-5R | Sony E |
| Sony NEX-5T | Sony E |
| Sony NEX-6 | Sony E |
| Sony NEX-7 | Sony E |
| Sony NEX-C3 | Sony E |
| Sony NEX-EA50 | Sony E |