Nikon G Objektiv på Canon EOS Kamera Adapter
283 Kr
370 Kr
23% OFF
Inklusive moms
Tillverkare:

K&F Concept

Köp K&F Concept nikon g objektiv på canon eos kamera adapter online, Gratis frakt världen över och 30 dagar returgaranti.

KF06.131

Artikelnummer:

KF06.131

283

https://se.kentfaith.com/KF06.131_nikon-g-objektiv-på-canon-eos-kamera-adapter
Funktioner
* Låt Nikon G / D / F monteringslinser användas på Canon EOS Rebel kameraskropp.
* Kompatibel med Canon EOS Rebel -kamera för: Canon 300D, 350D, 400D, 450D, 500D, 550D / T2i, 600D / T3i, 650D / T4i, 700D / T5i, 750D / T6i, 760D / T6s, 800D / T7i, 100D, 200D , 1000D, 1100D / T3, 1200D / T5, 1300D / T6, Canon 77D, D30, D60, 10D, 20D, 20Da, 30D, 40D, 50D, 60D 60Da, 70D, 77D, 80D, 7D, 7D Mark II, 5D , 5D Mark II, 5D Mark III, 5D Mark IV, 5Ds, 5Ds R, 6D, 6D Mark II, -1D, -1Ds, -1D X, -1D C etc.
* Tillverkad av mässing och aluminium. Stabil, exakt och hållbar konstruktion. Manuellt manövrerad. Infinitetsfokus tillåtet.
* För tunga mediumformatlinser, föreslår vi att du använder en telefonsamling och ett stativ för att balansera sin vikt vid fotografering.
* 30 dagar ingen anledning, 12 månaders kvalitetsgaranti, 100% tillfredsställande försäkring.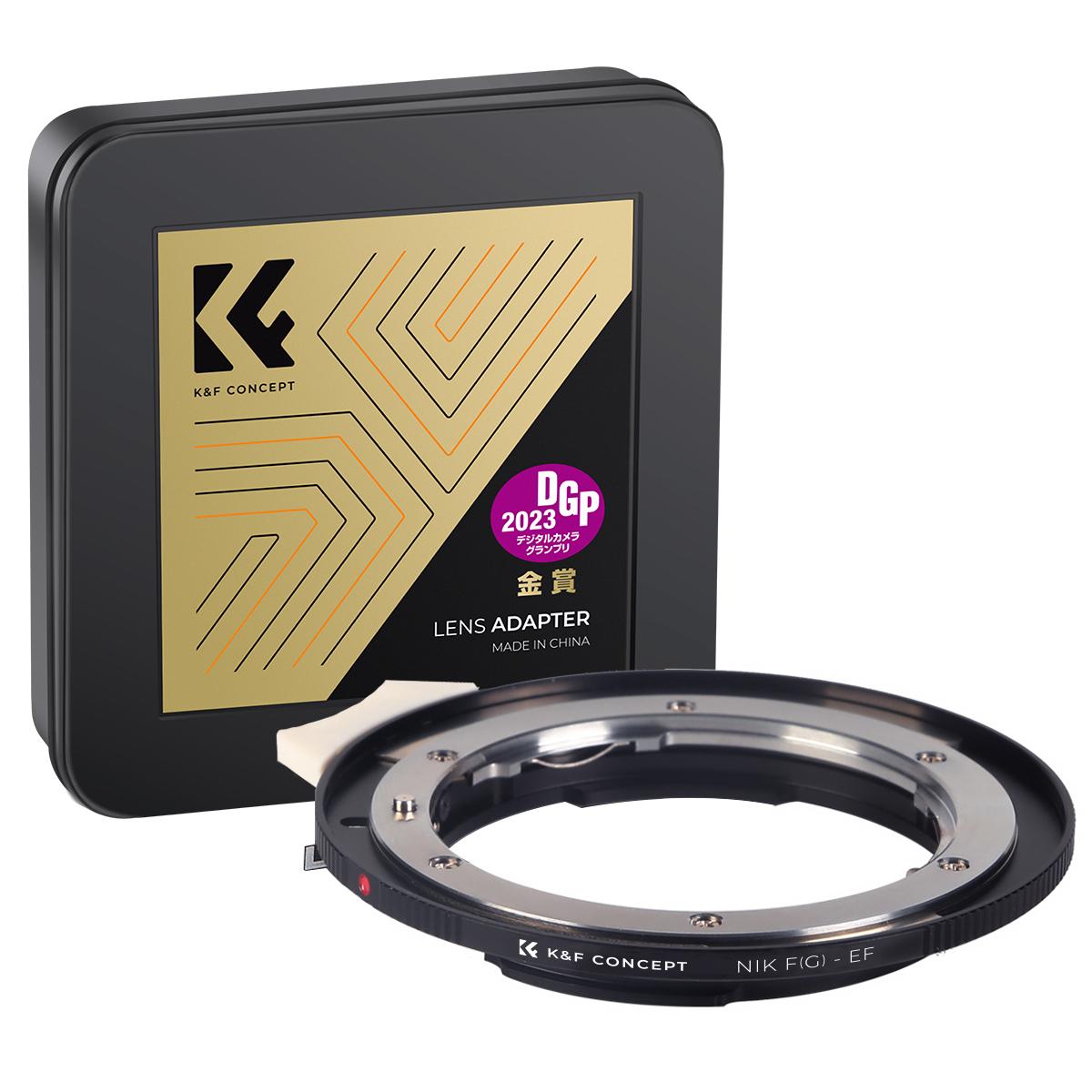 K & F Concept-design och producera komplett utbud av linsadaptrar för att passa linser från Canon, Nikon, Pentax, Olympus, Leica, Contax Yashica, Minolta, Tamron, T2, C-mount, Exakta, M39, M42, Pentacon etc , Nikon, Sony, Fujifilm, Pentax, Micro 4 3, Leica, M42, Cinema C mount etc.

Rating

11 reviews.

1 reviews.

0 reviews.

42 reviews.

0 reviews.

2 reviews.
Price

370 Kr

283 Kr

380 Kr
415 Kr
260 Kr
262 Kr

400 Kr

371 Kr

Model
KF06.131
KF06.375
KF06.386
KF06.101
KF06.469
KF06.159

Kamera

EOS
NIK Z
EOS R
FX
FX
Sturdy with some imperfections
Sturdy mount. The aperture adjustment ring was a bit oily and surprisingly stiff. I'm also not convinced the gap it introduces is perfect as far away objects are not sharpest when I set my lens to infinity.
30/11/2017
Nice adapter
Works great. Now I can use my Nikon g lenses on my Canon 6D, it also works with my Nikon ais f-mount lenses.
14/09/2017
Great Lens Adapter
This Nikon G to canon EF lens adapter works perfectly with my Sigma 35mm prime lens. This is the only way that I would have ever been able to use this lens with my Canon T6i camera or any of my other canon cameras. I suggest this adapter to anyone who has a Nikon lens, but only has Canon cameras or even has a Nikon lens and wants to try it out on a Canon camera. This lens works best with any Nikon lens.
28/06/2017
This item works! Which for the money is unexpected ...
This item works! Which for the money is unexpected!A simple device that allows me to use my Nikon mount lenses on my EF mount cameras.A little tricky to get the positioning correct - but once you locate the aperture control then it clicks into place.
12/05/2017
Attachment Creates a Manual Lens
The device doesn't come with any instructions so it took a while to figure out how to get it to attach. I realized you just line up the red dots as if you were attaching a lens to a camera body. One of the things I didn't consider was although it does adapt it to your camera, it creates a manual focus. Has taught me a lot though about getting the right shot and focus!
19/12/2016
There are no faqs for this product.
K&F M18131 Nikon G Lenses to Canon EF Lens Mount Adapter
Adapter
Kamera
EOS
Lins
NIKON
Ringmaterial