Olympus OM Objektiv på Fuji X Mount Kamera Adapter
Tillverkare:

K&F Concept

Köp K&F Concept olympus om objektiv på fuji x mount kamera adapter online, Gratis frakt världen över och 30 dagar returgaranti.

KF06.106

Artikelnummer:

KF06.106

210

https://se.kentfaith.com/KF06.106_olympus-om-objektiv-på-fuji-x-mount-kamera-adapter
Funktioner
• Tillåt Olympus OM Zuiko-monteringslinser som används på Fujifilm X-serien kamerahus.
• Kompatibel med Fujifilm kamera inkluderar: Fuji X-A1, X-A2, X-A3, X-E1, X-E2, X-E3, X-M1, X-Pro1, X-Pro2, X-S1, X-T1 X-T10, X-T20, X-T2, X10, X20, X30, XFl, XQl, XQ2 etc.
• Tillverkad av mässing och aluminium. Stabil, exakt och hållbar konstruktion. Manövrerad. Infinansfokus tillåten.
• För tunga mediumformatlinser, föreslår vi att du använder en telefonsamling och ett stativ för att balansera sin vikt vid fotografering.
• 30 dagar ingen anledning, 12 månaders kvalitetsgaranti, 100% tillfredsställande försäkring.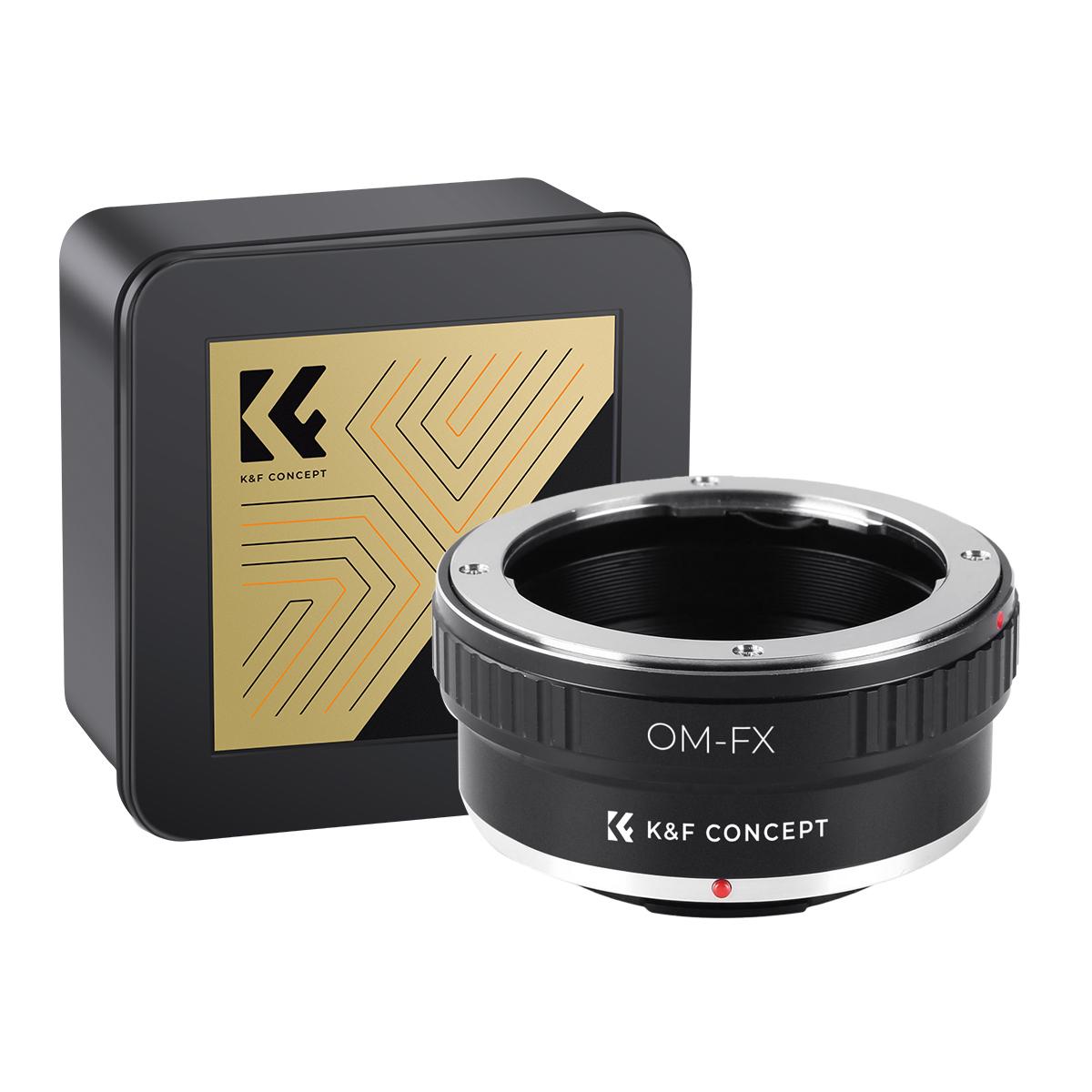 K & F Concept-design och producera komplett utbud av linsadaptrar för att passa linser från Canon, Nikon, Pentax, Olympus, Leica, Contax Yashica, Minolta, Tamron, T2, C-mount, Exakta, M39, M42, Pentacon etc , Nikon, Sony, Fujifilm, Pentax, Micro 4 3, Leica, M42, Cinema C mount etc.

Rating

21 reviews.

86 reviews.

5 reviews.

4 reviews.

35 reviews.

22 reviews.
Price
210 Kr
180 Kr

330 Kr

190 Kr

330 Kr

190 Kr

290 Kr

257 Kr

380 Kr

308 Kr

Model
KF06.106
KF06.058
KF06.306
KF06.309
KF06.145
KF06.082
Good for using older lenses.
I have a large collection of old Olympus Zuiko lenses from the 1970's - 80's that were sold for their excellent film cameras. These Zuiko lenses produced tack sharp images and I wanted to use them with my new Fuji XT-3. The lenses fit perfectly but they require manual focusing (obviously) and the aperture needs to be stopped down manually as well. But for the price of the adapter I have some excellent prime lenses at my disposal.
05/06/2020
Must have if you have OM lenses!
Really great adapter, made really well and looks like it'll last me a lifetime!
26/10/2019
Works perfect
good solid construction ,fits perfectly , value for money ,I would certainly buy again what ever the mount I would require.
22/08/2019
Good quality good results.
Lets me use my old Olympus OM lenses on mu Fujfilm X-H1 body --- COOL! Manual focus only of course, but COOL all the same
04/05/2019
Pretty awesome
Using this with my Fuji XT3 and 2 lenses - a 28mm and a 50mm. Long story short, you can actually achieve a nice bokeh with a crop sensor camera. This adaptor is a blessing <3
20/04/2019
These images belong to K&F Concept end users.
There are no faqs for this product.
Adapter
Kamera
FX
Lins
OM
Ringmaterial