Contax Yashica Objektiv på Fuji X Mount Kamera Adapter
Tillverkare:

K&F Concept

Köp K&F Concept contax yashica objektiv på fuji x mount kamera adapter online, Gratis frakt världen över och 30 dagar returgaranti.

KF06.105

Artikelnummer:

KF06.105

210

https://se.kentfaith.com/KF06.105_contax-yashica-objektiv-på-fuji-x-mount-kamera-adapter
Köp 1000Kr få en 80Kr rabatt på ingen gränskupong
Funktioner
* Tillåt Contax Yashica-monteringslinser som används på Fujifilm X-serien kamerahus.
* Kompatibel med Fujifilm kamera inkluderar: Fuji X-A1, X-A2, X-A3, X-E1, X-E2, X-E3, X-M1, X-Pro1, X-Pro2, X-S1, X-T1 X-T10, X-T20, X-T2, X10, X20, X30, XFl, XQl, XQ2 etc.
* Tillverkad av mässing och aluminium. Stabil, exakt och hållbar konstruktion. Manövrerad. Infinansfokus tillåten.
* För tunga mediumformatlinser, föreslår vi att du använder en telefonsamling och ett stativ för att balansera sin vikt vid fotografering.
* 30 dagar ingen anledning, 12 månaders kvalitetsgaranti, 100% tillfredsställande försäkring.
Shipping
&fri frakt till Sweden
Sale
Köp 1000Kr få en 80Kr rabatt på ingen gränskupong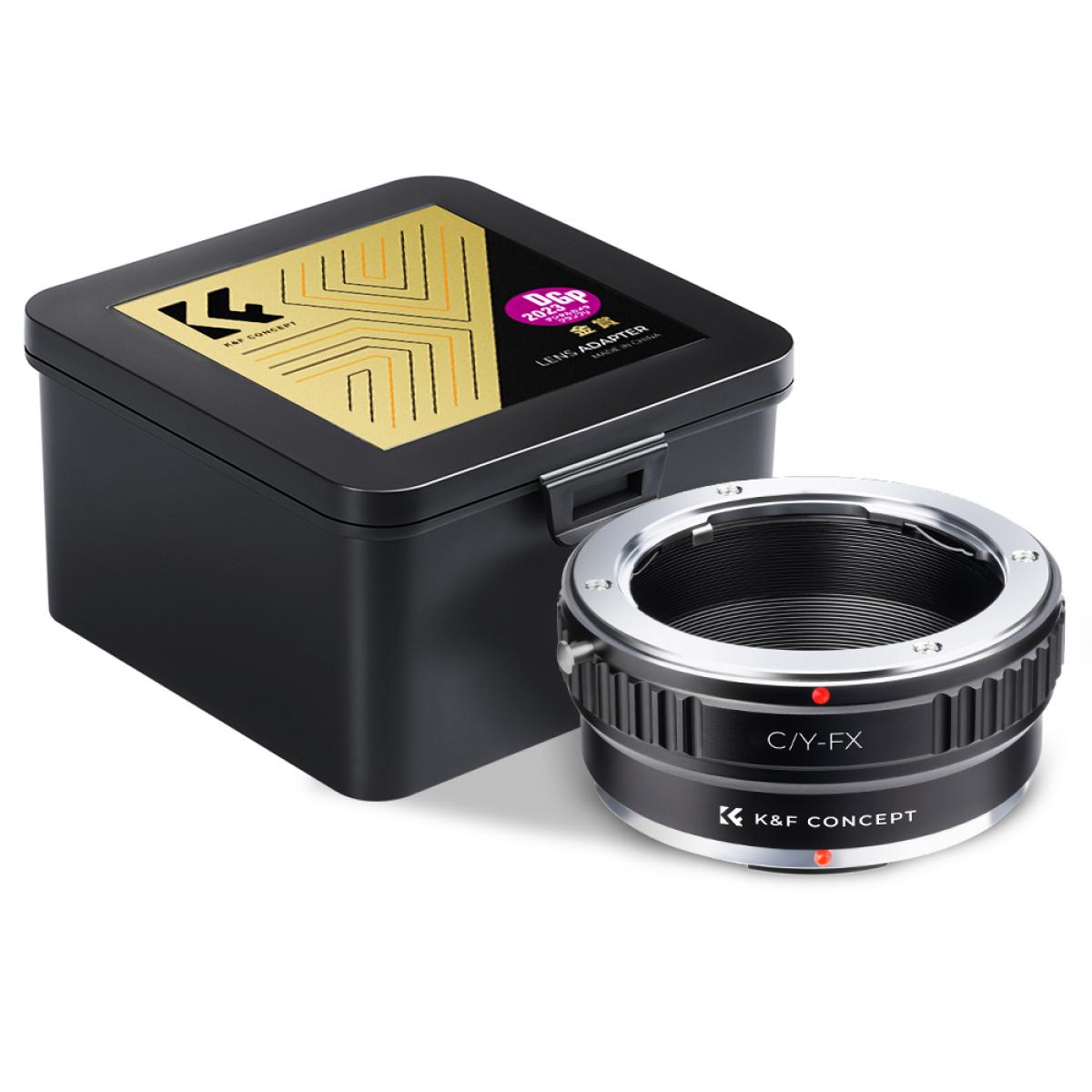 K & F Concept-design och producera komplett utbud av linsadaptrar för att passa linser från Canon, Nikon, Pentax, Olympus, Leica, Contax Yashica, Minolta, Tamron, T2, C-mount, Exakta, M39, M42, Pentacon etc , Nikon, Sony, Fujifilm, Pentax, Micro 4 3, Leica, M42, Cinema C mount etc.

Rating

8 reviews.

42 reviews.

10 reviews.

24 reviews.

11 reviews.

2 reviews.
Price
210 Kr
260 Kr

300 Kr

262 Kr

187 Kr

352 Kr

283 Kr

400 Kr

371 Kr

Model
KF06.105
KF06.101
KF06.070
KF06.061
KF06.449
KF06.159

Kamera

FX
FX
NEX
FX
FX
Perfect!
Excellently made Contax/Yashica mount to Fujifilm X mount lens adapter. Means I can now use my Yashica and Carl Zeiss C/Y mount lenses from my Late 70's and early 80's Yashica and Contax 35mm film cameras on my Fujifilm X-T100 digital camera....and boy do they look sharper than the Fujifilm kit lenses, What's not to like !
09/01/2019
Five Stars
bien reçu dans les temps promisl'article est solide et finition impécableje le recommande
03/02/2018
Perfect Fit
This adapter is perfect. The fit to both the lens and camera is tight with no play, but not so tight that you have concerns putting it on. It has alignment marks for both the body and adapted lens which are accurate. There are no issues with infinity focus. I have tested with a flashlight and there is zero light bleeding. It's also high quality construction. I put it on a scale and it is 99 grams. What more can you ask for the price?
21/01/2018
Excellent adapter. Glad about the purchase Regards
Excellent adapter.Glad about the purchaseRegardsRT
30/06/2017
Prfect fit and easy to use.
Fits nice and tight. My carl Zeiss 50mm now fits and focusses perfectly on my Fuji Xpro1. It is easier to use than I thought it would be. Why pay ££s or $$ more when this does the job very well?
13/09/2016
These images belong to K&F Concept end users.
There are no faqs for this product.
Adapter
Kamera
FX
Lins
C/Y
Ringmaterial