Nikon AI Objektiv på Fuji X Mount Kamera Adapter
260 Kr
323 Kr
Inklusive moms
Tillverkare:

K&F Concept

Köp K&F Concept nikon ai objektiv på fuji x mount kamera adapter online, Gratis frakt världen över och 30 dagar returgaranti.

KF06.101

Artikelnummer:

KF06.101

260

https://se.kentfaith.com/KF06.101_nikon-ai-objektiv-på-fuji-x-mount-kamera-adapter
Funktioner
• Tillåt Nikon AI-monteringslinser som används på Fujifilm X-seriens kamerahus.
• Kompatibel med Fujifilm kamera inkluderar: Fuji X-A1, X-A2, X-A3, X-E1, X-E2, X-E3, X-M1, X-Pro1, X-Pro2, X-S1, X-T1 X-T10, X-T20, X-T2, X10, X20, X30, XFl, XQl, XQ2 etc.
• Tillverkad av mässing och aluminium. Stabil, exakt och hållbar konstruktion. Manövrerad. Infinansfokus tillåten.
• För tunga mediumformatlinser, föreslår vi att du använder en telefonsamling och ett stativ för att balansera sin vikt vid fotografering.
• 30 dagar ingen anledning, 12 månaders kvalitetsgaranti, 100% tillfredsställande försäkring.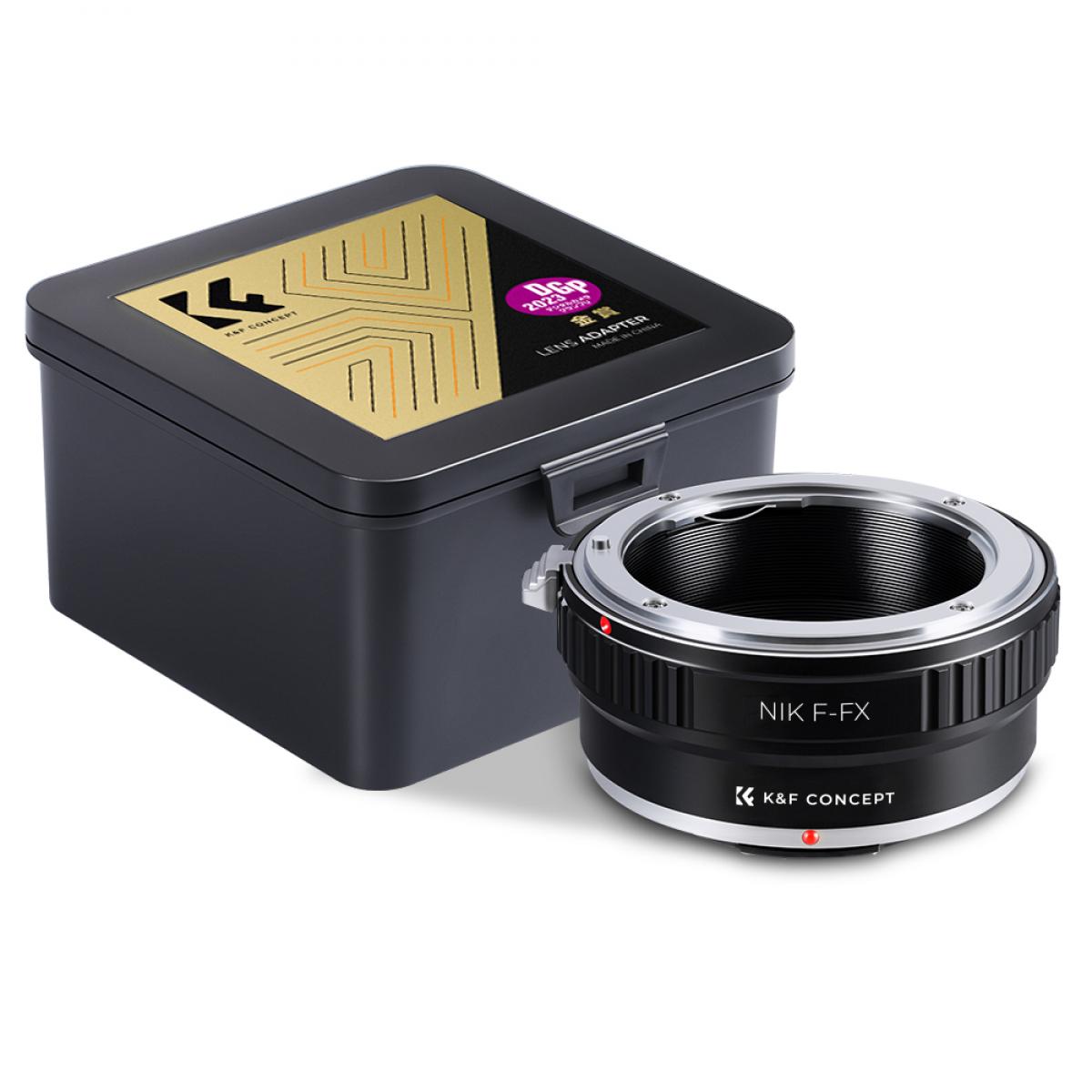 K & F Concept-design och producera komplett utbud av linsadaptrar för att passa linser från Canon, Nikon, Pentax, Olympus, Leica, Contax Yashica, Minolta, Tamron, T2, C-mount, Exakta, M39, M42, Pentacon etc , Nikon, Sony, Fujifilm, Pentax, Micro 4 3, Leica, M42, Cinema C mount etc.

Rating

42 reviews.

83 reviews.

2 reviews.

4 reviews.

11 reviews.

0 reviews.
Price
260 Kr
190 Kr

290 Kr

190 Kr

270 Kr

210 Kr

290 Kr

190 Kr

415 Kr
Model
KF06.101
KF06.090
KF06.159
KF06.181
KF06.147
KF06.379
Old Lenses Don't Die ***Updated***
Old lenses don't die - the live again via a K&F adapterThis is the second K&F adapter I have purchased and like the first it is exactly as described, well made, has a nice tight fit to both mounts and works perfectly on my Fuji.If you have a mirrorless camera and any old lenses I would highly recommend giving them a new lease of life via one of these adapters. I'm using this one to mount my 1959 NIKKOR-H 28mm f3.5 to a Fuji X-T1 which not only looks great as a combo it works well, is easy to focus, meters correctly and I'm having great fun shooting with it.EDIT:Picked up a third K&F Adapter this week for some Carl Zeiss lenses I have.Looking forward to a battle of the Nifty Fifty'sEDIT:The count is up to FOUR now and they're all superb. Really can't knock the quality in any way, they're excellent value for money and the life they bring to old lenses is priceless.EDIT:Make that five as I added one with a m39 thread to use an old Jupiter 8 lens
26/09/2016
Good quality, affordable adapter!
The adapter is light and It does what it supposed to. My Nikon lenses on a Fujifilm work without any problems. I can highly recommend this product to anyone trying to adapt Nikon Ai-s Lenses to their Fujifilm X camera body.
10/05/2020
All you need to adapt a non AF-S Nikon Lens on to a Fujiflm X Series Camera
I bought this to adapt a Nikon 85mm AF-D f/1.8 lens onto a Fujifilm X-H1.This combination works really well. The aperture ring on the 85mm is nice to use (some nikon lenses are not as good in this respect) and the fit and finish of the adapter is good. Manual focus with the 85mm is very nice too.The results (actual images) are great too.It is lottery when adapting vintage lenses. For me, this combination is superb. I have had had mixed results with other Nikon lenses - the 50mm f/1.8 AF, for example, has a particularly unpleasant aperture ring and is not as pleasant to focus manually.
30/03/2020
Very well constructed and achieves perfect focus with Nikon lens on Fuji camera.
Very well constructed. Nikon lens fits snugly and connection to Fuji camera is perfect. Focus is accurate. Resulting photographs are excellent.
09/02/2020
Works well
Works well for adapting my nikon manual focus lenses.
17/11/2019
These images belong to K&F Concept end users.
There are no faqs for this product.
Adapter
Kamera
FX
Lins
NIKON
Ringmaterial