Leica M Objektiv på Fuji X Mount Kamera Adapter
313 Kr
390 Kr
19% OFF
Inklusive moms
To
Sverige
Expedited Free Shipping
3-7
business days
Tillverkare:

K&F Concept

Köp K&F Concept leica m objektiv på fuji x mount kamera adapter online, Gratis frakt världen över och 30 dagar returgaranti.

KF06.100

Artikelnummer:

KF06.100

313

https://se.kentfaith.com/KF06.100_leica-m-objektiv-på-fuji-x-mount-kamera-adapter
Funktioner
* Tillåt Leica M-monteringslinser som används på Fujifilm X-seriens kamerahus.
* Kompatibel med Fujifilm kamera inkluderar: Fuji, X-A1, X-A2, X-A3, X-E1, X-E2, X-E3, X-M1, X-Pro1, X-Pro2, X-S1, X- T1, X-T10, X-T20, X-T2, X10, X20, X30, XFl, XQl, XQ2 etc.
* Tillverkad av mässing och aluminium. Stabil, exakt och hållbar konstruktion. Manövrerad. Infinansfokus tillåten.
* För tunga mediumformatlinser, föreslår vi att du använder en telefonsamling och ett stativ för att balansera sin vikt vid fotografering.
* 30 dagar ingen anledning, 12 månaders kvalitetsgaranti, 100% tillfredsställande försäkring.
Shipping
To
Sverige
Expedited Free Shipping
3-7
business days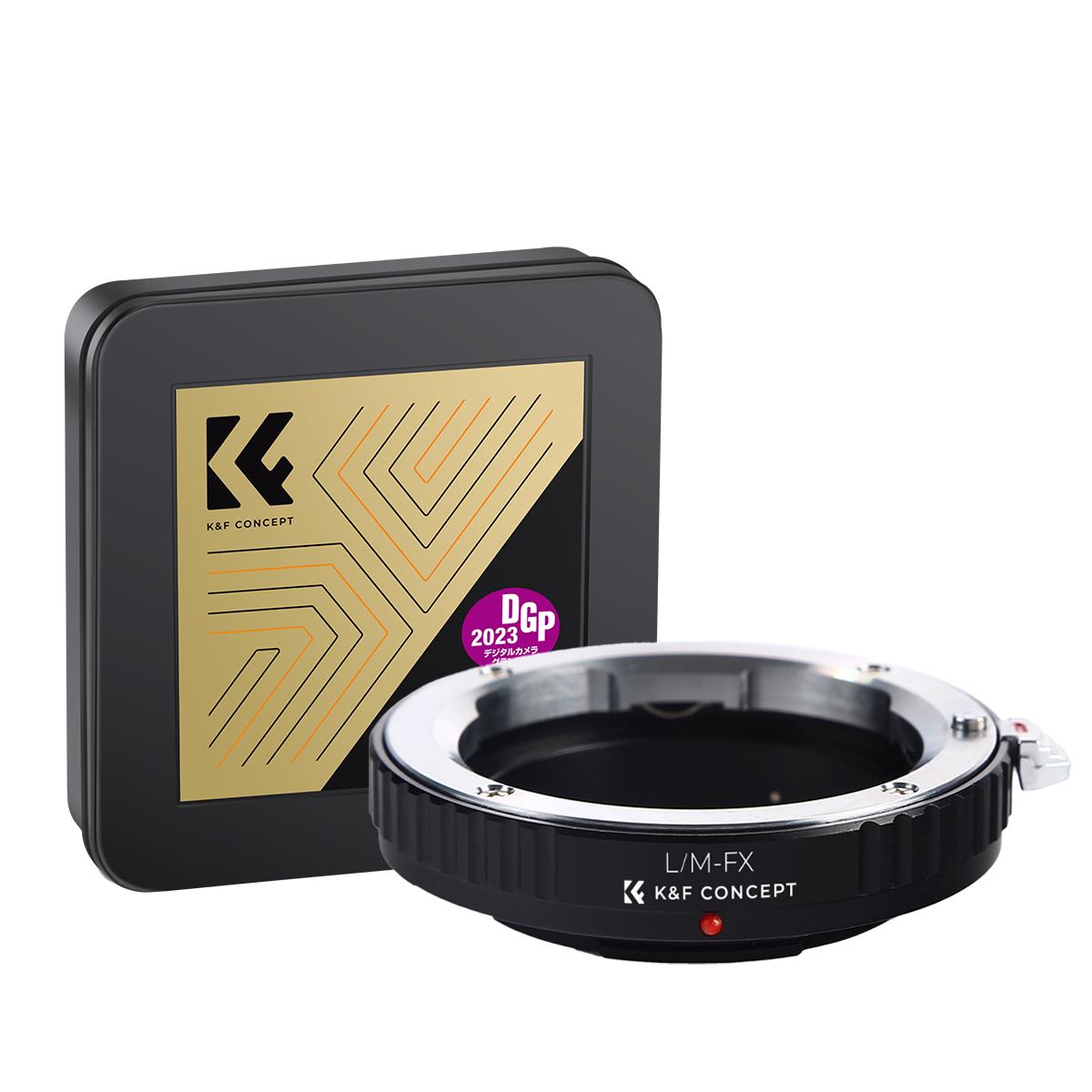 K & F Concept-design och producera komplett utbud av linsadaptrar för att passa linser från Canon, Nikon, Pentax, Olympus, Leica, Contax Yashica, Minolta, Tamron, T2, C-mount, Exakta, M39, M42, Pentacon etc , Nikon, Sony, Fujifilm, Pentax, Micro 4 3, Leica, M42, Cinema C mount etc.

Rating

8 reviews.

8 reviews.

42 reviews.

0 reviews.

2 reviews.

24 reviews.
Price

390 Kr

313 Kr

210 Kr
260 Kr
262 Kr
200 Kr
187 Kr
Model
KF06.100
KF06.105
KF06.101
KF06.474
KF06.130
KF06.061

Kamera

FX
FX
FX
EOS
FX
Beautiful build quality and great value
Really pleased with the quality of this adapter, looks and feels like premium German or Japanese build quality
11/10/2019
Nice quality
I am using this adapter to mount my Voigtlander 35mm M mount lens to my Fuji XT10.I have used similar adapters from other manufacturers in the past and have been a bit disappointed due to things like metal filings being inside the mount or burs and small scratches; however, I was pleasantly surprised when this adapter arrived. It comes in a sturdy plastic box and is wrapped in a foam bag to protect it. It is nicely finished with no dust or metal filings so I could use it straight away without having to clean it first.I thought £22 was a bit steep, when others are charging about £15 for their equivalent mounts, but it is worth it for the superior quality and improved packaging that I have experienced in the past.Recommended.
28/06/2019
Five Stars
Good quality product.
17/04/2018
Five Stars
Perfect fit in my XT20
09/01/2018
I'm impressed
works great, good value
11/12/2016
There are no faqs for this product.
Adapter
Kamera
FX
Lins
LM
Ringmaterial