Minolta MD MC Objektiv på Sony E Mount Kamera Adapter
231 Kr
260 Kr
11% OFF
Inklusive moms
To
Sverige
Expedited Free Shipping
3-7
business days
Tillverkare:

K&F Concept

Köp K&F Concept minolta md mc objektiv på sony e mount kamera adapter online, Gratis frakt världen över och 30 dagar returgaranti.

KF06.073

Artikelnummer:

KF06.073

231

https://se.kentfaith.com/KF06.073_minolta-md-mc-objektiv-på-sony-e-mount-kamera-adapter
Funktioner
* Tillåt Minolta MD MC-linser som används på Sony E NEX / Alpha kameraskropp.
* Kompatibel med Sony E NEX / Alpha-kamera inkluderar: Sony NEX-3, NEX-3C, NEX-3N, NEX-5, NEX-5C, NEX-5N, NEX-5R, NEX-5T, NEX-6, NEX-7 , NEX-C3, NEX-F3, NEX-VG10, a7, a7R, a9, a3000, a3500, a5000, a5100, a6000, a6300, a6500, a7S, a7II, a7SII, a7RII, a7R III etc.
* Tillverkad av mässing och aluminium. Stabil, exakt och hållbar konstruktion. Manövrerad. Infinansfokus tillåten.
* För tunga mediumformatlinser, föreslår vi att du använder en telefonsamling och ett stativ för att balansera sin vikt vid fotografering.
* 30 dagar ingen anledning, 12 månaders kvalitetsgaranti, 100% tillfredsställande försäkring.
Shipping
To
Sverige
Expedited Free Shipping
3-7
business days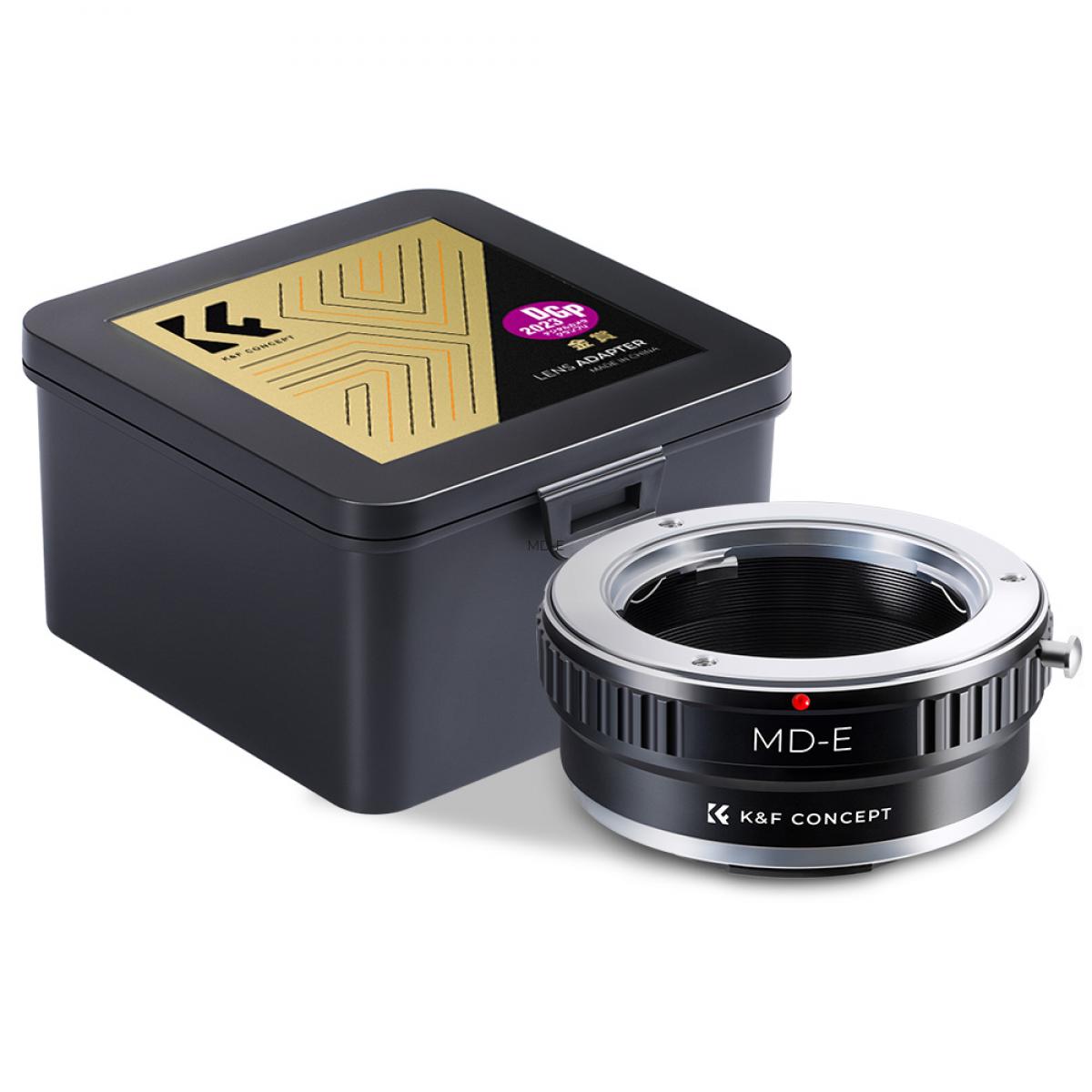 K & F Concept-design och producera komplett utbud av linsadaptrar för att passa linser från Canon, Nikon, Pentax, Olympus, Leica, Contax Yashica, Minolta, Tamron, T2, C-mount, Exakta, M39, M42, Pentacon etc , Nikon, Sony, Fujifilm, Pentax, Micro 4 3, Leica, M42, Cinema C mount etc.

Rating

74 reviews.

6 reviews.

2 reviews.

35 reviews.

11 reviews.

0 reviews.
Price

260 Kr

231 Kr

370 Kr
200 Kr

300 Kr

262 Kr

290 Kr

210 Kr

262 Kr
Model
KF06.073
KF06.307
KF06.130
KF06.145
KF06.147
KF06.474

Kamera

NEX
FX
EOS
M4/3
NIKON
Brilliant! MD to E adapter
Brilliant! MD to E adapter. Mounted this to a Sony A6000. I've attached a couple of example pictures when using this with old Rokkor MD glass.No downside unless you are looking for electronic coupling for focus confirmation. Using focus peaking works well enough. I have yet to try to see what the results are like for infinity focus.
03/02/2017
Reliable and secure fit for a 300mm zoom lens
Beautifully and Exactly made. I'm using it on a 300mm Sigma Zoom lens into a Sony NEX-5. What great pictures! The man repointing our chimney was so detailed - I'm glad I chose this adaptor.
24/05/2018
Five Stars
perfect. just as described
31/01/2018
High Quality
Fits snugly not too heavy, adapts Minolta MD lenses to my Sony camera. Seems to be very well made
14/01/2018
Simple and effective.
Does the trick on an a6000 and a7.
03/01/2018
These images belong to K&F Concept end users.
There are no faqs for this product.
K&F Objektiv Adapter (MD-NEX) - Alt- und Fremdobjektive benutzen
Adapter
Kamera
NEX
Lins
MD
Ringmaterial