Nikon G/F/AI/AIS/D objektiv på Sony E Mount Kamera Adapter
257 Kr
300 Kr
14% OFF
Inklusive moms
Tillverkare:

K&F Concept

Köp K&F Concept nikon g/f/ai/ais/d objektiv på sony e mount kamera adapter online, Gratis frakt världen över och 30 dagar returgaranti.

KF06.070

Artikelnummer:

KF06.070

257

https://se.kentfaith.com/KF06.070_nikon-g-f-ai-ais-d-objektiv-på-sony-e-mount-kamera-adapter
Funktioner
• Tillåt Nikon G / F / AI / AIS / D-linser som används på Sony E NEX / Alpha kameraskropp.
• Kompatibel med Sony E NEX / Alpha-kamera inkluderar: Sony NEX-3, NEX-3C, NEX-3N, NEX-5, NEX-5C, NEX-5N, NEX-5R, NEX-5T, NEX-6, NEX-7 , NEX-C3, NEX-F3, NEX-VG10, a7, a7R, a9, a3000, a3500, a5000, a5100, a6000, a6300, a6500, a7S, a7II, a7SII, a7RII, a7R III etc.
• Tillverkad av mässing och aluminium. Stabil, exakt och hållbar konstruktion. Manövrerad. Infinansfokus tillåten.
• För tunga mediumformatlinser, föreslår vi att du använder en telefonsamling och ett stativ för att balansera sin vikt vid fotografering.
• 30 dagar ingen anledning, 12 månaders kvalitetsgaranti, 100% tillfredsställande försäkring.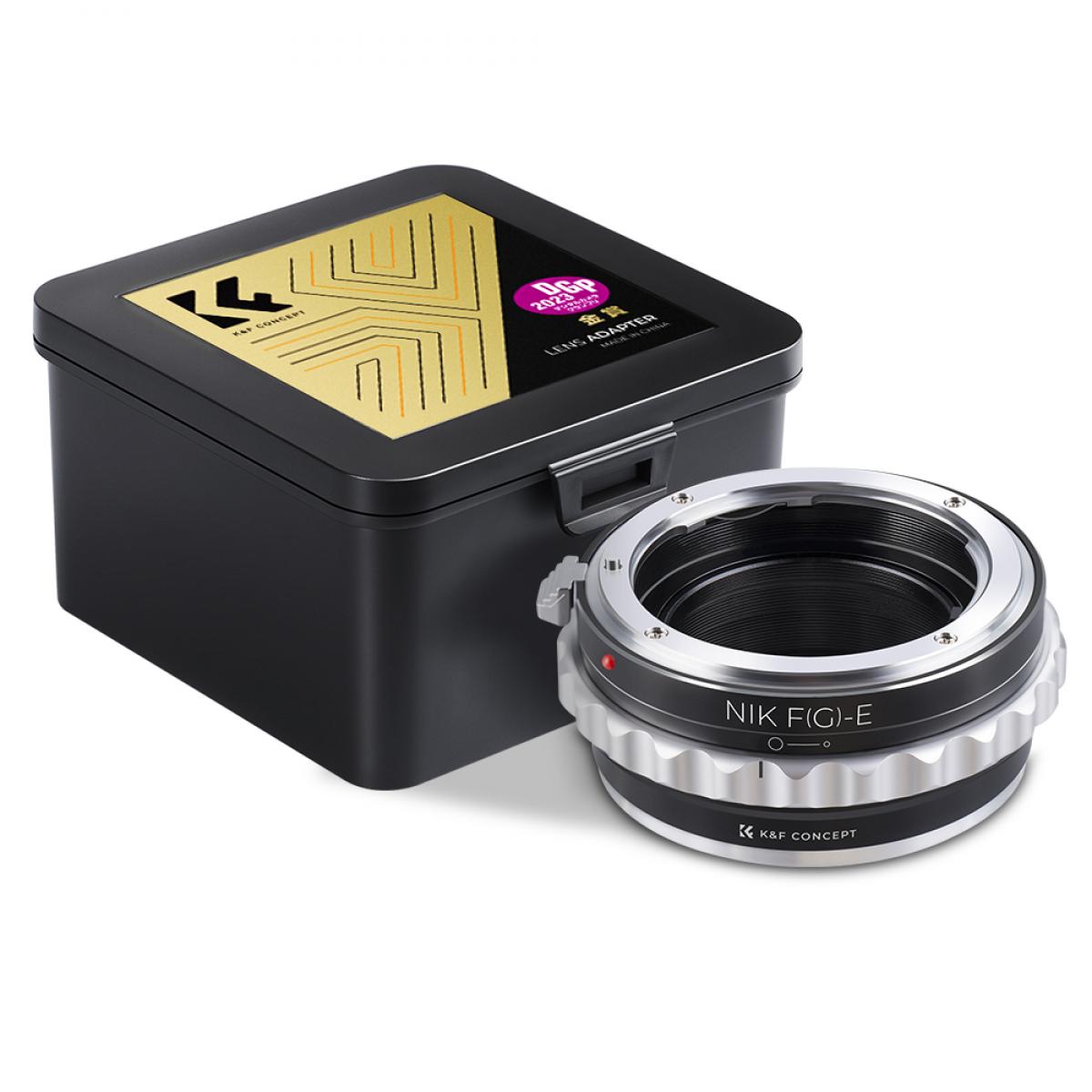 K & F Concept-design och producera komplett utbud av linsadaptrar för att passa linser från Canon, Nikon, Pentax, Olympus, Leica, Contax Yashica, Minolta, Tamron, T2, C-mount, Exakta, M39, M42, Pentacon etc , Nikon, Sony, Fujifilm, Pentax, Micro 4 3, Leica, M42, Cinema C mount etc.

Rating

10 reviews.

0 reviews.

8 reviews.

7 reviews.

5 reviews.

43 reviews.
Price

300 Kr

257 Kr

415 Kr
210 Kr
230 Kr

330 Kr

190 Kr

230 Kr

169 Kr

Model
KF06.070
KF06.379
KF06.105
KF06.263
KF06.306
KF06.069
Fits on an A7iii
Great lens adapter. Wasn't sure it it would fit my A7iii but it does. It's a slightly snug fit but does go in. Feels very solidly built and is perfect for my Nikon fit manual focus lens. It does have apaerture adjustment on it but you won't know exactly what aperture you are on, but I've got an aperture ring on my lens so it's fine.
28/05/2018
Well made item
A good fit with my manual focus Nikon AIS lenses. Everything is manual, of course. Doesn't bother me because I started in photography when cameras had a shutter speed dial and that was it. The manually focusing lens had a manual aperture ring.Make sure that you close the aperture dial on the adapter all the way down before shooting or your lens will stay wide open.
08/01/2018
Worked perfectly for A6300 with my nikkor 50 mm and ...
Worked perfectly for A6300 with my nikkor 50 mm and Sigma 70-300mm f/4-5.6 macro. One thing, you need to force to be attached, very tight ?
31/12/2017
Solid, works with G and D lenses
This adapter is bomb proof. Metal mounts at both lens and camera ends, solid, tight tolerances. Aperture ring motion is smooth with nice clicks (but you won't know what your exact f-stop is), and works perfectly with Nikkor G and D lenses. You lose autofocus, but you get access to all that Nikon glass. See pics for examples of D (70-300) and G (85) lenses mounted.
03/11/2017
Five Stars
perfect! works as described. build quality is solid
01/11/2017
These images belong to K&F Concept end users.
There are no faqs for this product.
K&F Concept Nikon G Mount Lens to Sony E Mount Lens Adapter Unboxing and Quick Review (4K HD)
K&F Concept Nikon AI(G) to NEX Adapter - Pemasangan, Pengoperasian, dan Kelebihan
K&F Concept Sony a6000 mount adapter
Adapter
Kamera
NEX
Lins
NIKON
Ringmaterial