Canon EF Objektiv på Sony E Mount Kamera Adapter
262 Kr
330 Kr
20% OFF
Inklusive moms
&fri frakt till Sweden
Tillverkare:

K&F Concept

Köp K&F Concept canon ef objektiv på sony e mount kamera adapter online, Gratis frakt världen över och 30 dagar returgaranti.

KF06.069

Artikelnummer:

KF06.069

262

https://se.kentfaith.com/KF06.069_canon-ef-objektiv-på-sony-e-mount-kamera-adapter
Funktioner
* Tillåt Canon EOS EF, EFS monteringslinser som används på Sony E NEX / Alpha kameraskropp.
* Kompatibel med Sony E NEX / Alpha-kamera inkluderar: Sony NEX-3, NEX-3C, NEX-3N, NEX-5, NEX-5C, NEX-5N, NEX-5R, NEX-5T, NEX-6, NEX-7 , NEX-C3, NEX-F3, NEX-VG10, a7, a7R, a9, a3000, a3500, a5000, a5100, a6000, a6300, a6500, a7S, a7II, a7SII, a7RII, a7R III etc.
* Tillverkad av mässing och aluminium. Stabil, exakt och hållbar konstruktion. Manövrerad. Infinansfokus tillåten.
* För tunga mediumformatlinser, föreslår vi att du använder en telefonsamling och ett stativ för att balansera sin vikt vid fotografering.
* 30 dagar ingen anledning, 12 månaders kvalitetsgaranti, 100% tillfredsställande försäkring.
Shipping
&fri frakt till Sweden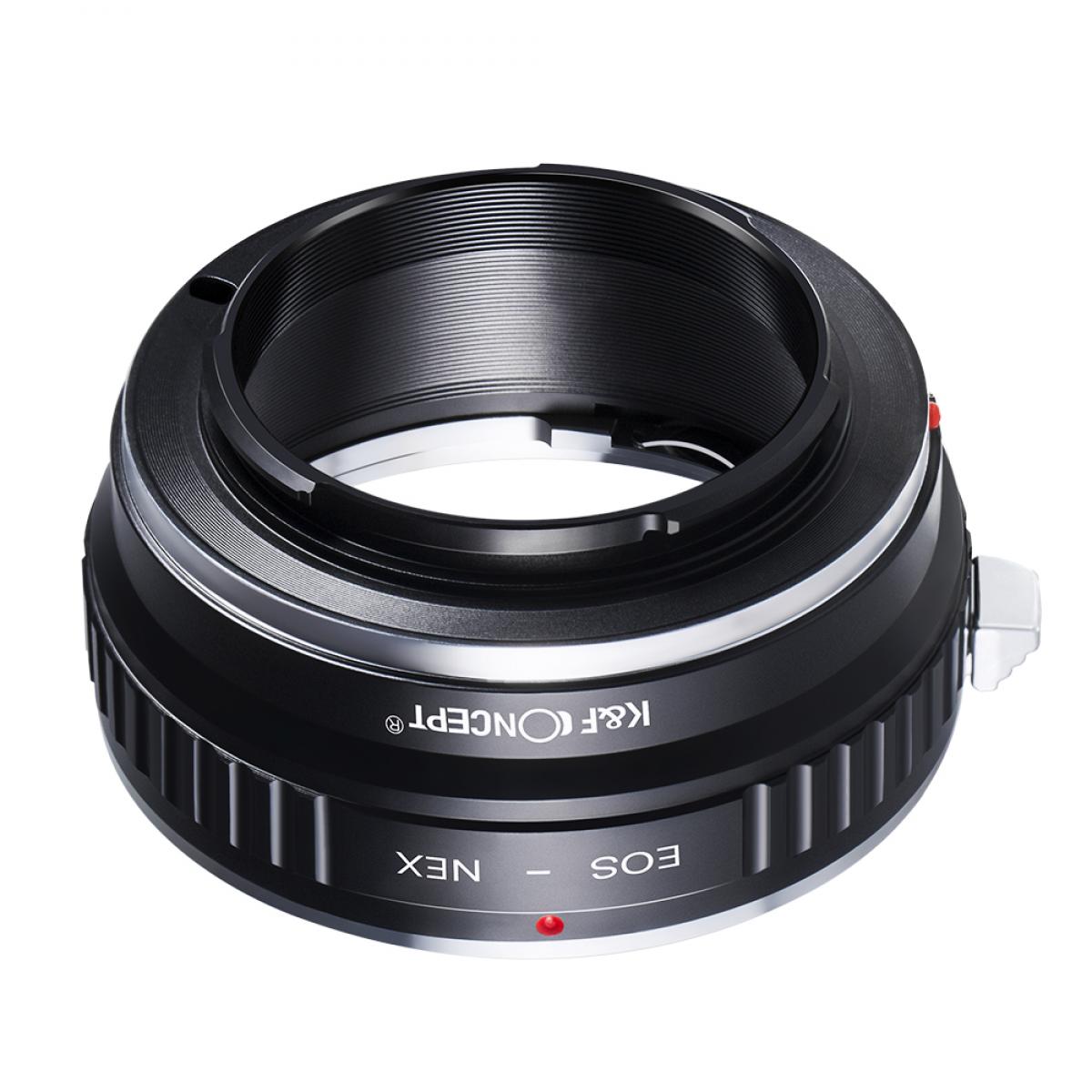 K & F Concept-design och producera komplett utbud av linsadaptrar för att passa linser från Canon, Nikon, Pentax, Olympus, Leica, Contax Yashica, Minolta, Tamron, T2, C-mount, Exakta, M39, M42, Pentacon etc , Nikon, Sony, Fujifilm, Pentax, Micro 4 3, Leica, M42, Cinema C mount etc.

Rating

43 reviews.

21 reviews.

24 reviews.

0 reviews.

4 reviews.

11 reviews.
Price

330 Kr

262 Kr

250 Kr
187 Kr
415 Kr

370 Kr

315 Kr

290 Kr

210 Kr

Model
KF06.069
KF06.106
KF06.061
KF06.386
KF06.309
KF06.147

Kamera

NEX
FX
FX
EOS R
NEX
NIKON
Good quality
My son ordered this and unfortunately as the wrong one so returned it. But!! It is a very good quality product and we are now looking at the correct fitment from the same manufacturers. Yes I would recommend.
01/01/2020
Insane value for money! A must-have!
Having just swapped over to Sony from Canon, after many years of being loyal to Canon and having many of their lenses, I ended up with a few of their cheaper lenses that simply weren't really worth selling as the shipping and hassle would've been more than what the lenses are worth.So I decided to put the lenses to good use with my new A7 III, but I first needed an adapter. Enter this adapter. It's incredible!Sure, it only allows for manual focus, even though my Canon lenses are AF, but who cares? This adapter has allowed me to get back to basics with my camera and enjoy photography, almost at grassroots level. It's so refreshing, especially with photography being my main business.The adapter is built like a tank, and together with its box, it fits comfortably into my camera bag. I don't go anywhere without it.K&F have knocked this one out of the park! If you're in the market for an EF/EF-S to E adapter, this is the one you want!
22/11/2019
Five Stars
Love this product. Works great with my Sonya6300. I mount all my cannon lens on to it perfectly.
01/03/2018
One was a good fit, the other was too tight to fit on my camera.
I ordered two, one for a Sony FS7 and one for a Sony A7s. One of the adapters was tight, but firm and solid. The other was WAY to tight. I had to sand and file down the flanges to even get it on, and I had to sand and file the EF mount side as well (I unscrewed the mount and filed the back-side where the springs are) to get it to fit. Still a little tight, but I imagine with time it will be better.
20/01/2018
Great adapter, solid build and great look
I own a number of legacy lenses that I use on my a6000. I also have a number of no-frills adapters from different brands. While all of them get the job done, K&F is one of my favorite. K&F seems to be a bit pricier than other brands but I like the look and feel of their adapters. Quality metal finish, sturdy feel and easy to use and remove.I used this adapter to connect the Canon 100mm Macro (non-L) to my a6000 before I ultimately sold both the lens and the adapter. The reason I sold both was because I ended up buying vintage macro lenses which had aperture rings. Using EOS lenses that don't have an aperture ring makes it difficult to change the aperture. You have to set the aperture while the lens is mounted on an EOS camera and then mount it onto the adapter. It was a bit cumbersome for my needs. It something to be aware of if you're serious in using EOS lenses on your alpha gear.
18/11/2017
These images belong to K&F Concept end users.
There are no faqs for this product.
Adapter
Kamera
NEX
Lins
EOS
Ringmaterial