M42 Objektiv på Sony E Mount Kamera Adapter
Tillverkare:

K&F Concept

Köp K&F Concept m42 objektiv på sony e mount kamera adapter online, Gratis frakt världen över och 30 dagar returgaranti.

KF06.067

Artikelnummer:

KF06.067

190

https://se.kentfaith.com/KF06.067_m42-objektiv-på-sony-e-mount-kamera-adapter
Köp 2+ objekt får

10% rabatt

!
Funktioner
• Tillåt M42-monteringslinser som används på Sony E NEX / Alpha-kamerans kropp.
• Kompatibel med Sony E NEX / Alpha-kamera inkluderar: Sony NEX-3, NEX-3C, NEX-3N, NEX-5, NEX-5C, NEX-5N, NEX-5R, NEX-5T, NEX-6, NEX-7 , NEX-C3, NEX-F3, NEX-VG10, a7, a7R, a9, a3000, a3500, a5000, a5100, a6000, a6300, a6500, a7S, a7II, a7SII, a7RII, a7R III etc.
• Tillverkad av mässing och aluminium. Stabil, exakt och hållbar konstruktion. Manövrerad. Infinansfokus tillåten.
• För tunga mediumformatlinser, föreslår vi att du använder en telefonsamling och ett stativ för att balansera sin vikt vid fotografering.
• 30 dagar ingen anledning, 12 månaders kvalitetsgaranti, 100% tillfredsställande försäkring.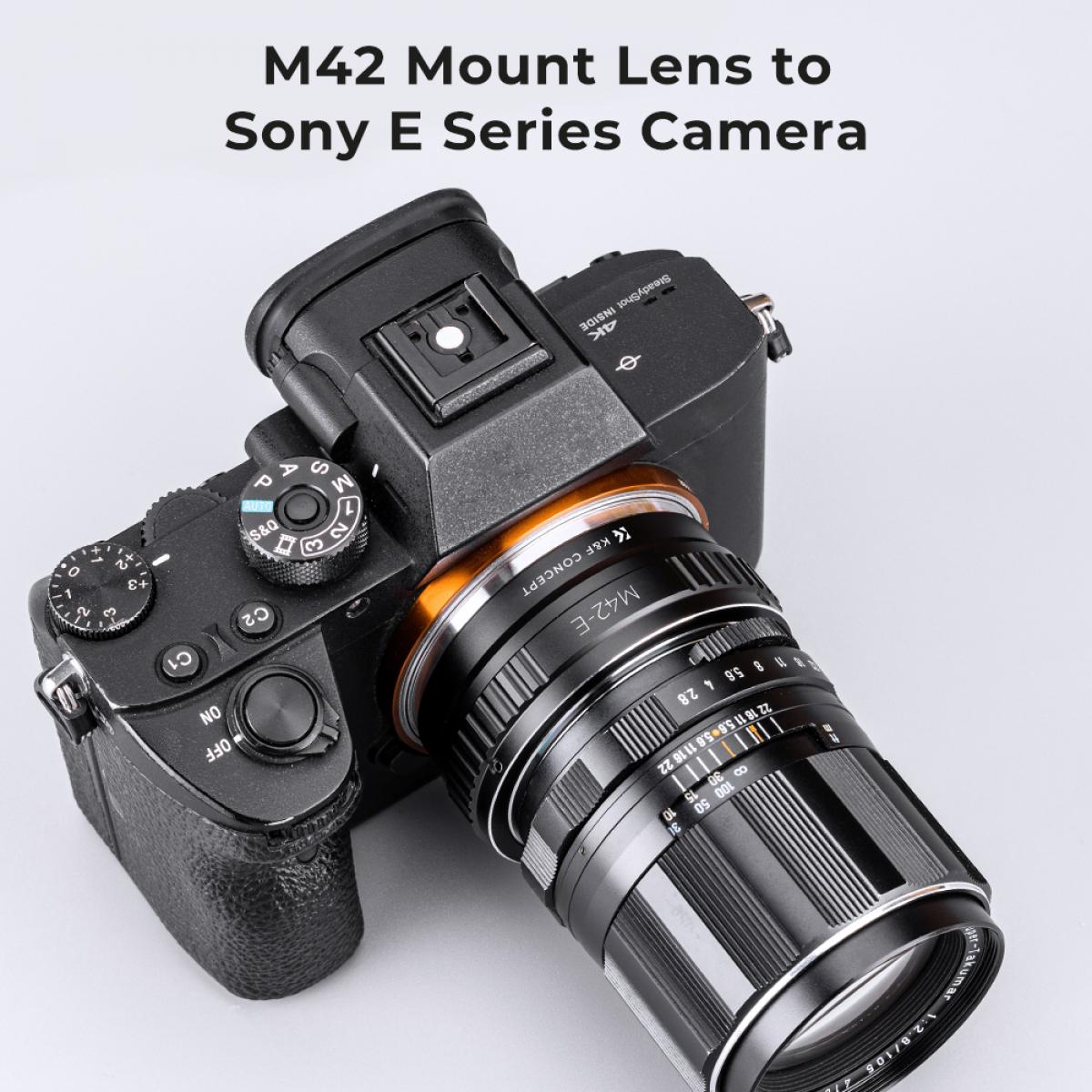 K & F Concept-design och producera komplett utbud av linsadaptrar för att passa linser från Canon, Nikon, Pentax, Olympus, Leica, Contax Yashica, Minolta, Tamron, T2, C-mount, Exakta, M39, M42, Pentacon etc , Nikon, Sony, Fujifilm, Pentax, Micro 4 3, Leica, M42, Cinema C mount etc.

For the price of this unit and a second hand lens you have a very nice set up for very little money
Works perfectly on the Sony Alpha A6000 as it should.This attachment allows you to use the old M42 screw lenses with the modern Sony E-Mount cameras however bear in mind the auto focus will no longer work while the lens is attached and you will have to use the focus ring on the lens itself.Ive used it in conjunction with a Carl Zeiss Tessar 50mm and it has produced some lovely sharp photos.For the price of this unit and a second hand lens you have a very nice set up for very little money
16/04/2017
90% perfection
Really well made and so very fine as a design item. Works really well. Fits really well. The only weakness is the glossy internal black finish that reflects some light sometimes and creates glare in some images. Paint your barrel internal shaft matt black K&F! C'mon! I spray painted the internals after taking it apart. It only takes 30 minutes. Taking into account a top quality adapter tears your money for over £100 this is a very good adapter if you are able to paint the insides. And it is incredibly heavy, but it feels superb.
08/05/2020
Sturdy mount, can't focus to infinity.
I was surprised with the build quality of this adapter, it being very good!However, I use a Fujinon 55mm f/1.8 manual lens with this on a Sony A6500, and I cannot focus to infinity.This is because the adapter needs to hold the lens ever-so-slightly closer to the sensor.I know it is not a problem with the lens as it focuses to infinity just fine on my actual M42 mount film camera.Any focus closer than infinity works just fine, it's just a little frustrating that I can't use this for landscape / long shots.
28/06/2019
Good
Impressive quality. Not used too much but seems alright, easy to set-up.
15/05/2019
perception of a good value for the cost.
perception of a good value for the cost.
04/04/2019
These images belong to K&F Concept end users.
A
K&F Concept M42 to Sony E lens mount adapter you are asking, Sony A6400 camera mount is E, so this fits you needs, please trust to purchase.
A
Any lens that use the M42 size screw in mount. The only other screw mount is M39 and these won't fit, they would need a different adaptor. They will invariably be vintage lenses and you will only be able to use them in the aperture priority or manual modes, stopping town the iris when metering. Search on EBay for "M42 lens", that will give you an idea of what you can find.
K&F M10101 M42 Lenses to Sony E Lens Mount Adapter
Adapter
Kamera
NEX
Lins
M42
Ringmaterial
Comparison of similar products
Rating

54 reviews.

19 reviews.

5 reviews.

1 reviews.

103 reviews.

9 reviews.
Price
190 Kr
210 Kr

330 Kr

190 Kr

300 Kr

260 Kr

260 Kr

231 Kr

260 Kr

210 Kr

Model
KF06.067
KF06.089
KF06.306
KF06.083
KF06.109
KF06.088