62 mm ND8 (3-stopp) ND-linsfilter, HD-fast neutraltäthetsfilter med 18-lager dubbelsidig belagd, ultratunn ram Importera optiskt glas Nano-X-serien för kameralins
262 Kr
315 Kr
Inklusive moms
Tillverkare:

K&F Concept

Köp K&F Concept 62 mm nd8 (3-stopp) nd-linsfilter, hd-fast neutraltäthetsfilter med 18-lager dubbelsidig belagd, ultratunn ram importera optiskt glas nano-x-serien för kameralins online, Gratis frakt världen över och 30 dagar returgaranti.

KF01.1511

Artikelnummer:

KF01.1511

262

https://se.kentfaith.com/KF01.1511_62-mm-nd8-3-stopp-nd-linsfilter-hd-fast-neutraltäthetsfilter-med-18-lager-dubbelsidig-belagd-ultratunn-ram-importera-optiskt-glas-nano-x-serien-för-kameralins
Köp 2+ objekt får

10% rabatt

!
Funktioner
• 1 Huvudsyftet med att använda ND-linsen är att förhindra överexponering. Om ljuset är för starkt är det svårt att välja en längre slutartid att ta. För närvarande använder du ND-linsen för att minska ljuset som kommer in i linsen och du kan använda en långsammare slutare för att fotografera. Om du till exempel behöver fotografera utomhus i starkt solljus eller om du behöver använda en längre exponeringstid under normala ljusförhållanden och skjuta vattenfall med lång slutartid för att visa speci
• 2 KF: s ND-filter blockerar effektivt mer ljus, stör sökaren, garanterar kvaliteten på fotografering och kan spela en viss dammtät och vattentät funktion, vilket är mycket lämpligt för fotografering av landskap.
• 3. Filtrets material är optiskt glas av högsta kvalitet, som antar dubbelsidig förstärkt flerskiktsbeläggning, vilket effektivt kan minska reflektionen på filterytan. Det minskar kraftigt bländningen som orsakas av reflexionen av den yttre linjen hos den långa exponeringslinsen och garanterar förstklassig bildkvalitet.
• 4. Slip- och poleringsteknik används på båda sidor för att balansera den ljusgenomträngande banan och se till att bildens skärpa inte skadas.
• 5. Eftersom linsen läggs till linsens främre ände är det viktigare att vara uppmärksam på skyddsprestanda än linsen. Filterets viktigaste skyddsprestanda är att ha dubbelsidig vattentät prestanda. Ytan utsätts för speciell vattentät behandling. Om du av misstag stänker vatten På filtret förblir vattendropparna fortfarande stelna och sprids inte, vilket är lättare att bära och rengöra.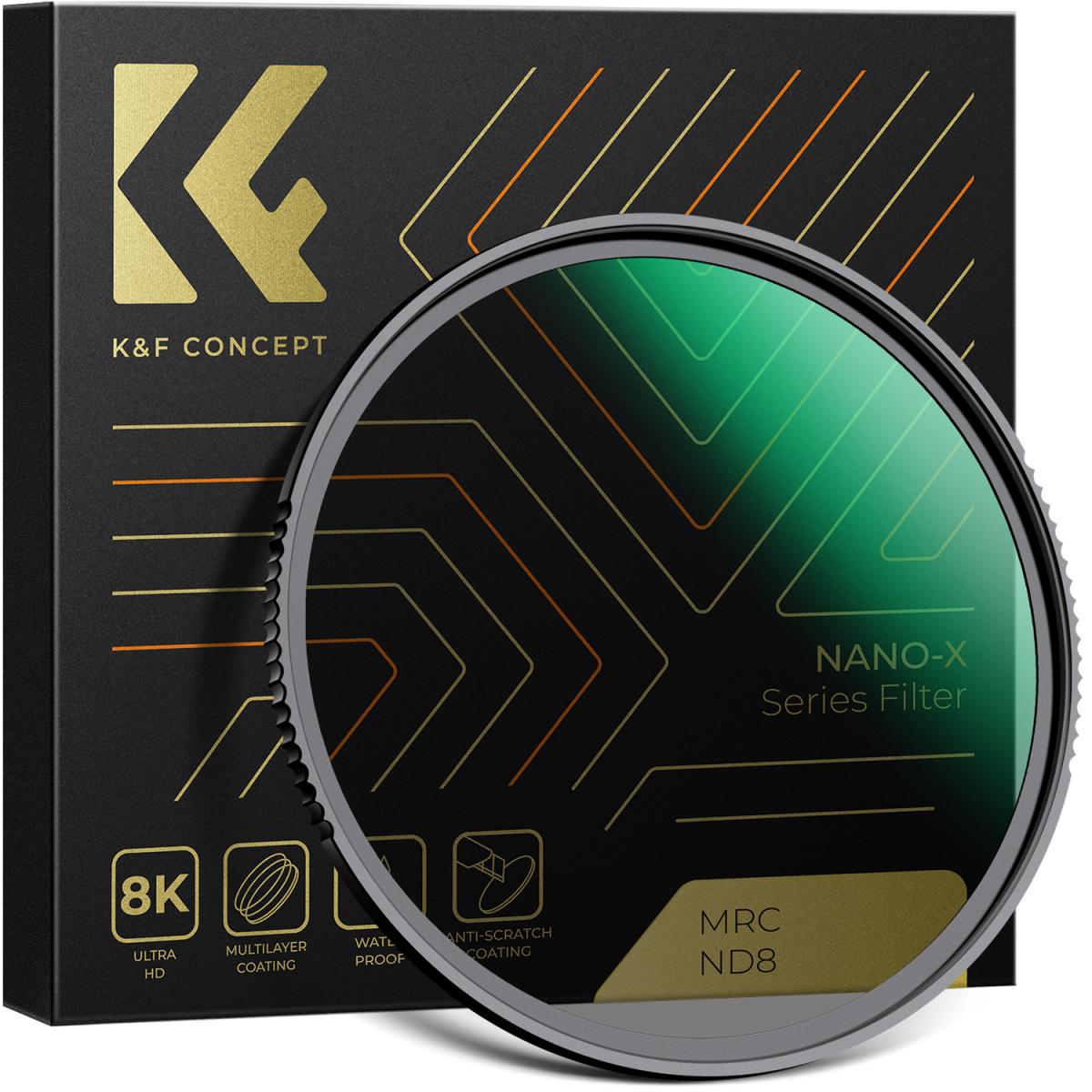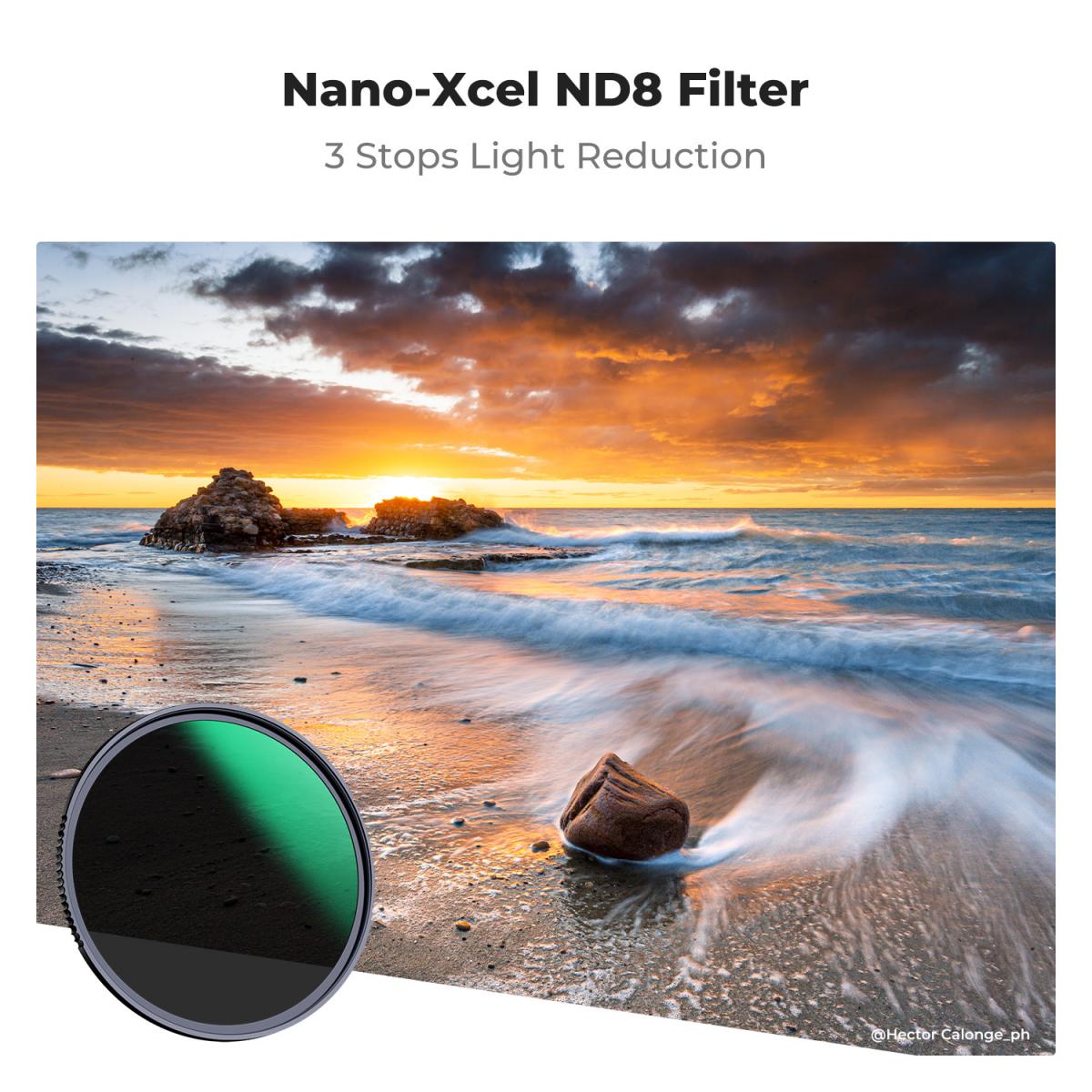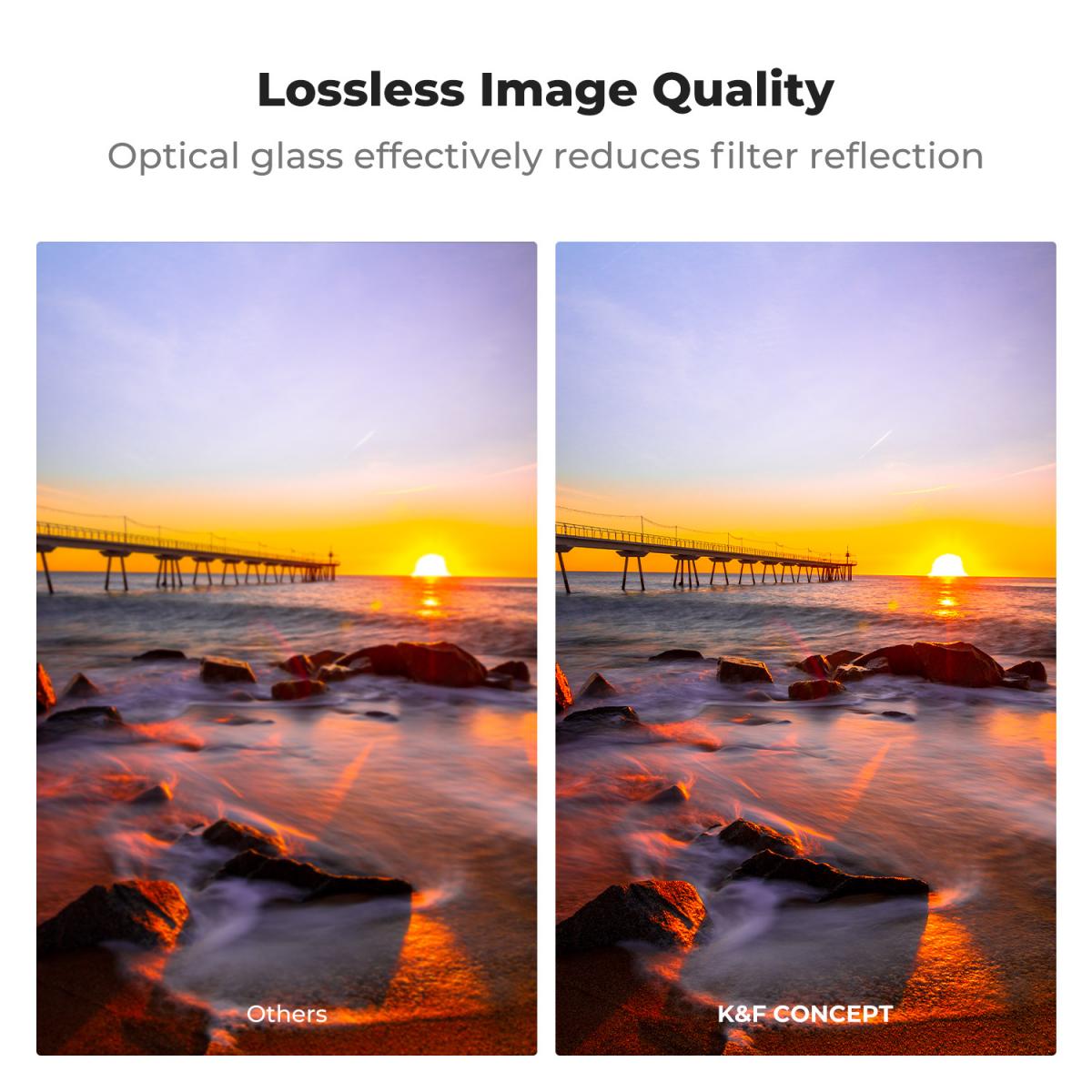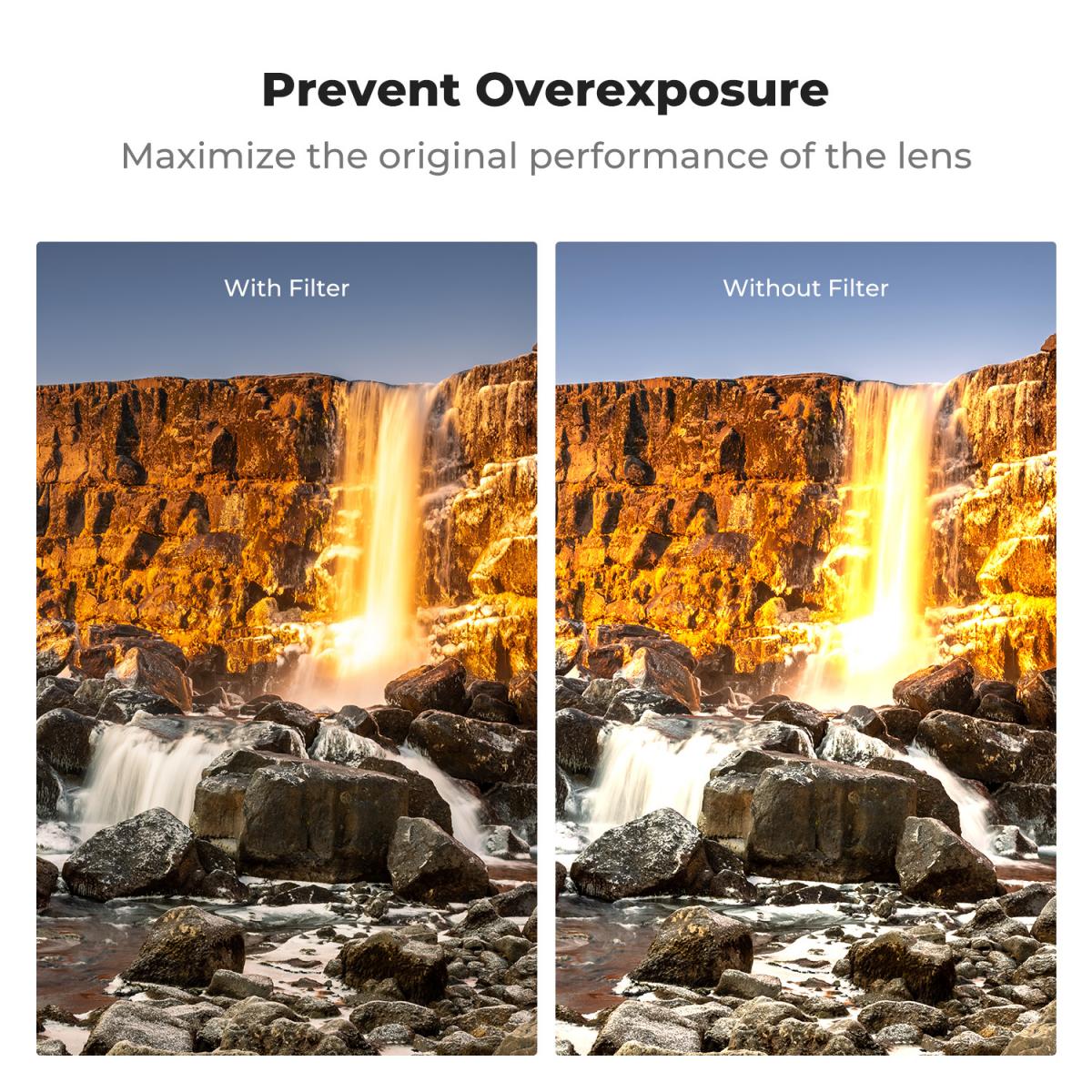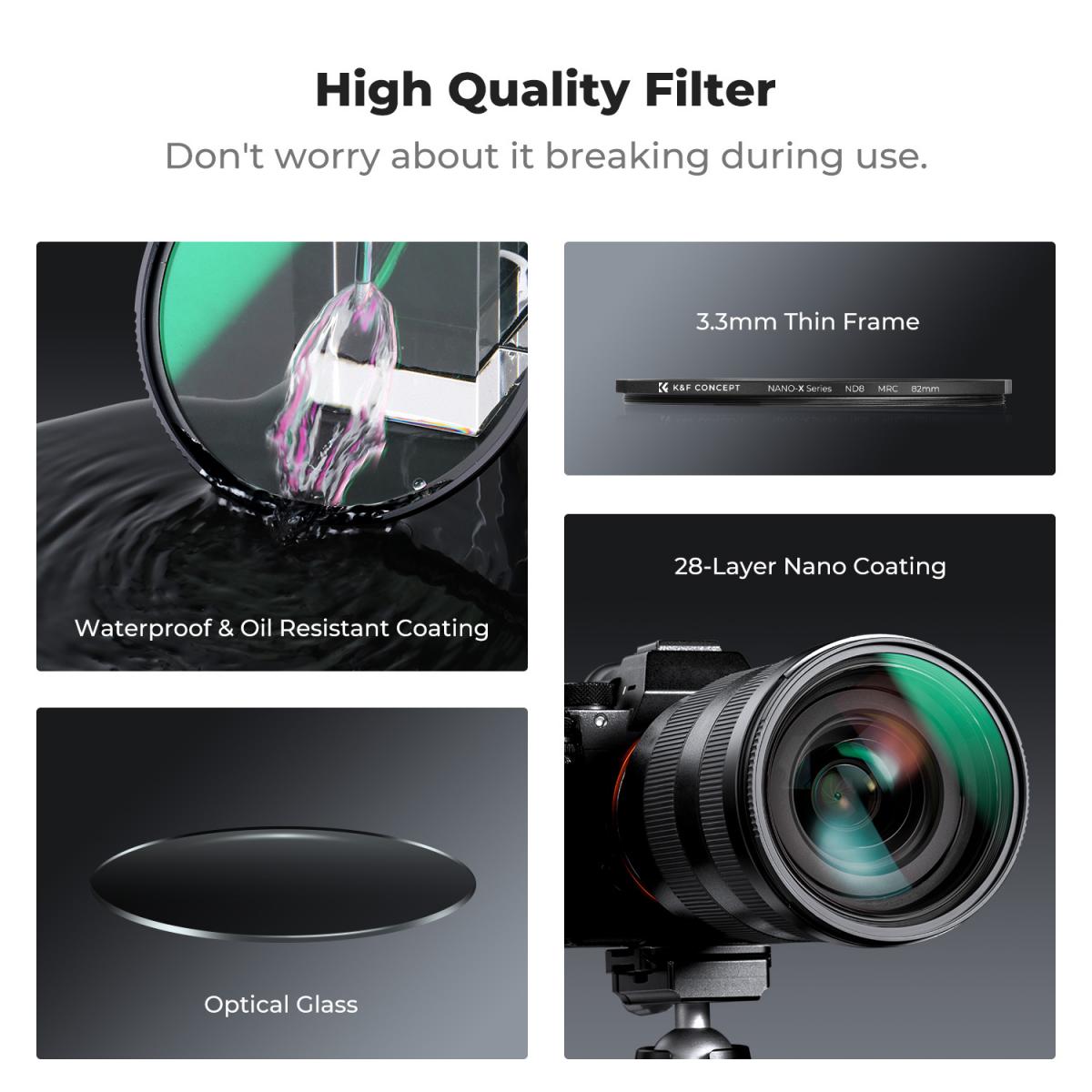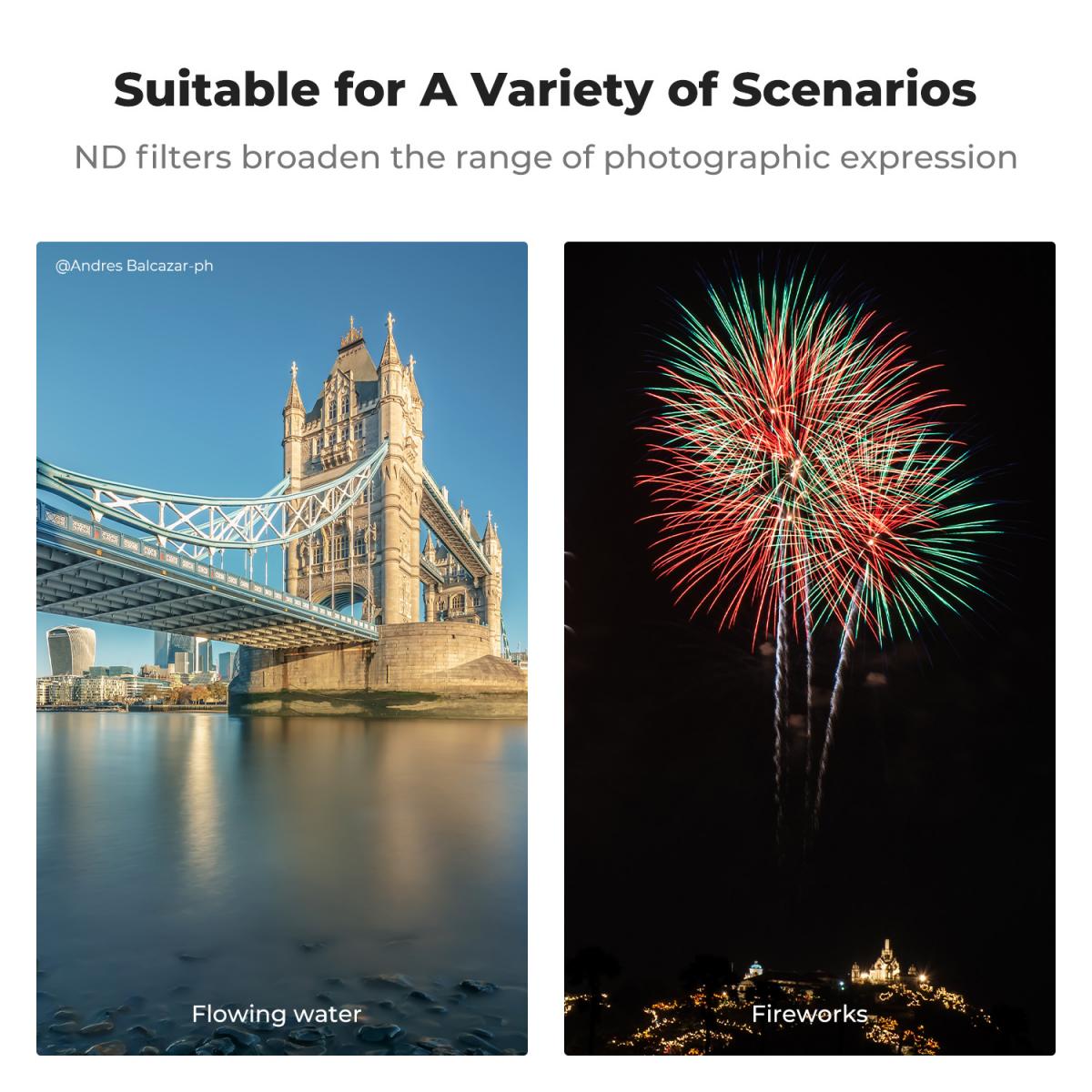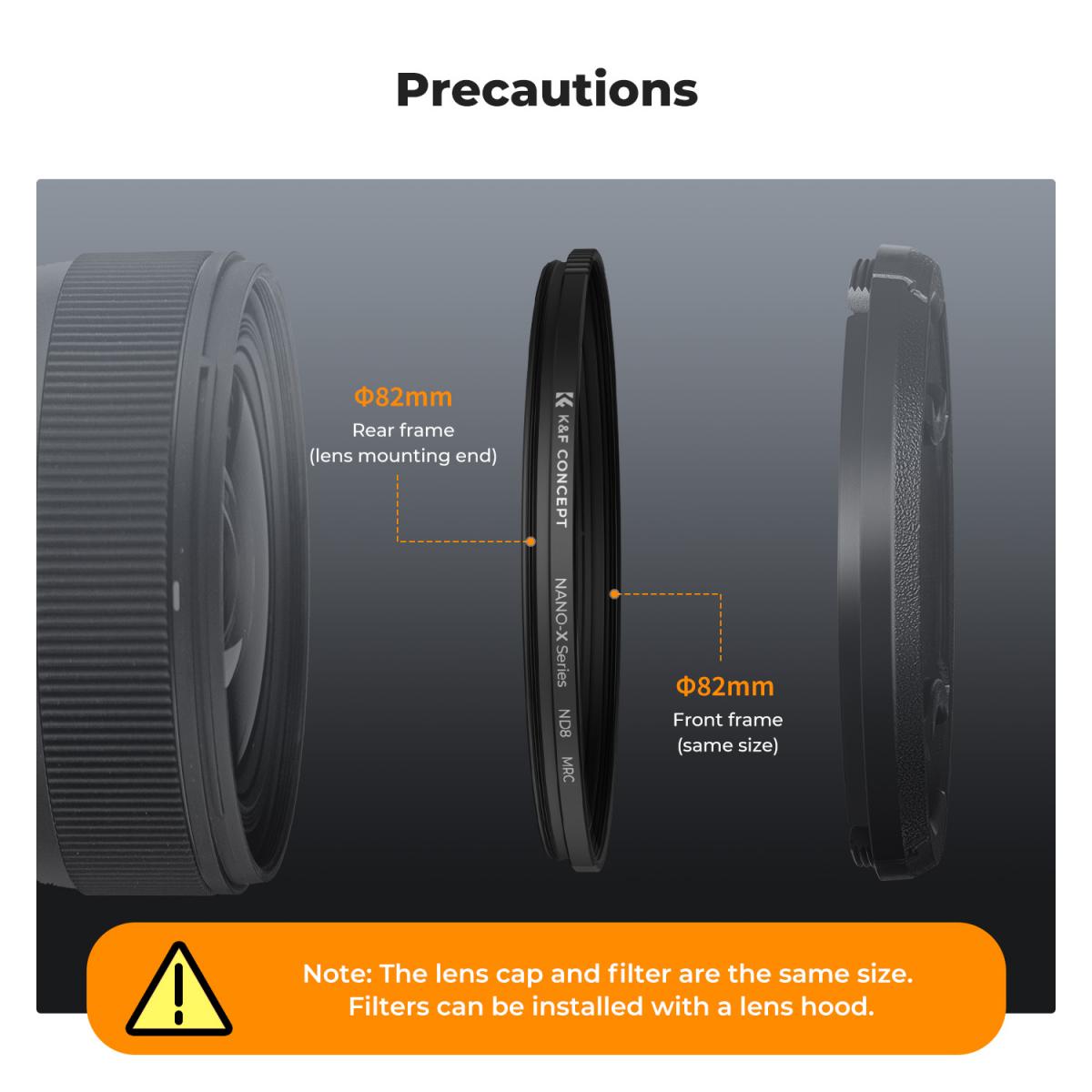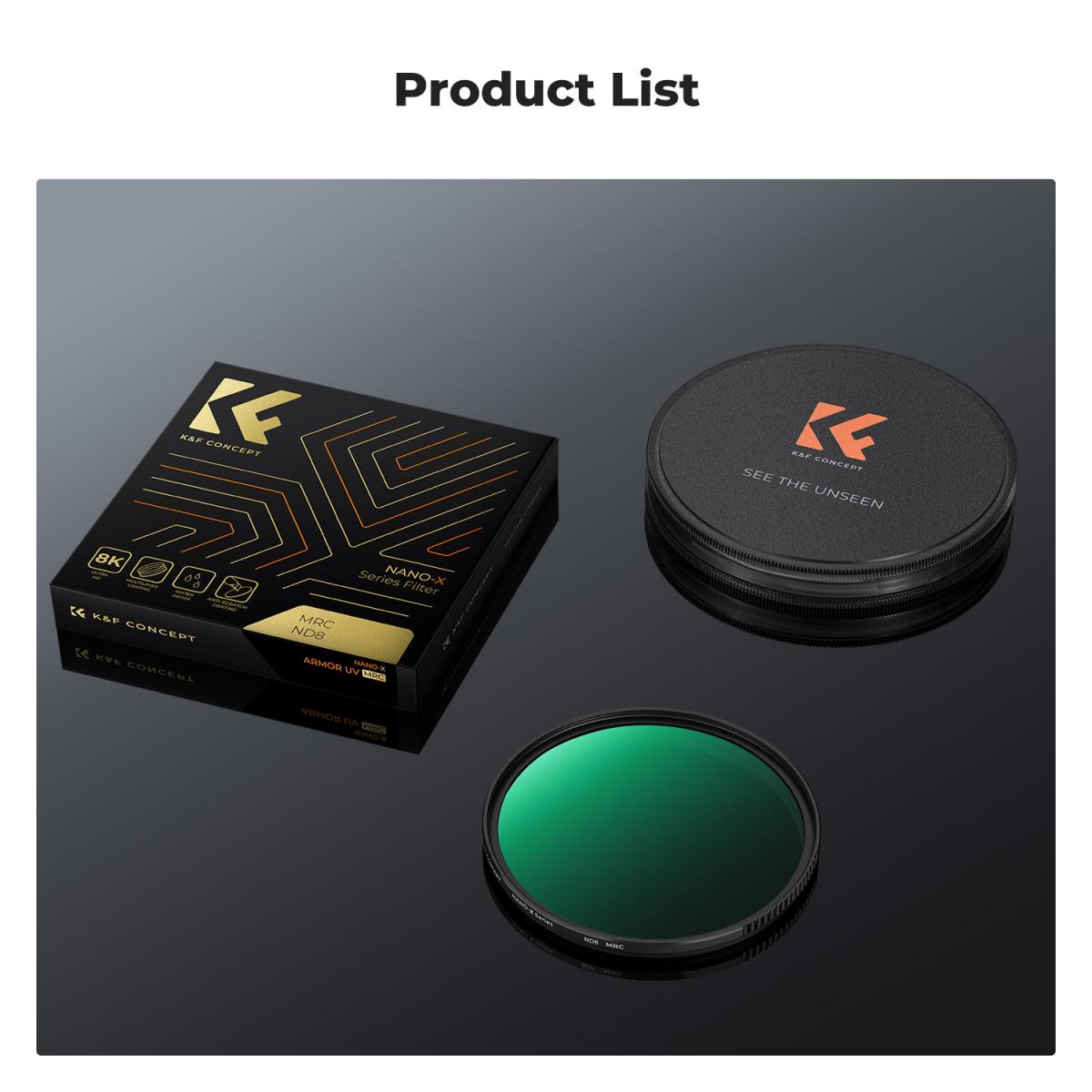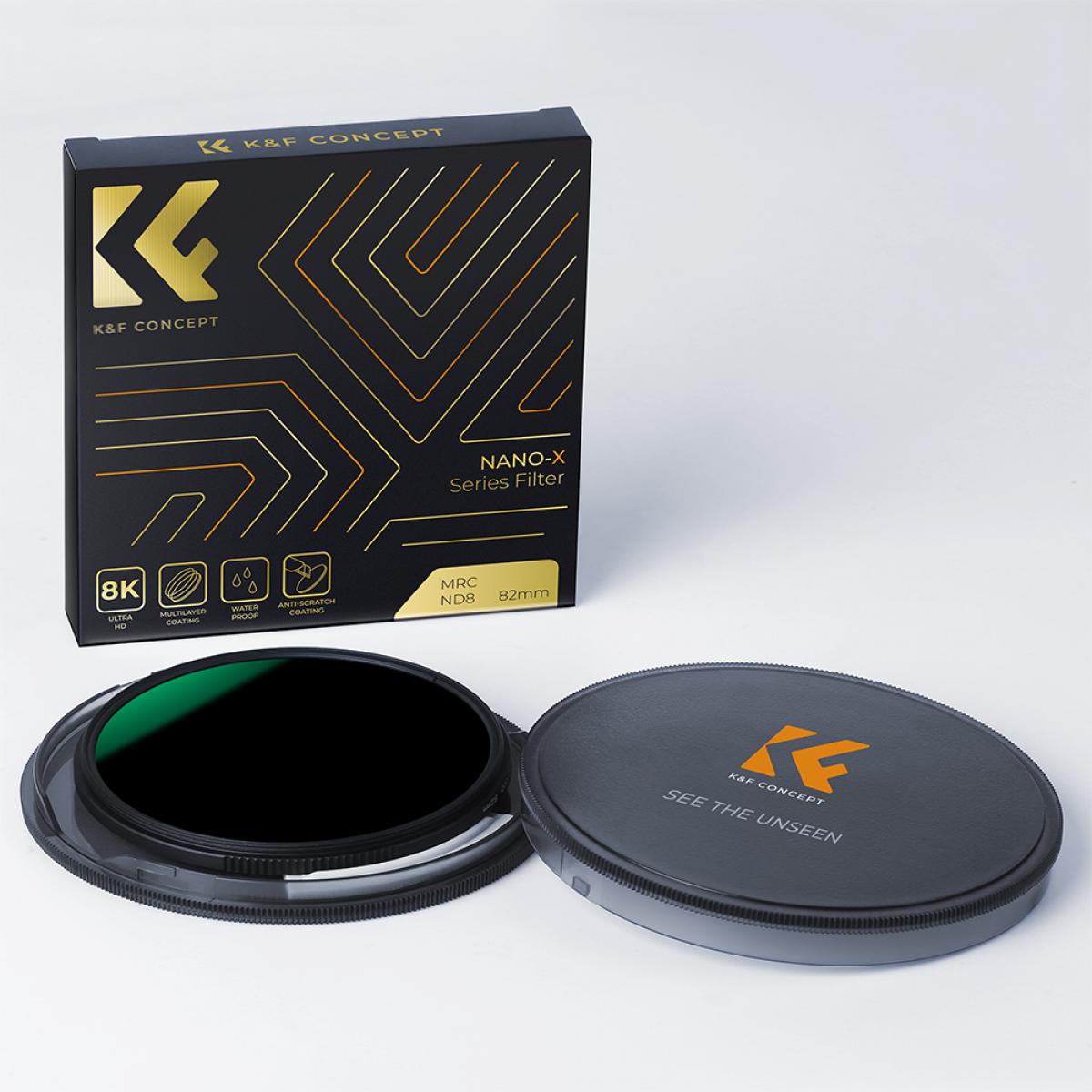 The ND8 filter serves its purpose and darkens the image slightly. This allows longer exposure times.

Unfortunately, the filter comes in a box that is designed for different filter diameters. This takes up more space than necessary and does not make it easy to take care of the filter in every situation.
25/08/2021
As a photographer, I try really hard to make sure I'm only using gear that is reliable. K&F has done a great job of being a reliable company for budget-friendly camera gear. I have some of their other pieces of equipment and I continue to be impressed by both their dedication to superior build quality and attention to detail in their products. I found that the filter screwed right onto my lens without any issues and I was also able to remove it without any problems. Unfortunately, I wasn't able to capture a long-exposure because I don't live near any waterfalls and at the time when I got this filter, the weather really wasn't cooperating with me much. I did, however, hold the filter up to the lens without screwing it onto the lens so that I could see the difference between the image with the filter and without. With this type of test, you can clearly see a correctly exposed image and one that is darkened quite a bit with showing only the 'hot' spots of light in the photo. I did take a few shots with the filter installed and I noticed that there was no edge vignetting issues and because the glass is high-quality, I didn't notice any ghosting either. All in all, this is a really nice option for a budget-friendly ND lens filter.
17/08/2021
Decent coatings and color rendition. No noticeable color cast.
14/07/2021
There are no faqs for this product.
Comparison of similar products
Rating

5 reviews.

2 reviews.

18 reviews.

39 reviews.

0 reviews.

0 reviews.
Price
262 Kr
626 Kr
149 Kr
253 Kr

542 Kr

487 Kr

324 Kr

291 Kr

Model
KF01.1511
KF01.1321
KF01.K58
SKU0129
SKU1547
KF01.992

Storlek

55mm
58mm
77 mm
49mm

Genomskinlighet

∕
0.94
∕
∕

Multi-Beläggning

√
√
√

Antireflektion

√
√

Vattentät

√
√

Reptålig

√
√

Hd

√
√

Filtermaterial

Optiskt glas
Optiskt glas
Optiskt glas
Schott B270

Mönster

√
√
√

Filtrets Tjocklek

9,3 mm
3,3 mm
7.0mm
5.5mm

Form

Cirkel
Cirkel
Cirkel
Circle

Ringmaterial

Flygaluminiumlegering
Flygaluminiumlegering
Flygaluminiumlegering
Aviation aluminum alloy