XV37 67mm Ultratunn Variabel Justerbar ND2 - ND32-Filter Gradvis Blekning Neutral Density Lens Filter Nanobeläggning Vattentät No Punkt X Svart X-Problem
442 Kr
535 Kr
17% OFF
Inklusive moms
Tillverkare:

K&F Concept

K&F ultratunna variabel justerbara gradvis bleknande neutrala densitetsfilter ND2 ND4 ND8 ND16 till ND32 Linsfilter NO punkt X svart X-problem

KF01.1061

Artikelnummer:

KF01.1061

442

https://se.kentfaith.com/KF01.1061_67mm-nd2-nd32-variabelt-nd-filter-18-lager-multi-coated-glass
Funktioner
* 【Ingen mörk kors på bilder】Säg adjö till mörkrets kors på bilder, K&F använder banbrytande teknik du kommer att säga adjö till denna vanliga fråga med vidvinkellinser och variabla ND-filter. På grund av uppdateringen av produktens paket skickas den nya och den gamla versionen slumpmässigt.
* 【Material】 ND-filter: Tillverkad av färdiga professionella optiska glasögon istället för optiskt harts. minskar intaget av ljus utan att påverka den totala färgbalansen. För detta 67mm ND-filter bör linslocket /huven vara 67mm.
* 【NANOTEC】Vår optiska ingenjörer utvecklade ny Nano-beläggningsskiktsteknik, vattentät, reptålig, antireflekterande grön beläggning, effektivt förhindra från olja, fingeravtryck, repa, skydda värderad lins.
* 【Professionell design】ultra slim fälg design förhindrar vidvinkelvinjettering. Extra tuff aluminiumram för luftfart som säkerställer hållbarhet och förebyggande av störning.
* 【NOTE】Dnr filtersats är kompatibel med alla 67 mm linser. Kontrollera kamerans linsgängstorlek (vanligtvis markerad någonstans på linspipan eller tryckt under linslocket) innan du beställer. Talet föregås alltid av en symbol med "ø" (diameter).
ND FILTER
Minskar mängden ljus som kommer in i linsen, vilket minskar kamerans slutartid. Användbar för situationer där rörelsesutsläpp måste skapas (floder, vattenfall, flyttande personer) eller stora öppningar måste användas med blixt för att undvika överexponering.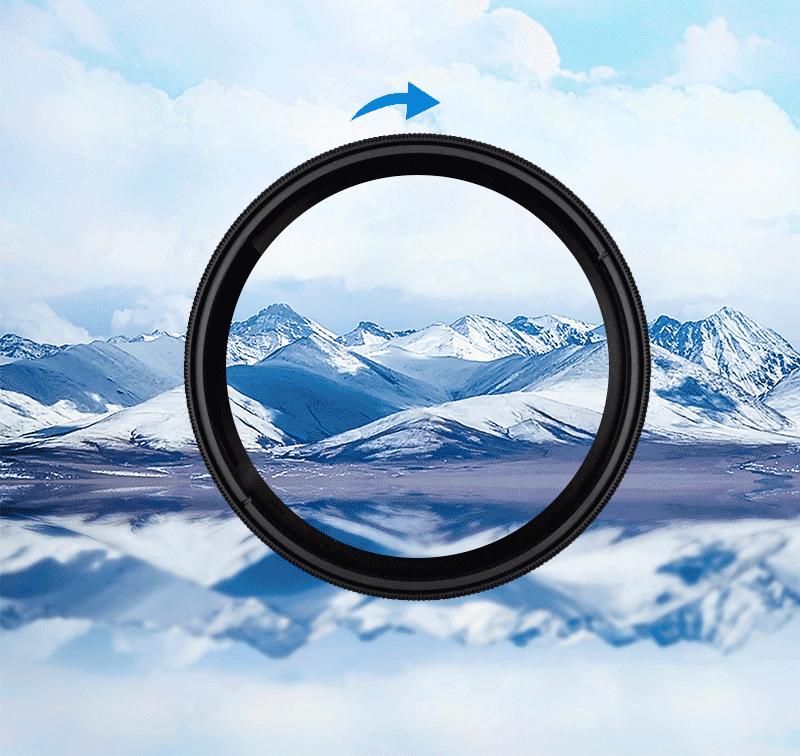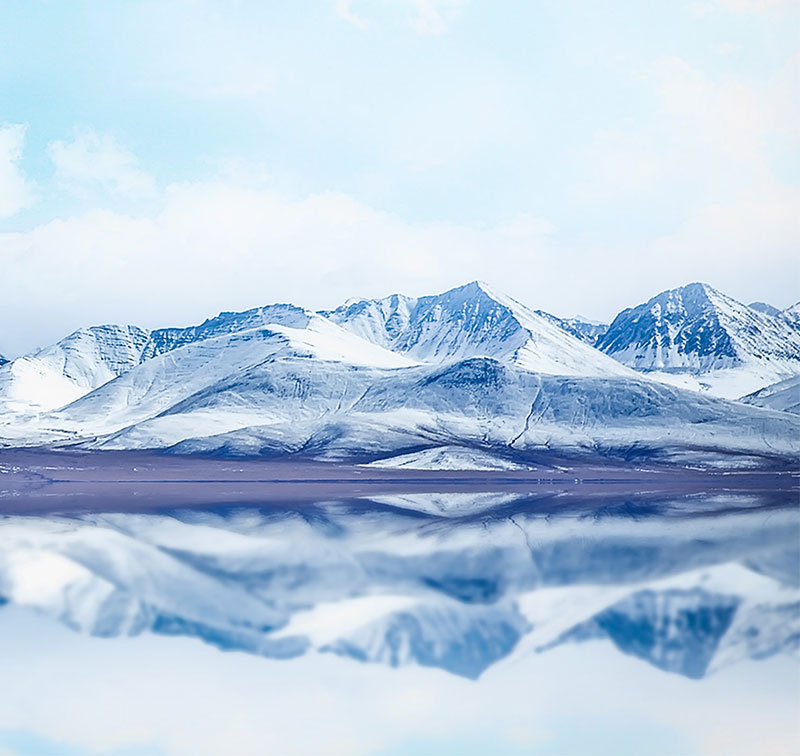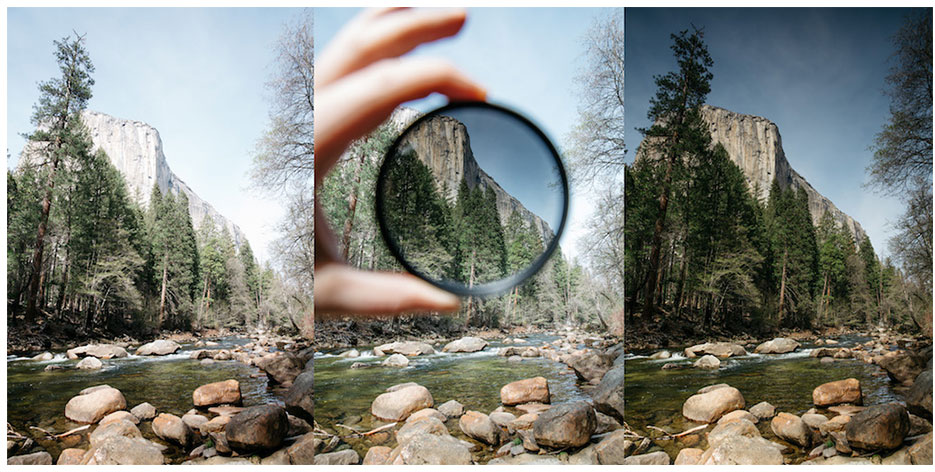 Utan ND Filter
Använd Kontrast
Med ND Filter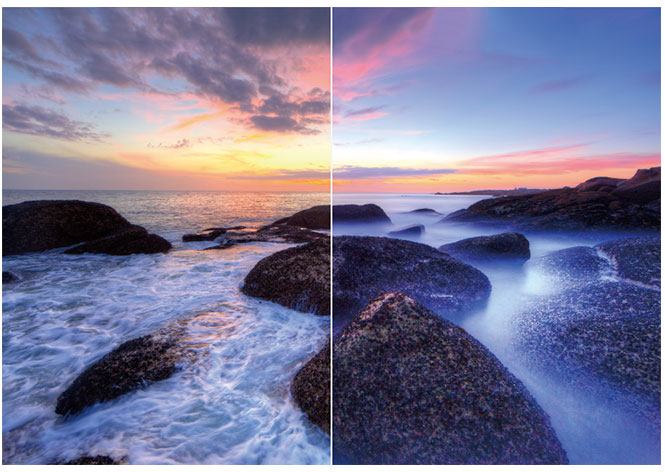 Utan ND Filter
Med ND Filter
Aktiverar långsamma slutartider för att registrera rörelse i ämnen som vattenfall, vilket ger en silkeslen påverkan på rinnande vatten.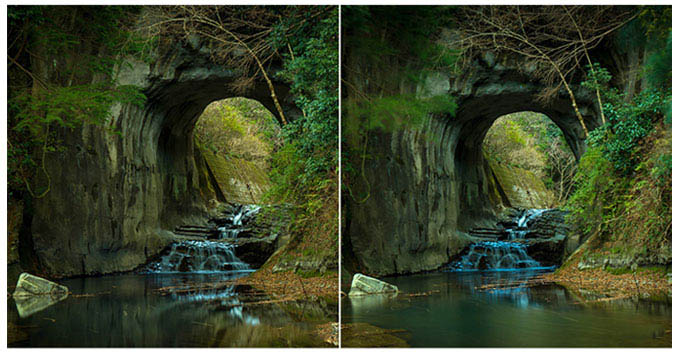 Utan ND Filter
Med ND Filter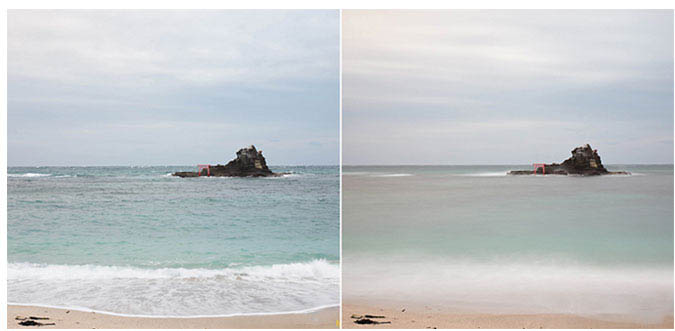 Utan ND Filter
Med ND Filter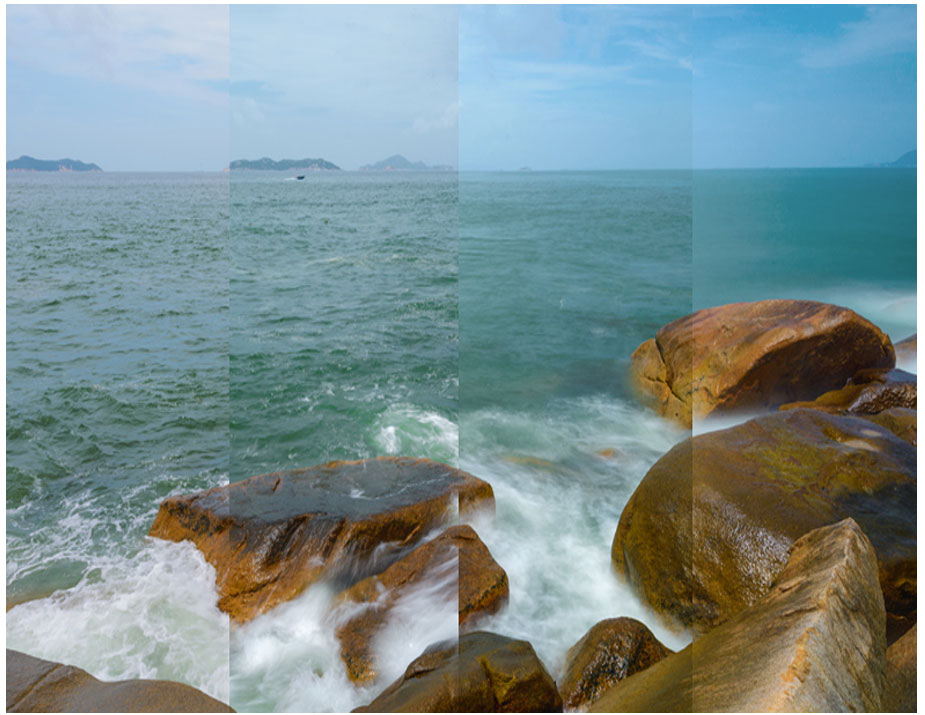 INGEN ND
ND8
ND64
ND1000

Inget filter
ND2
ND4
ND8
ND16
ND32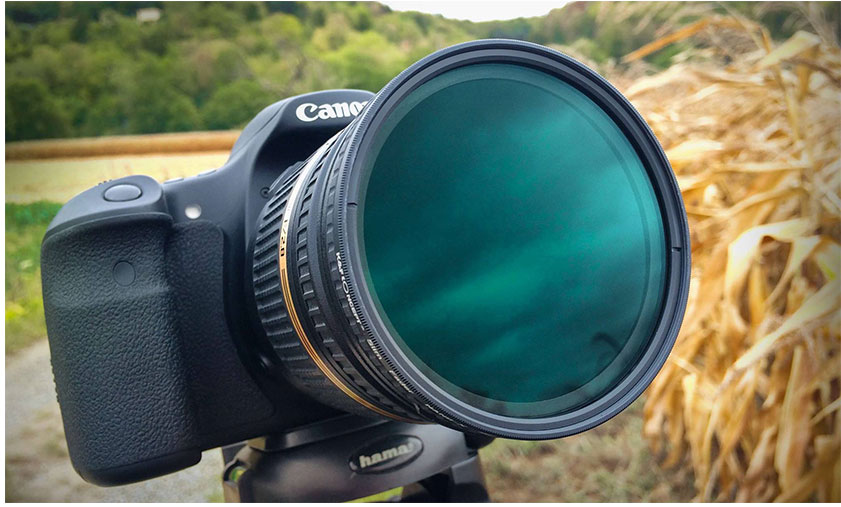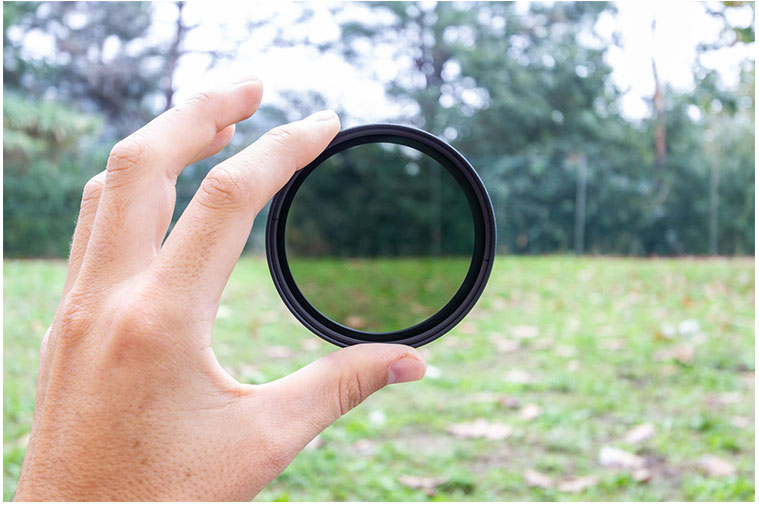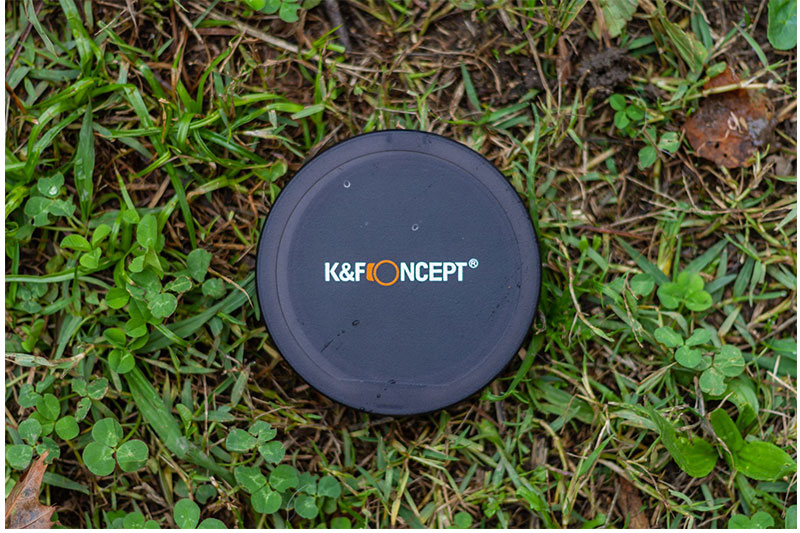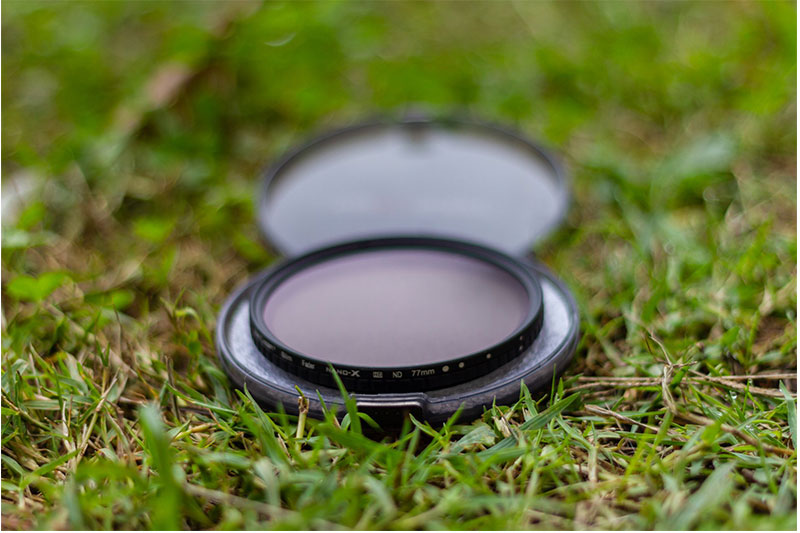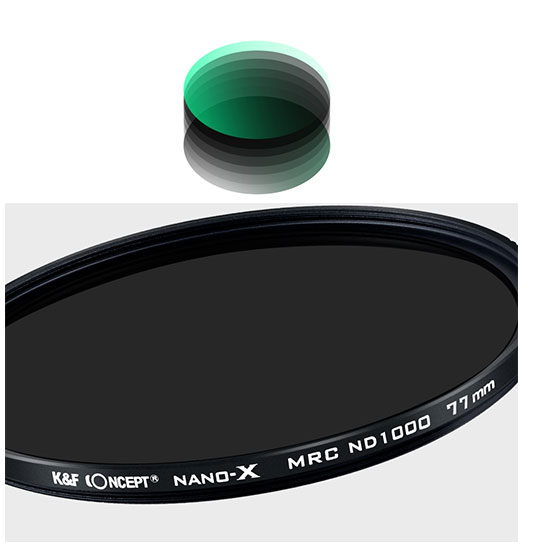 Flera skikt nanometerbeläggning
Reduktion av reflektion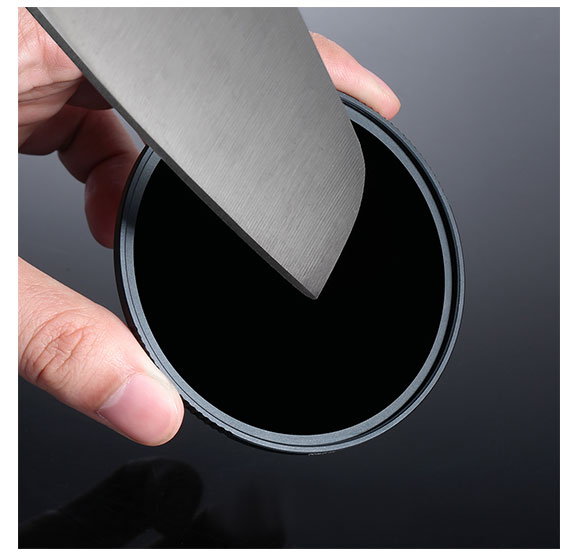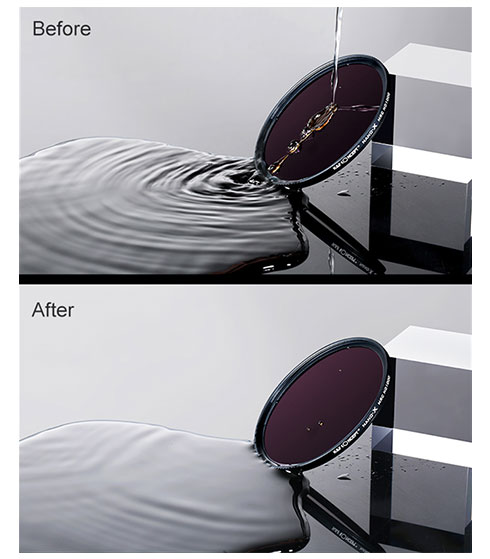 Nanometerbeläggning
Medger långsamma slutartider som kan användas för att registrera rörelse i ämnen som vattenfall, vilket ger en silkeslen effekt på flytande vatten.
NDnumber
Optisk densitet
f-stop reduktion
Fraktionell transmittans
0
0
100%
1
ND2
0,3
1
50%
0,5
ND4
0,6
2
25%
0,25
ND8
0,9
3
12,50%
0,125
ND16
1,2
4
6,25%
0,0625
ND32
1,50
5
3,13%
0,03125
ND64
1,8
6
1,56%
0.015625
ND100
2
. 6 2 / tre
1%
0,01
ND128
2,1
7
0,78%
0.0078125
ND256
2,4
8
0,39%
0.00390625
ND400
2,6
. 8 2 / tre
0,25%
0,0025
ND512
2,7
9
0,20%
0,001953125
ND1024 / ND1000
3
10
0,10%
0,001
ND2048
3,3
11
0,05%
0,000488281
ND4096
3,6
12
0,02%
0,000244141
ND6310
3,8
12 är två / tre
0,02%
0,000158489
ND8192
3,9
13
0,01%
0.00012207
ND10000
4
13 är . Ett / tre
0,01%
0,0001
ND100000
5
16 2 / tre
0,00%
0,00001
Rating

29 reviews.

2 reviews.

3 reviews.

8 reviews.

5 reviews.

1 reviews.
Price

535 Kr

442 Kr

481 Kr

370 Kr

535 Kr

412 Kr

463 Kr

571 Kr

381 Kr

540 Kr

360 Kr

Model
KF01.1061
KF01.1058
KF01.1060
KF01.1062
KF01.1162
KF01.1163

Storlek

67mm
52mm
62mm
72mm
37mm
40.5mm

Genomskinlighet

∕
∕
∕
∕
∕
∕

Multi-Beläggning

√
√
√
√
√
√

Antireflektion

√
√
√
√
√
√

Vattentät

√
√
√
√
√
√

Reptålig

√
√
√
√
√
√

Hd

√
√
√
√
√
√

Filtermaterial

Optical glass
Optical glass
Optical glass
Optical glass
Optiskt glas
Optical glass

Mönster

√
√
√
√
√
√

Filtrets Tjocklek

7.3mm
7.3mm
7.3mm
7.3mm
7,3 mm
7.3mm

Form

Circle
Circle
Circle
Circle
Cirkel
Circle

Ringmaterial

Aviation aluminum alloy
Aviation aluminum alloy
Aviation aluminum alloy
Aviation aluminum alloy
Flygaluminiumlegering
Aviation aluminum alloy
Great variable ND Filter
Amazing this variable ND filter from K&F. One of the things that immediately caught my attention was having a minimum and maximum stop, as opposed to some endlessly rotating filters, and being lightweight. I bought the 67mm filter to use on my new Tamron 28-75 2.8 mounted on a Sony A7 III and the quality is great, in the images I used the filter I noticed no quality loss or color change. The "X" cross didn't appear at any time along the course. And the packing is very usefull to store when not in use.It is incredibly useful for shooting outdoors with sun to keep the shutter correct and not overly high. It also serves to be able to use a larger aperture and thus blur the background of the image further.It is possible to use with the lens hood though if required although not as practical.
31/08/2019
amazing quality
in past i got k&f ND filters and i wasn't happy about them because the had horrible purple colour cast what i couldn't get ride with photoshop, they were cheap. about £10 for 3 different ND filters with pouch. yeah... price does matter))) lol)) this one is NOTHING close to those what i use to have. it feels like i had ford ka and now i have ford mustang)))ok...i use 70-200mm is f4 and 10-18mm both have 67mm it's really easy to change from ND2 to ND32 don't need to unscrew your ND filter from lens, just spin the circle.there is NO COLOUR CAST. what is most important thing in ND filter. i would say i bought Nisi quality ND filter for twice less than Nisi.comes in hard storage case not pouch. so when you throw your ND filter in your camera bag , you don't have to worry about that it will smash. i would definitely buy it again.
18/01/2020
Good value for money
Filters as described. Great experience with this product. Highly recommend.5* service
31/07/2019
Very happy with it
I am a videographer and I can't compare this against some of the more high end filters but I am happy with the colour it is producing especially on skin tones
02/02/2021
These images belong to K&F Concept end users.
Filter
Storlek
67mm
Genomskinlighet
∕
Multi-Beläggning
√
Antireflektion
√
Vattentät
√
Reptålig
√
Hd
√
Filtermaterial
Optical glass
Mönster
√
Filtrets Tjocklek
7.3mm
Form
Circle
Ringmaterial
Aviation aluminum alloy