3-Axis Smartphone Gimbal Handheld Stabilizer Foldable Portable Lämplig för Vlog Youtuber Live Video, Phone Stabilizer Kompatibel med iPhone och Android
693 Kr
1 027 Kr
32% OFF
Inklusive moms
&fri frakt till Sweden
Tillverkare:

K&F Concept

Fri frakt. K&F Foldable Gimbal Stabilizer har ultralätta och vikbara egenskaper, flera fotograferingslägen, lätt att styra, 8:e generationens anti-shake-teknik,Smartphone Gimbal Handheld Stabilizer .

GW01.0281

Artikelnummer:

GW01.0281

693

https://se.kentfaith.com/GW01.0281_vikbar-gimbal-stabilizer-för-smartphone-timelapse-object-tracking-zoom-vertigo-inception-videostabilisator-för-iphone-android-amp;-gopro-för-vlog-youtube-live-video-tiktok
Funktioner
* 【Ultralätt & amp; Fällbar】 Unik roterande och vikbar design, självlåsande axelmekanism, som kan öppnas omedelbart, vilket är bättre och bekvämt för förvaring, så att du kan packa lätt
* 【Flera fotograferingslägen】 Gimbal Stabilizer har flera coola fotograferingslägen, inklusive super slow motion, smart follow, Inception, Hitchcock och Mad Dog-läge. Du kan enkelt anpassa den kreativa fotograferingsstilen och skapa smidiga och stabila videor för att skapa material och använda din fantasi
* 【8: e generationen Smooth V + Anti-shake Technology Upgraded】 Gimbal Stabilizer använder quaternion-kontrollalgoritmen och utnyttjar en kraftfull motor för att hålla telefonen stabilare och bilden stabilare.
* 【Lätt att styra】 Trigger-knappen har en ergonomisk design som ger ett bekvämt grepp. Zoomknappen kan styra den inbyggda kameran. Se mer, se bättre.
* 【Smart Inception Mode】 Ett klick på APP: n och växla till Inception Mode för att utforska den traversala atmosfären som kommer av det roterande utrymmet och för att uppleva den förbättrade visuella effekten.
Shipping
&fri frakt till Sweden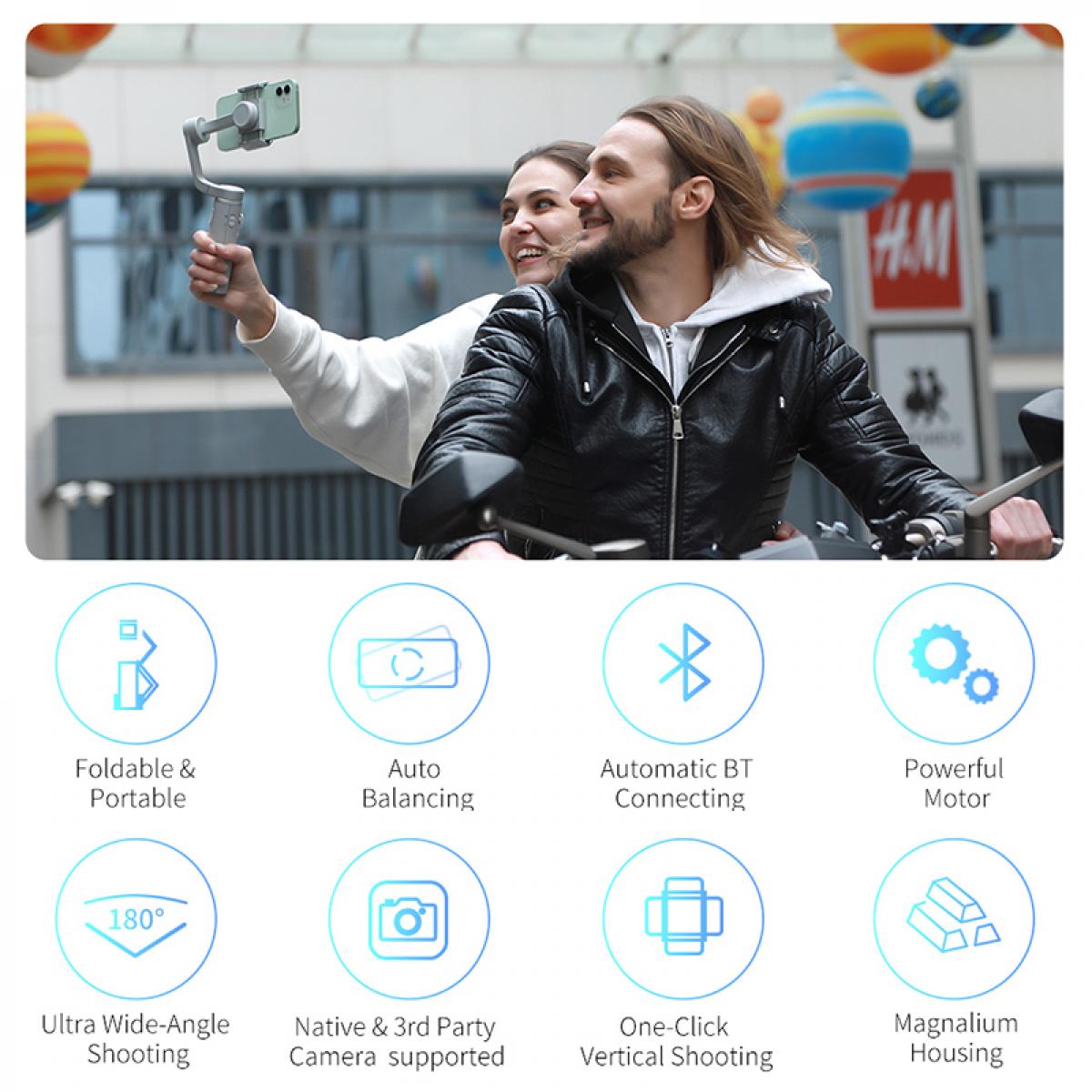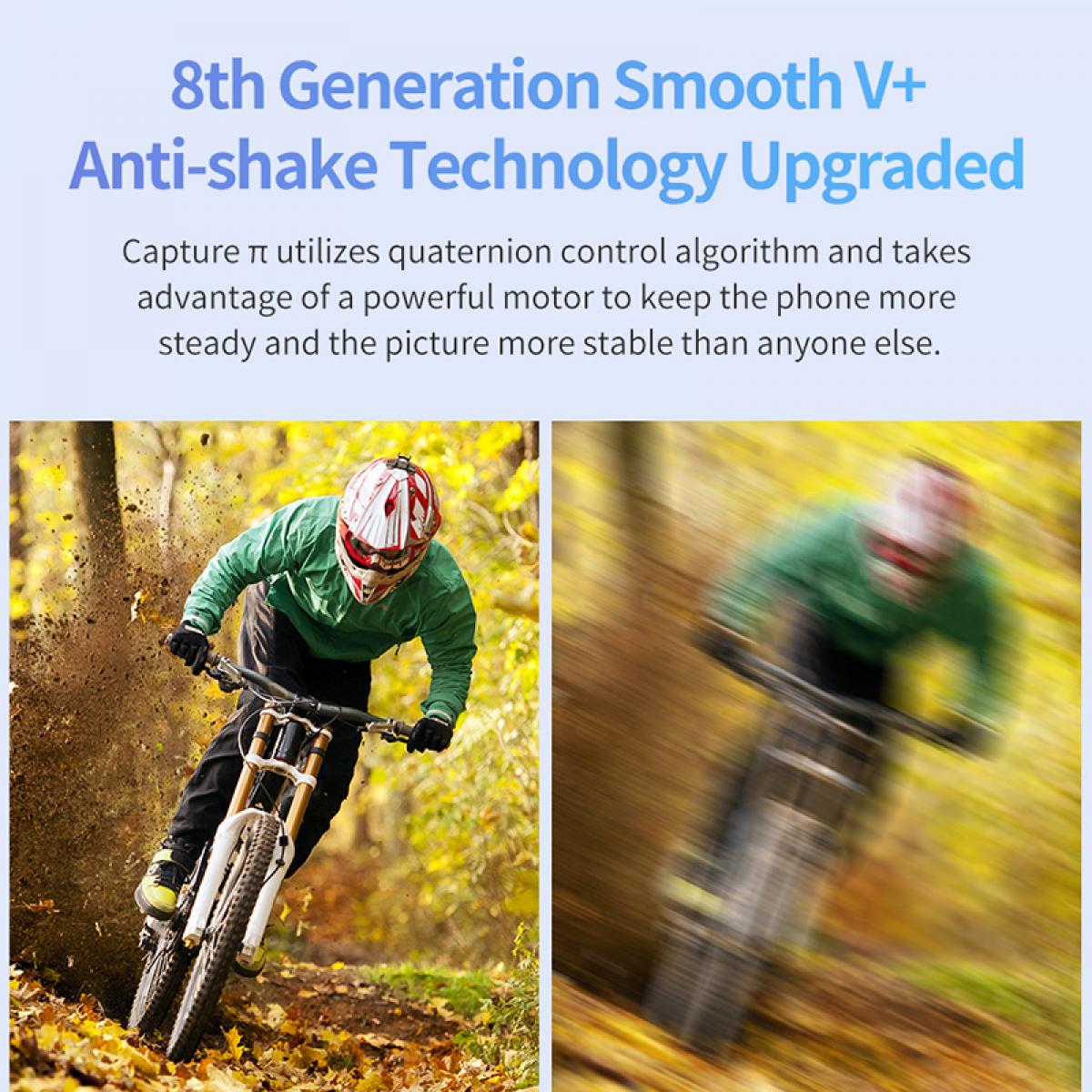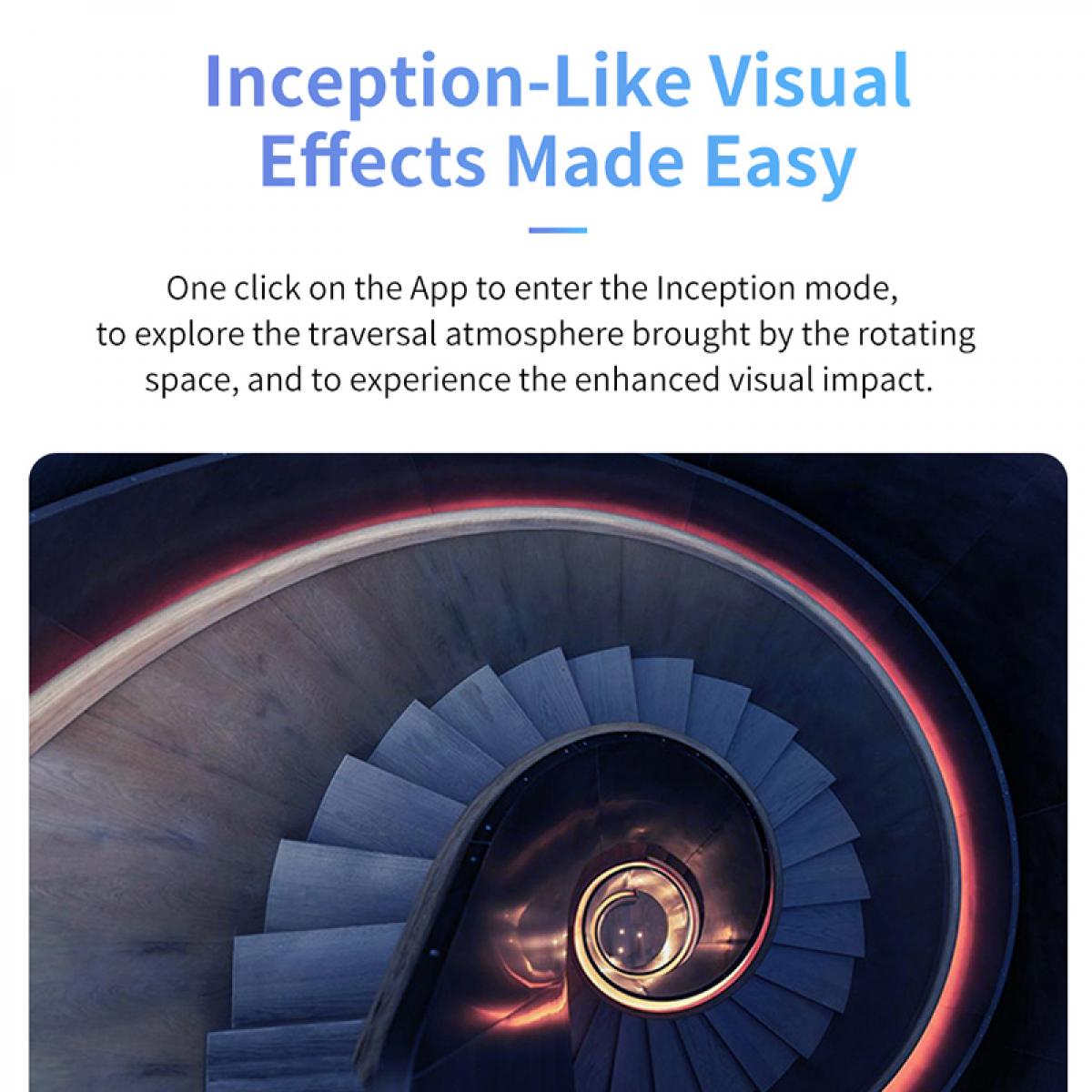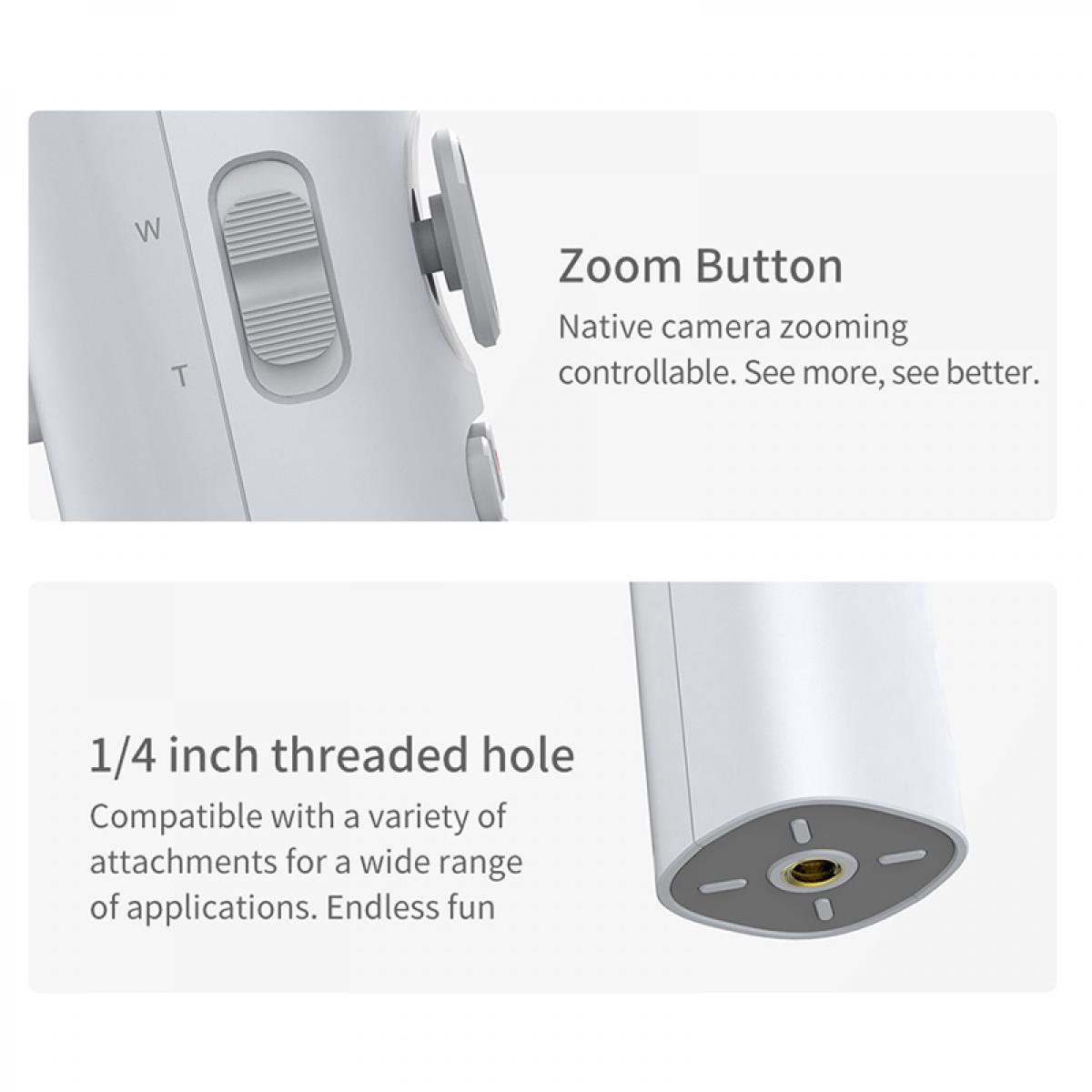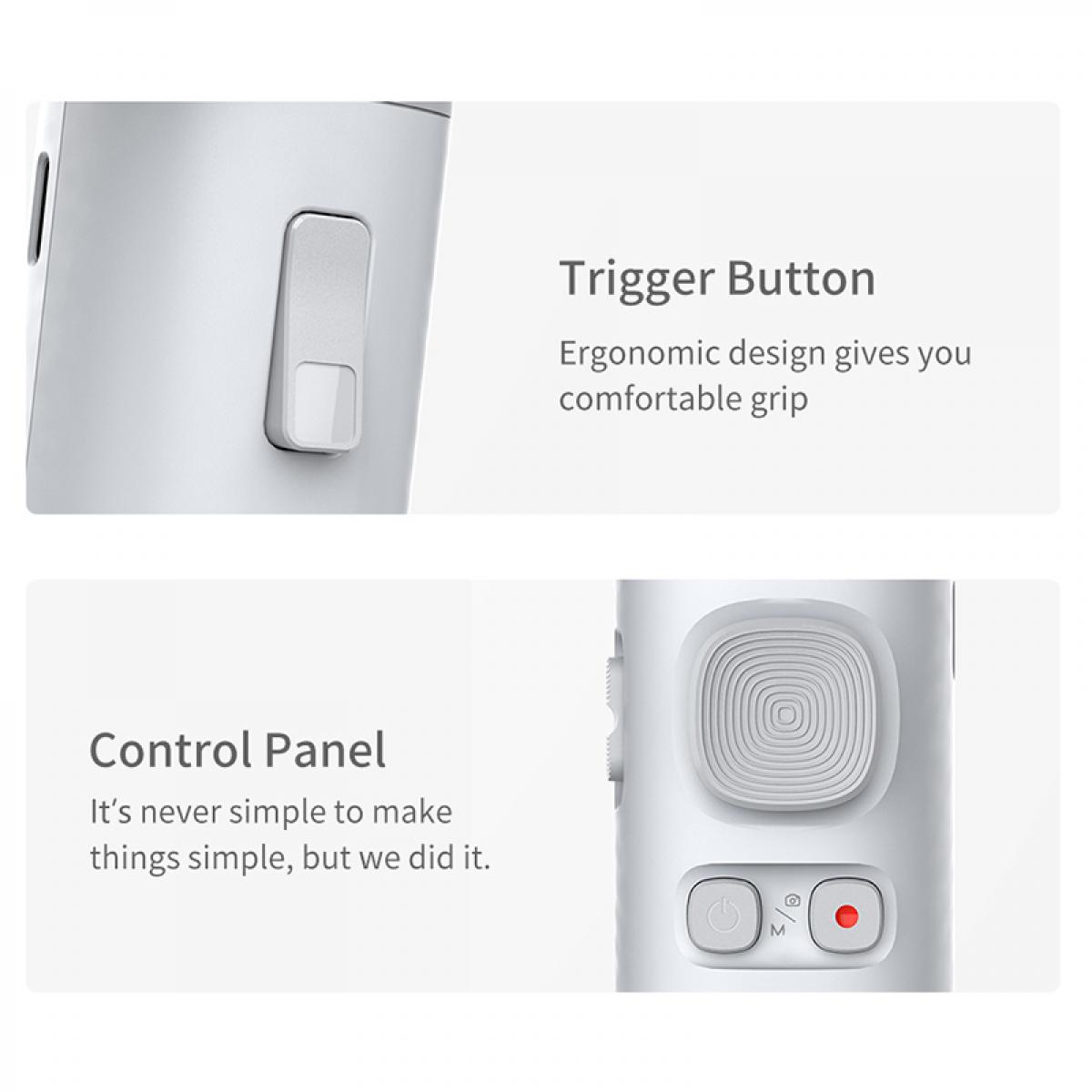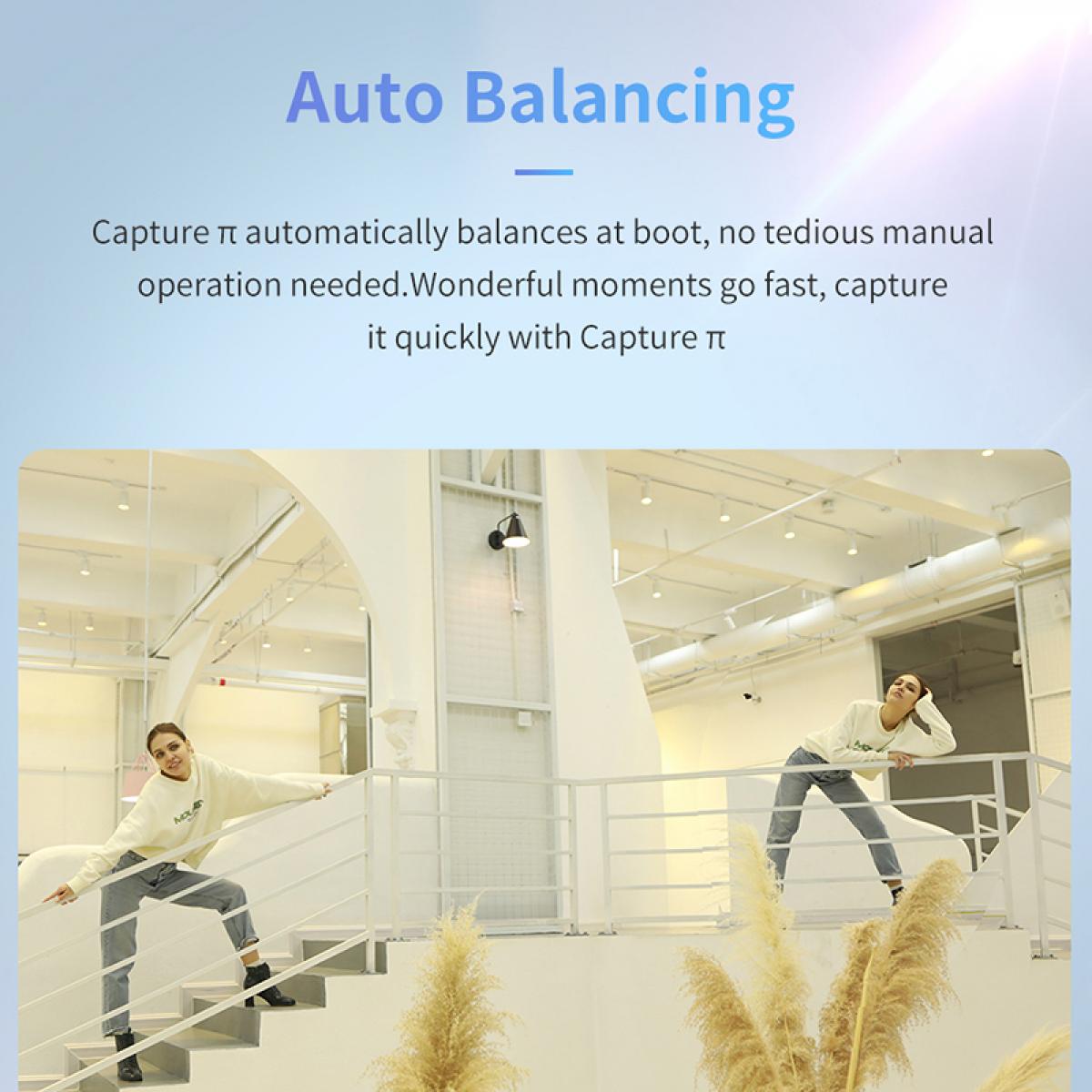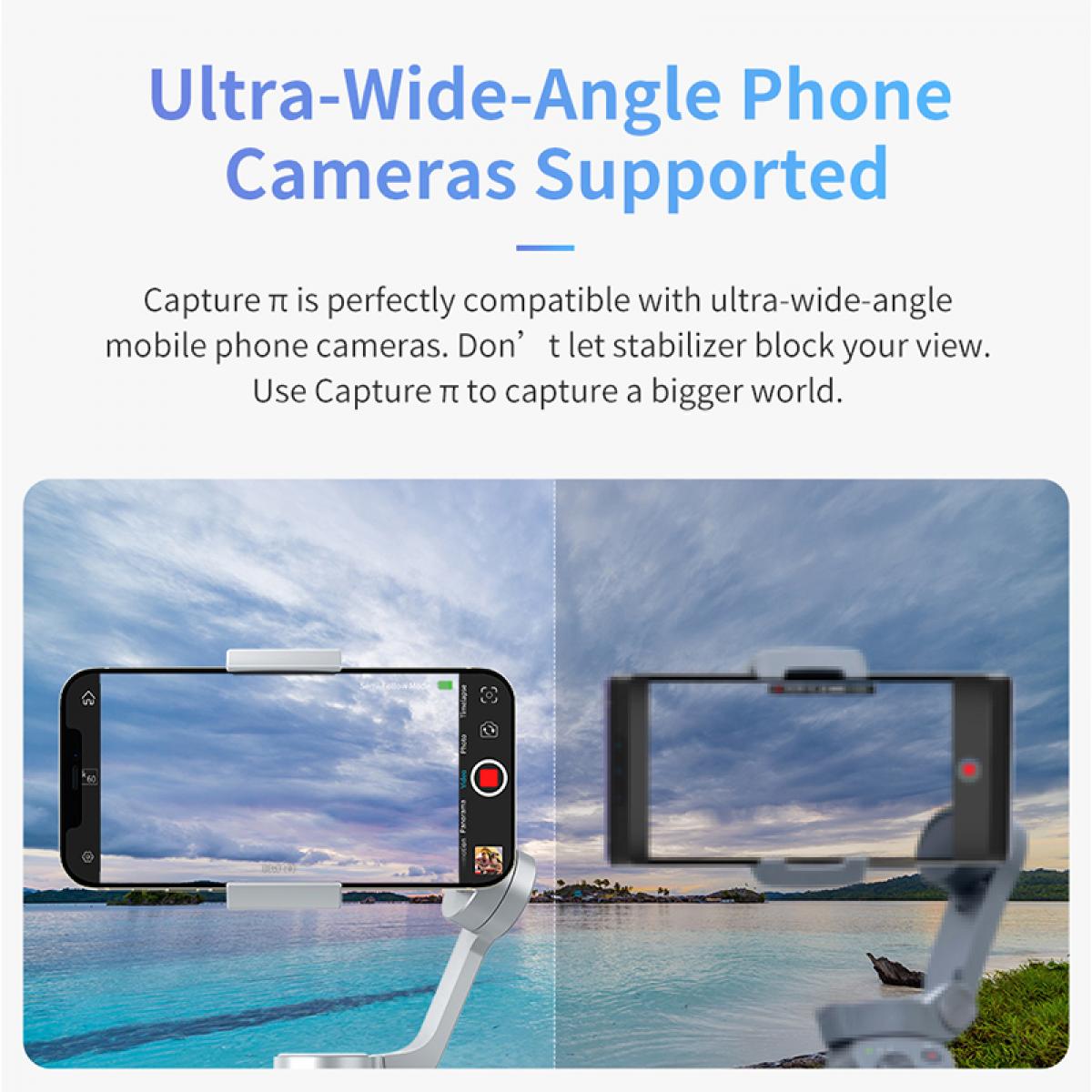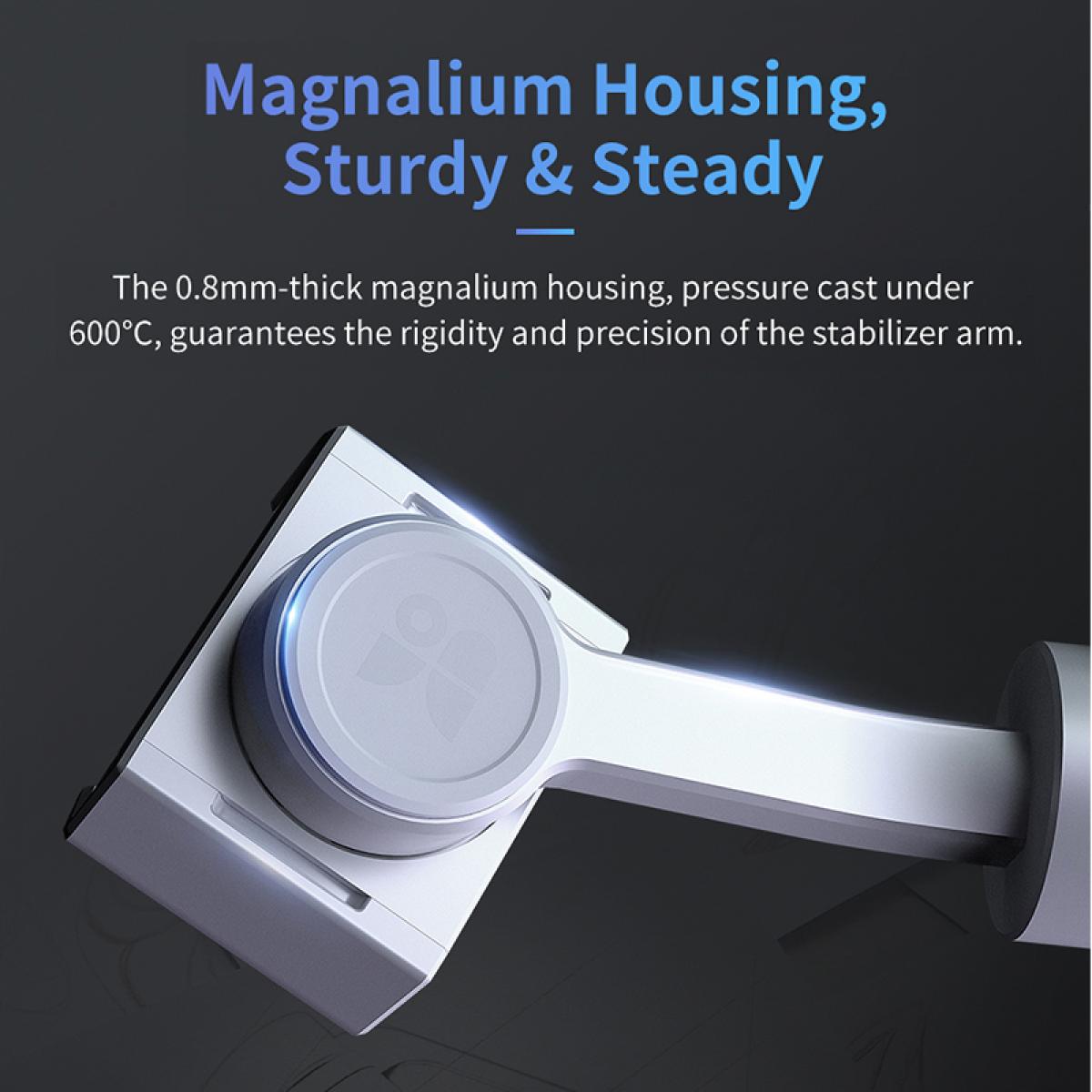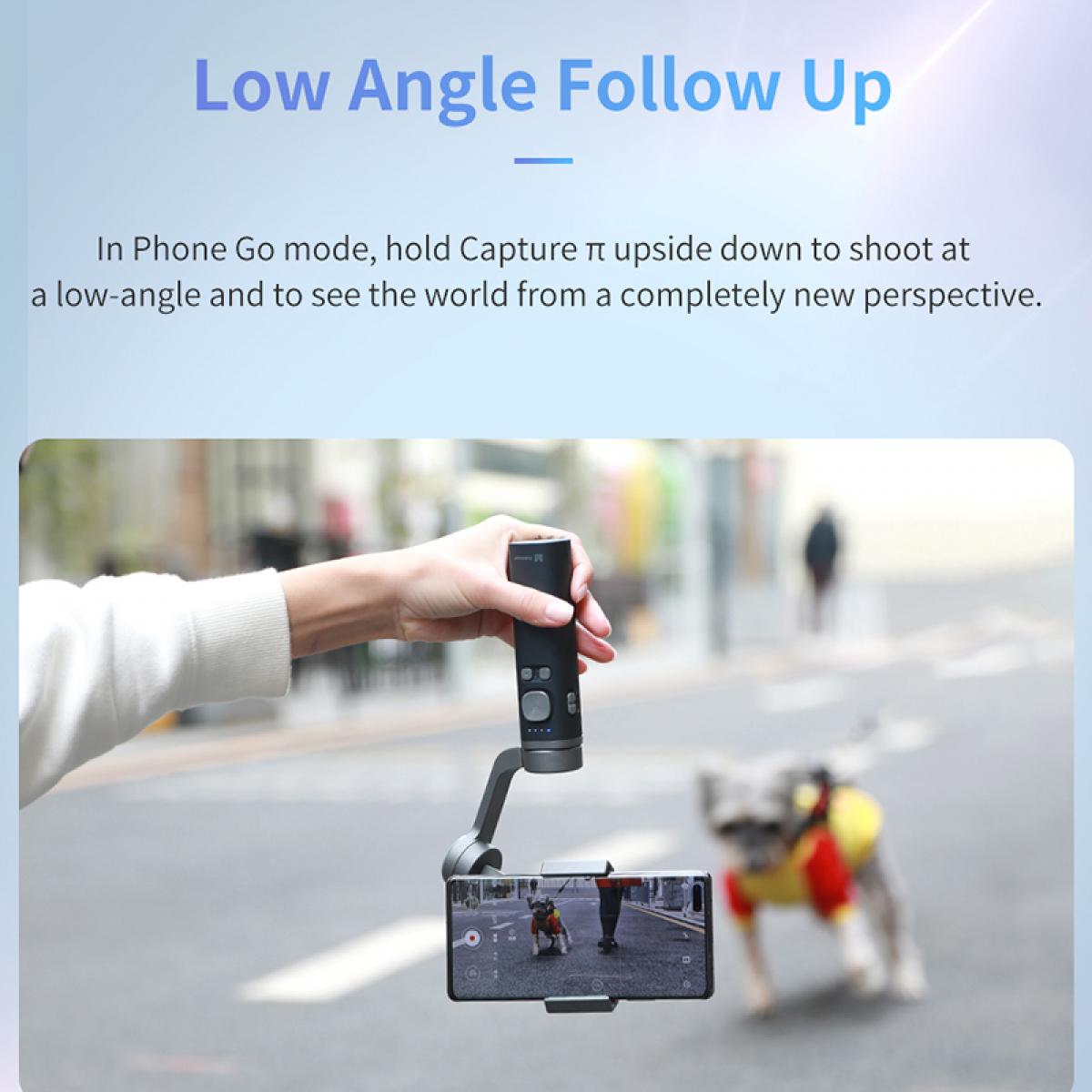 | | |
| --- | --- |
| 1. modell | Captuerπ |
| 2.Pan Axis | 300 ° |
| 3. rulla axeln | 330 ° |
| 4. lutningsaxel | 300 ° |
| 6. kompatibla telefoner | Bredd 67-92mm |
| 8. Max viktlastkapacitet | 300 g |
| 9. batterikapacitet | 4500mAh |
| 10. Arbetsspänning | 3,3-4,2V |
| 11. Arbetsvaluta | 0,3A |
| 12. batteriliv | 12H |
| 13.Laddningstid | 3-4H |
| 14. Nedre fästhålet | 1/4 "gängat hål |
| 15. Paketdimension | 16 * 9,5 * 18 cm |
| 16. produktvikt | 550g |
| 17. Paketinnehåll | Stabilisator * 1, laddningskabel * 1, användarhandbok * 1 " |
Rating

6 reviews.

3 reviews.

5 reviews.
Price

1 027 Kr

693 Kr

2 482 Kr

1 061 Kr

1 959 Kr

779 Kr

Model
GW01.0281
GW46.0003
GW46.0002
Superlight portable smartphone gimbal
An excellent product makes my life easier with funs. I can now take selfie much more easier and can capture stable video like professional photographer. I hope after familiaizing myself with it, I will definitely product excellent movie.
27/06/2020
Great Value!
What can you say this little Gimbal is super cheap and for someone that just does little YouTube videos this is perfect as why pay over £200 when all I need is for the camera on the little stand and then as I'm doing some rubbish talking on camera the gimbal keeps me in frame and can rotate around as I walk. Another massive bonus is the selfie stick feature so you pull this out and keep yourself centered as you do a little piece to camera.This is light and easy to set up can see myself just outside and having a play around with this.
07/09/2020
super quality and value
i didnt expect such a great item , its very well built and looks great , works better than i imagined ,well packaged ,great battery life and loads of options to help make your videos and photos look amazing
23/08/2020
My first Gimbal and I love it
I have wanted a Gimbal for a long time. I am youtuber who vlogs all my holidays and I love to keep them as a part of my history. But the one thing when I critique my vlogs is the judder on the screen, it real is a bug bearer. I spent weeks researching various Gimbals and for the price point I can afford and what comes in the box the Smooth X was perfect.Upon the first usage I wasn't sure it would be as good as I expected but it is. A genuinely great item and the app is good as well.I used it for a full weekend of local blogging to test it and get used to using it. Its not to heavy in my hand and the quality of the video already I can see will be so much better when I can finally go abroad again.It has shocked me how well made it is. For me its a game changer.
11/07/2020
These images belong to K&F Concept end users.
There are no faqs for this product.