4K 30FPS Dual-Screen Vattentät Sportkamera Stöd Wifi Kontroll Fjärrkontroll Anti-Shake Svart
716 Kr
1 013 Kr
29% OFF
Inklusive moms
&fri frakt till Sweden
Tillverkare:

K&F Concept

Köp K&F Concept 4k 30fps dual-screen vattentät sportkamera stöd wifi kontroll fjärrkontroll anti-shake svart online, Gratis frakt världen över och 30 dagar returgaranti.

GW41.0011

Artikelnummer:

GW41.0011

716

https://se.kentfaith.com/GW01.0157_4k60fps-vattentät-sportkamera-med-dubbla-skärmar-stödjer-wifi-kontroll-fjärrkontroll-anti-shake-svart
Funktioner
* 【4K ultra HD actionkamera】 Tillgänglig i 4K 30 fps videoupplösningar och 24 MP foton. Denna actionkamera gör att du kan ta otroliga foton och ultra HD-videor. Fånga och dela din värld i en fantastisk upplösning.
* 【Design med dubbla färger】 Actionkameran med dubbla skärmar gör dig till huvudpersonen i din egen värld. Den livfulla frontskärmen ger utmärkt inspelningsupplevelse för selfiefoton och videor. 2,0-tums bakskärm med hög känslighet är tydlig och levande, ger dig en fantastisk uppspelnings- och förhandsvisningsupplevelse.
* 【Tillval siktvinkel och skakskydd】 Justera visningsvinkeln på denna sportkamera efter dina behov mellan bred (170°), medium och smal. Inbyggt smart gyroskop för anti-shaking och bildstabilisering gör din video mycket smidigare.
* 【Inbyggd wifi och 30M vattentät】 Med wifi ansluten är wifi gopro alternativkameran helt under din kontroll i "iSmartDV" APP. Med det solida och hållbara vattentäta fodralet kan du ta undervattenskameran att dyka i vatten upp till 30 meter. Perfekt för vattensporter, som simning, dykning, surfing och så vidare.
* 【Time-lapse och långa inspelningslägen】 Sportkamerorna är mer än stabila, högupplösta videor och erbjuder även en rad smarta funktioner och fotograferingslägen som hjälper dig att ta och dela filmiska bilder. Bildhastigheter på upp till 30 fps betyder att actionkameran kan leverera silkeslen slowmotion-film, medan time-lapse och långa inspelningslägen låter dig fånga tidens gång med dramatisk effekt. Utmärkta lägen som Time-lapse-video och billäge kommer att möta olika fotograferingsbehov.
Shipping
&fri frakt till Sweden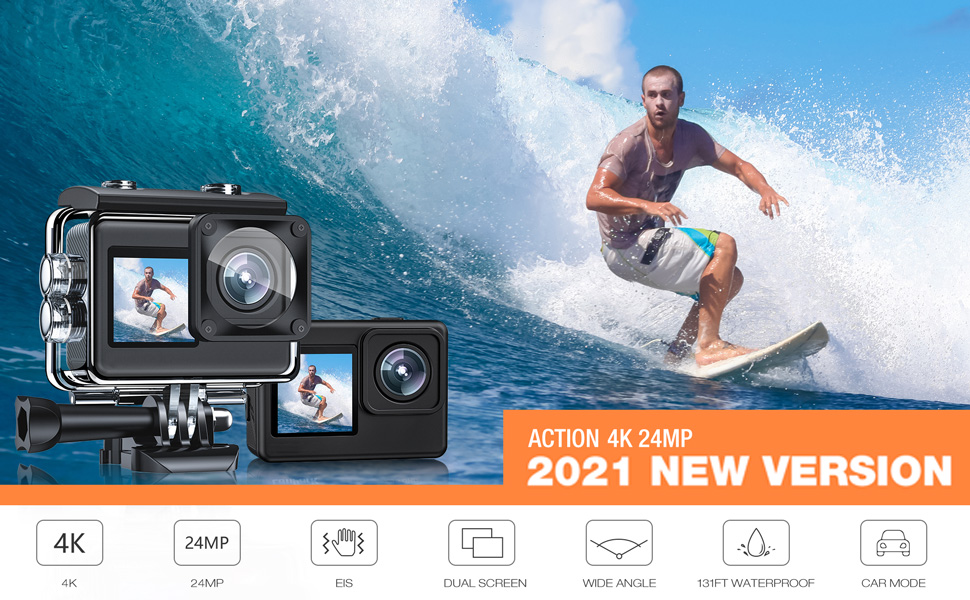 Vi tillhandahåller en mängd högkvalitativa sportactionkameror för friluftsentusiaster
4K 24MP/ Dual Screen/ EIS/ Sony Sensor/ Billäge/ Time Lapse/ Lång exponering/ 8X Slow Motion/ WiFi/ 30M vattentätt fodral/ Justerbar synvinkel/ Distorsionskalibrering/ Vitbalans/ ISO/ Burst Photo/ Micro USB/ Micro HDMI / Max 4x zoom
Varma tips:
1. Support class 10 or above, 8-128GB micro SD card (NOT included). Please FORMAT the card in the camera before using. (This gopro type camera doesn't have internal memory)
2. Dual screen cannot be used at the same time. Please press and hold Down button for 3 seconds to switch between the front screen and the back screen.
3. The sound effect will be influenced in the waterproof case. Please do not put it in the waterproof case for a better sound recording.
4. Recording Time: Each battery for 1080P/2.7K About 180 minutes, 4K About 90 minutes.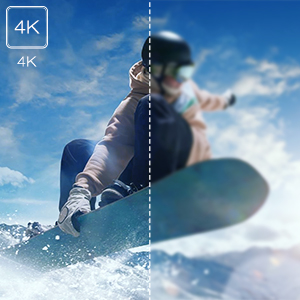 Professional Video Quality
The ACTMAN action camera features ultra HD 4K video recording and 24MP photo resolution. You can capture stunning 4K 30FPS/2.7K 30FPS/1080P 120FPS/ 720P 240FPS, etc video to recall your adventure with sharp and clear video quality.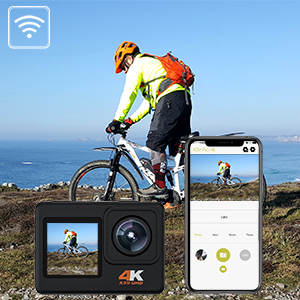 WiFi + APP Control
1. Please install "XDV PRO" app program
2. Press the "UP" button for 3 seconds on camera to turn on WiFi. and connect to it. (Default password is 1234567890)
3. Locate and open the "iSmartDV" app program. Within the app, you can configure the settings to your liking (preview / remote / video / camera / file / playback / download / delete / share).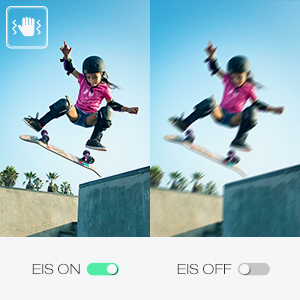 Smooth Video Stabilization
Built-in advanced Electronic Image Stabilization (EIS) with 6-axis gyroscope delivers spectacularly smooth and steady videos and photos in all kinds of sports activities. The X35 action camera records smooth, steady video whether you're skiing, snorkeling or chasing your dog around the yard.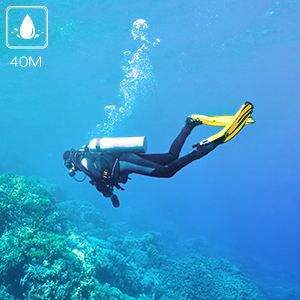 30M Waterporoof
Dive deep to 131ft(30m) to embrace the beauty of the sea, using supplied waterproof housing with easy access to shoot buttons. Perfect for swimming, surfing, diving, etc. This underwater case can protect camera from scratches and hit.It is a good companion for diving, surfing, swimming and other water sports.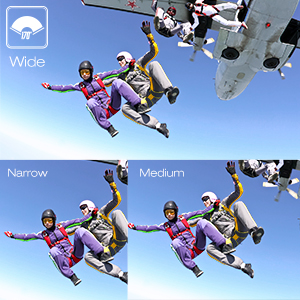 170° Wide Angle Lens
The view angle of this action camera can be set between wide(170°), medium and narrow according to your needs. 170° wide-angle enables the camera to capture more than your eyes can do. It is a great design for shooting and filming.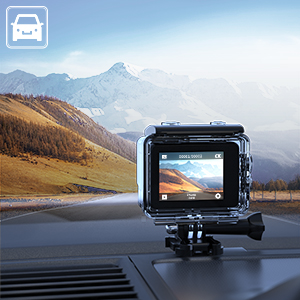 Car Mode
The camera can be adjusted to the loop recording mode and used as a driving recorder to record the environment around the car. When the car mode is turned on, the camera will automatically turn on after the USB cable is connected, and automatically record in the loop recording mode. After power off, the camera will automatically stop recording and turn off.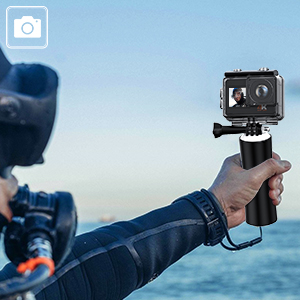 Self Timer
Even when you alone, you can take a more beautiful image, you can take it anywhere, record every indelible moment. The vivid front screen provide excellent recording experience for selfie photos and videos. 2.0'' high sensitivity back screen is clear and vivid, gives you a great playback and preview experience.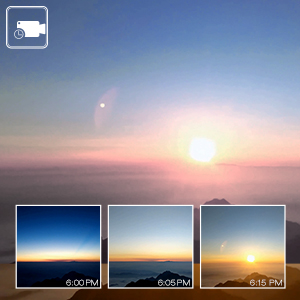 Time Lapse
Time lapse video creates video from frames captured at specific interval. This option record regularly, intermittently, and reproduce the slow changing process of the scene with a significantly changing image. Ideal for taking pictures of the passing of time, such as sunrise and sunset, flower sprouting and blossoming, the rhythm of the city, etc.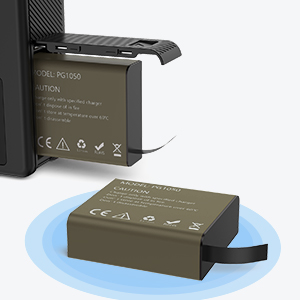 Long Battery Life
Levereras med 1 laddningsbart 1050mAh batteri. Varje batteri kan spela in upp till 90 minuter när det spelar in i 4K-läge, inte längre oroa dig för att strömmen tar slut under de lyckliga stunderna med din familj och dina vänner.
| | |
| --- | --- |
| Videoupplösning | 4K@30fps / 2,7K@30fps / 1080P@60fps(1920x1080) / 1080P@30fps(1920x1080) / 720P@120fps(1280x720) / 720P@2080fps |
| Videoformat | MP4 |
| Vattentät djup | 40 miljoner |
| Sensor | SONY |
| Bildformat | JPG |
| Batteri | Ett 1050mAh Li-ion-batterier (ingår) |
| Wi-Fi-anslutning | Android/iOS stöds (8-15 meter) |
| Vattentät djup | 40 miljoner |
| Fotoupplösning | 24M;20M;16M;13M;8M |
Rating

259 reviews.

17 reviews.

100 reviews.

181 reviews.

5 reviews.

452 reviews.
Price

1 013 Kr

716 Kr

700 Kr

523 Kr

692 Kr

390 Kr

300 Kr

1 201 Kr

692 Kr

479 Kr
Model
GW41.0011
GW41.0012
GW41.0014
GW41.0015
GW41.0008
GW41.0006
These images belong to K&F Concept end users.